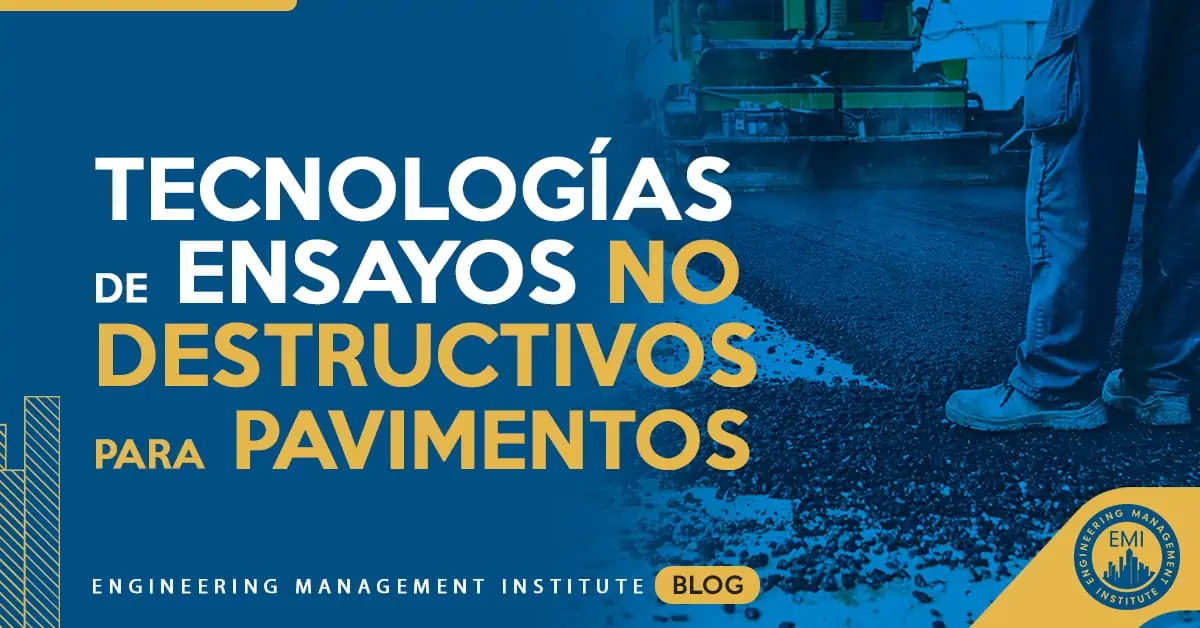 Durante y después de la construcción de carreteras, los ingenieros y técnicos confían en las tecnologías de métodos de prueba para evaluar las características, la calidad y el rendimiento de los materiales utilizados en la construcción de las diferentes capas del sistema de pavimento. Algunos de estos métodos de prueba necesitan recolectar testigos o realizar muestreos de materiales de forma destructiva, lo que significa que los materiales o capas ensayadas se alteran y, en consecuencia, es necesaria una corrección del posible daño causado para mantener la integridad del diseño del pavimento. Esta corrección puede traducirse potencialmente en un aumento de costos y tiempo al momento de evaluar los materiales y capas de pavimento.
Las metodologías de ensayos no destructivos (NDT por sus siglas en inglés) se han desarrollado con la ayuda de los avances tecnológicos de las últimas décadas. Esto permite el uso de sensores para recopilar información sobre las propiedades de los materiales o capas de pavimento sin causar daños. Una de estas tecnologías para la estructura del pavimento que se utiliza para proyectos y aplicaciones de investigación es el Road Doctor Survey Van (RDSV). El RDSV es una tecnología avanzada de inspección de carreteras no destructiva que actualmente está siendo evaluada por la Oficina de Investigación de Materiales y Carreteras (OMRR por sus siglas en inglés) del Departamento de Transporte de Minnesota (MnDOT). Este avanzado sistema de inspección de carreteras no destructivo recopila mediciones continuas de la superficie y el subsuelo mediante la integración de equipos de última generación y programas avanzado para procesar, sincronizar y visualizar la gran cantidad y complejidad de los datos que recopila.
El sistema RDSV recopila información, sobre el estado del pavimento a velocidades cercanas a la velocidad del tráfico, utilizando ocho sensores diferentes que están todos vinculados a un solo Sistema de Posición Global (GPS por sus siglas en inglés). Los 8 sensores son un escáner láser LIDAR, un acelerómetro 3D de alta resolución, dos cámaras de video de alta definición, una cámara térmica y tres tipos de tecnologías de Radar de Penetración Terrestre (GPR por sus siglas en inglés): GSSI 400 MHz acoplado a tierra (GC), antena de bocina GSSI de 2 GHz y el radar geoscópico de 3 dimensiones de frecuencia escalonada. El uso de esta metodología para recopilar información sobre la condición del pavimento permite una eficiente sincronización y fusión de datos de diferentes fuentes y una investigación integral de las condiciones de las fallas en el pavimento.
La importancia y el valor de este sofisticado equipo es que se puede aplicar para evaluar diferentes aspectos de las carreteras. El RDSV se puede utilizar para evaluaciones de carreteras previas y posteriores a la construcción, predicción del espesor de la capa del pavimento, inspección de vacíos en pavimentos de hormigón, evaluación de carreteras afectadas por levantamiento de grietas, monitoreo de humedad en agregados base, detección de delaminación en capas superficiales y evaluación de juntas en carreteras de hormigón.
Debido a que la metodología NDT no altera permanentemente el área que se está inspeccionando, es una técnica muy valiosa que puede ahorrar dinero y tiempo en la evaluación, solución de problemas e investigación de materiales y capas de pavimento. Esta tecnología no destructiva proporciona una forma de analizar la condición de los pavimentos e identificar ubicaciones dentro de los pavimentos que requieren una mayor investigación. Esto es de gran utilidad para los ingenieros de pavimentos, ya que, pueden combinar los resultados de ensayos no destructivos con un número reducido de muestreos destructivos, como testigos, para observar más detalladamente ubicaciones específicas que están experimentando problemas sin tener que realizar una cantidad significativa de pruebas destructivas.
Para obtener más información sobre el uso de Road Doctor Survey Van para la investigación y el alcance del proyecto, comuníquese con Eyoab Zegeye Teshale, Ph.D., P.E. al correo electrónico [email protected]
About the Author: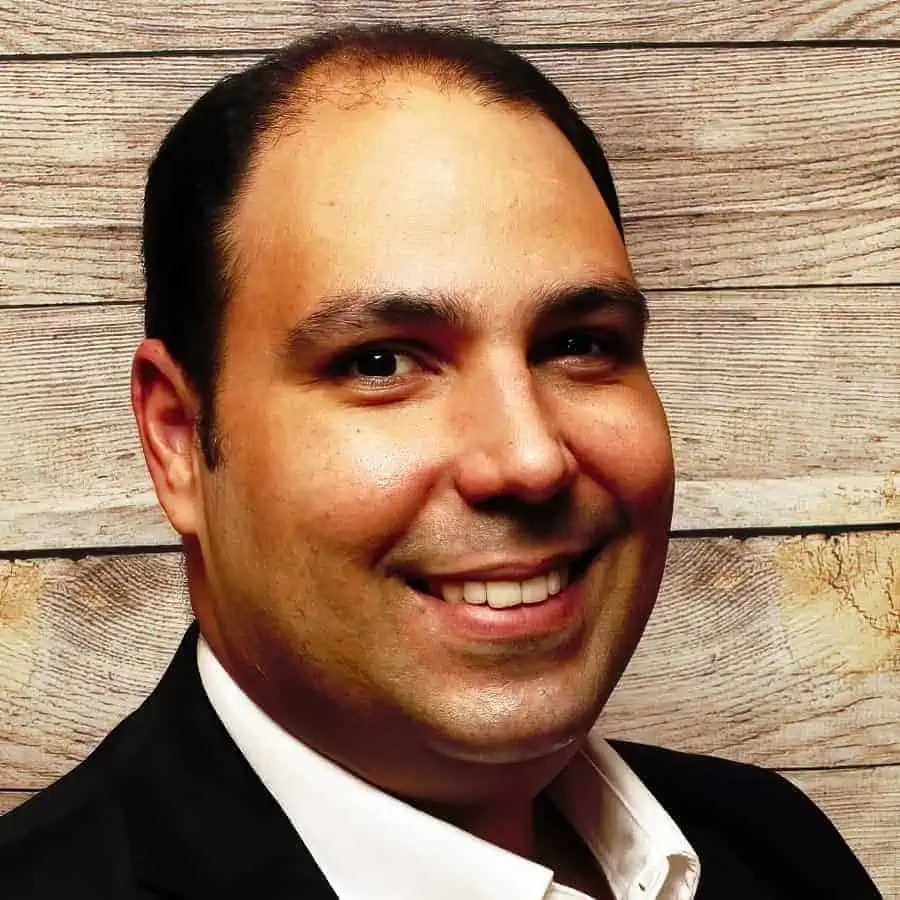 Dr. Emil G. Bautista, PE is a Civil Engineer with over 10 years of experience in research construction materials with a special interest dealing with highways design and construction and the use of sustainable materials such as Recycled Asphalt Pavement (RAP) and Coal Combustion Products (CCP) in pavement structures. He is currently working as one of MnROAD Project Engineers for the Department of Transportation of Minnesota (MnDOT). He is responsible for working on contracted research with major pavement research partnerships that MnDOT is leading or participating in. These research efforts include many research partners national, regional, and Minnesota research efforts going on in MnDOT's Road Research Section at the Maplewood Lab.  These partnerships include the current National Road Research Alliance (NRRA), National Center of Asphalt Technologies (NCAT), Minnesota DOT, and the Minnesota Local Road Research Board (LRRB) and new partnerships in the future. He provides support to research contracts with NCAT related to asphalt mix and pavement preservation and takes an active role in the leadership and support of these initiatives.  He also provides an expert level of knowledge on concrete/asphalt mixtures, performance testing, construction, and pavement performance as it relates to the research efforts going on with each partnership that typically relates to the MnROAD research facility and assist in the review of MnROAD database, providing input on future development and implementation of data quality checks to insure the data being shared with research partners is of the research quality expected from the MnROAD facility.
I hope you enjoyed this week's post by guest author Dr. Emil G. Bautista, PE.  If you're interested in your firm possibly joining the Civil Engineering Collective, please contact us here or call us at 800-920-4007.
I hope you'll join us.
Anthony Fasano, P.E.
Engineering Management Institute
Author of Engineer Your Own Success