Podcast: Play in new window | Download | Embed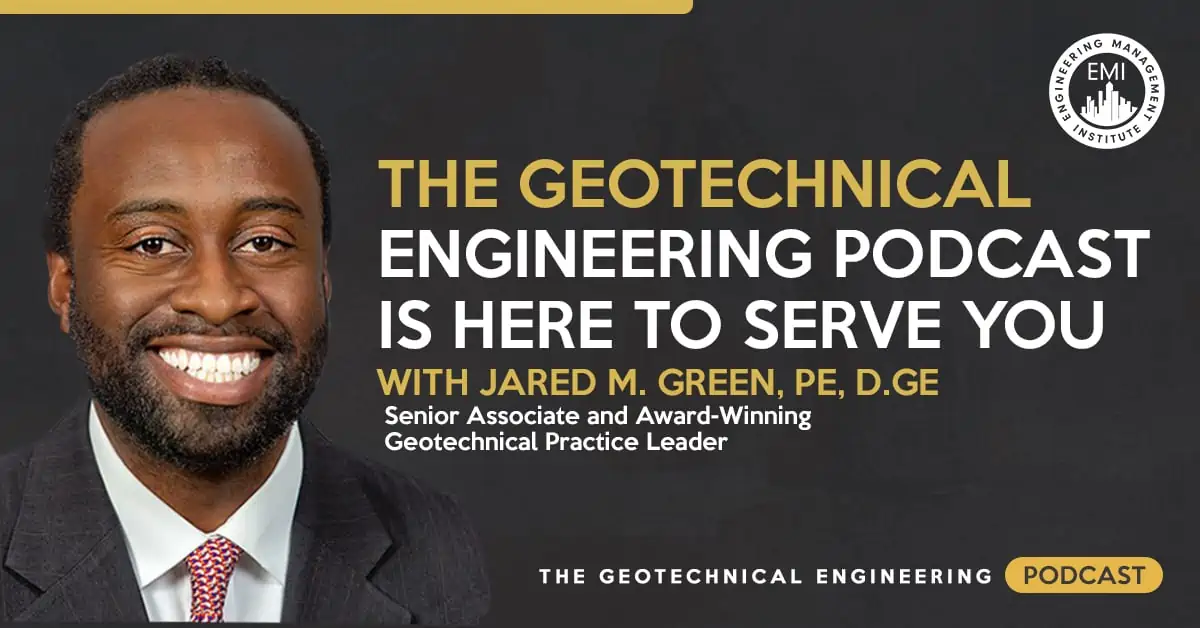 In episode 001 of The Geotechnical Engineering Podcast , we introduce the program, the host and the objectives to make this podcast extremely useful for you, because we know your time is valuable and we want it to be worth your while to tune in.
Engineering quotations:
Here are some of the questions I ask your host Jared Green in this episode:
What's been going through your mind as an engineer working on everything that's going on in the world today?
When it comes to promoting equity and STEM, do you feel like you have to lead the way?
Can you talk about some of the most valuable experiences you've had in your geotechnical engineering career that have contributed to where you are today?
What project stands out for you that had an impact on you and your geotechnical engineering career?
You are very active on social media, why?
Many people say you are an influencer in the geotechnical engineering industry, would you agree with that?
As you add the podcast to your platform, what are your thoughts on how it can be used in different ways?
What excites you today about geotechnical engineering?
These are some of the key points discussed about geotechnical engineering:
As engineers who use math and science to solve problems, we realize that it is important as leaders to have the soft skills to understand what is happening in today's world and what it means for our workforce.
With respect to equity: when we talk to people who may not have grown up with engineers and share with them what an engineer does, it's a pretty compelling sell that you can use math and science to solve problems.
Occasionally doing things the way they were always done in geotechnical engineering might not be the best solution today.
Asking for advice, taking advantage of opportunities, finding mentors and then mentoring as early as possible can be very helpful and important in a person's geotechnical engineering career.
Occasionally As a geotechnical engineer, depending on the company you work for, you can end up working on many projects in a short amount of time.
Another important point is the observation method. The observational method involves increasing the amount of monitoring effort and slowly changing variables, and letting the ground tell you what you like and don't like.
Social media is a great way to see what people are saying and what is important to them. It can help you interact with others you might not otherwise have been able to interact with, especially from a mentoring standpoint.
Additionally, this podcast should be used to continue to inspire people to do great things. For this reason I would like to continue to direct people interested in STEM fields to engineering or to stay in the STEM field.
Lastly, in geotechnical engineering, you never know what is coming. All projects are different due to different conditions including soil and environment.
More details in this episode…
About Jared M. Green, PE, D.GE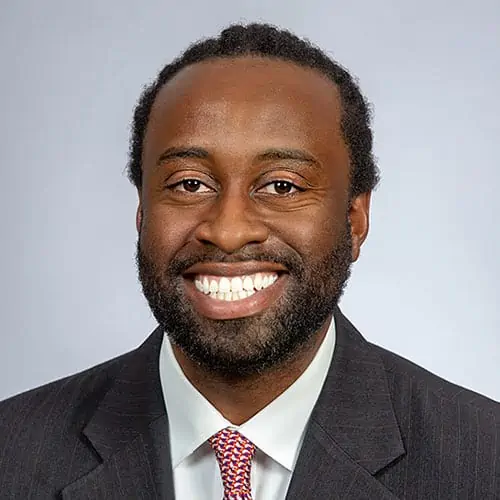 Jared, originally from Southwest Philadelphia, graduated from Syracuse University College of Engineering in 2001 with a B.S. in Civil Engineering. He later earned his master's degree in civil engineering (with a geotechnical focus) from the University of Illinois, Urbana-Champaign, in 2002. In 2003, he began working in Langan's New York City office. Since then, he has become a senior associate/vice president and is one of the owners of this international land development engineering consulting engineering firm. After 15 years at Langan , Jared moved to the Philadelphia office and is one of the geotechnical practice leaders in that office.
Jared is a consultant and team leader who also enjoys mentoring young engineers and first generation college students. He has been instrumental in increasing the number of pre-college students who are interested in STEAM careers and fields. He strives to make complex engineering topics identifiable and understandable to people new to the field and people unfamiliar with engineering.
Jared and his family currently reside in Flemington, New Jersey. He and his wife have three energetic, curious, and amazing children.
"If we're all thinking the same thing, then no one is really thinking." ~Bill Walsh
Sources/References:
CEMENT.media
Connect with Jared on Linkedin Geotechnical Engineering Podcast Engineering Management Accelerator – People Skills Course (online) | 5 PDHs Project Management Accelerator PM Skills Course Engineering Management Institute – Training


Please leave your comments or questions in the geotechnical engineering section below.
For your success,
Anthony Fasano, PE, LEED AP
President of the Engineering Management Institute
Author of Engineer Your Own Success