Podcast: Play in new window | Download | Embed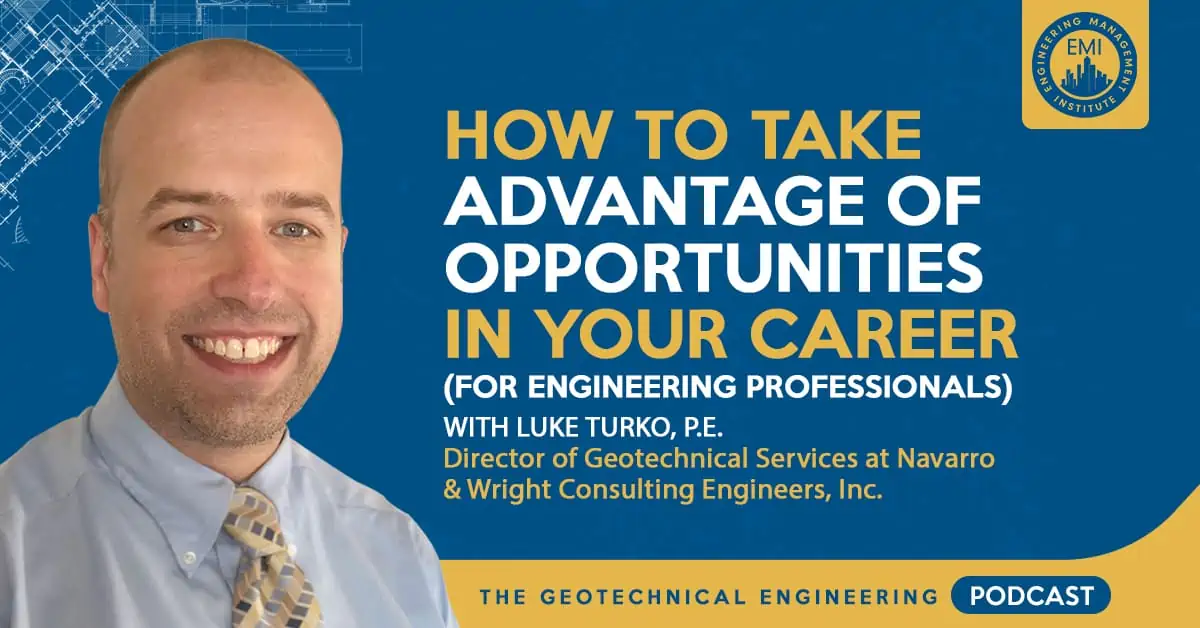 In this episode, I talk to Luke Turko, P.E., the Director of Geotechnical Services for Navarro & Wright Consulting Engineers, Inc (also known as N&W), about how you can make the most out of opportunities that present themselves to you in your engineering career.
Engineering Quotes:


Here Are Some of the Questions We Ask Luke:
What are some of the projects you worked on, and how did these opportunities come about?
You recently were the lead geotechnical engineer for a new highway through an area with legacy coal mining issues. Please can you tell us more about it?
How important do you think it is to learn something new, work with new people, and diversify in your career? And how can one do that?
What is it that motivates people to put forth their greatest effort when working on a project or a task, and how can engineers adapt such a strategy in their careers?
Do you think it is possible to obtain an advanced degree while working full time?
What was the experience of working in both Jamaica and Uganda like for you, and how did it benefit your career?
What final advice can you give the listeners out there who would like to advance in their career?
Here Are Some of the Key Points Discussed About Taking Advantage of Opportunities in Your Career:
There are many groups and disciplines in a large company. You can take advantage of this by jumping on the various kinds of opportunities that arise. Take a chance on these opportunities, even if you do not fully understand what they are. It is a great way learn, gain experience, and maybe even travel to different countries. It is an opportunity to grow your network and advance your career by diversifying your skills. Do good work when you get picked to work on opportunities. It will increase your chances of getting picked for other opportunities.
Always remember the projects that you were in awe of when you started your career because you might have the opportunity to work on projects that are like them. The Pittsburgh Interchange project was the construction of a brand-new four-lane highway. Many test borings and a lot of planning needed to be done. There were many sections that were either deep mined, shallow strip mined, or both. A challenging part of this project was that the spoils from the mining were plugging the mine pool in the deep mined area. If the spoils were removed, it would unleash the lake of water, which was underground, into a nearby town. To solve this challenge, a 10-foot rock blanket was laid with the fill on top of it, and stone columns were designed to act as wet drains to bridge the fill. An eight-span bridge needed three different foundations because of the mined areas. It was an incredibly challenging but rewarding project to work on.
It is especially important to diversify your skills and to build your network. The more skills you have and the more people you know, the more opportunities come your way. If you are not learning new things and developing yourself, you will get stuck in a rut doing the same type of work all the time.
To keep yourself motivated, look for someone who is doing the work you want to be doing soon in your career, and write it down on a piece of paper. You must then create a process on how you are going to get there. Ask the people who are doing the work that you want to do a lot of questions and learn from their answers. Setting goals will keep you motivated to be successful in your projects and career.
To obtain an advanced degree while working full time, you must start as early in your career as possible. You will still be in the mindset of taking classes and tests like when you were a student. You need your manager to be as committed to that degree as much as you are in the working side of things. They will need to understand that it can disrupt certain things like working away for long periods of time. There must be good communication between you and your manager regarding everything around your studies and classes.
Working in international countries can be an amazing experience. You get a great appreciation for the different cultures and people you meet and get to see engineering at a global scale. You also see how the countries do things differently compared to your home country. There will be some personal sacrifices you must make because you might need to leave as soon as possible to get the project(s) done. It is, however, a great way for you to grow your network and diversify your skills.
If you get small assignments that you do not like, do the best you can with them and put your best foot forward. At the time, you may not realize that it will help you later in your career. Any opportunity you get, do it to the best of your ability — even if it is not what you want to be doing. Showing that you do good work and meeting new people will be worth it in the end.
More Details in This Episode…
About Luke Turko, P.E.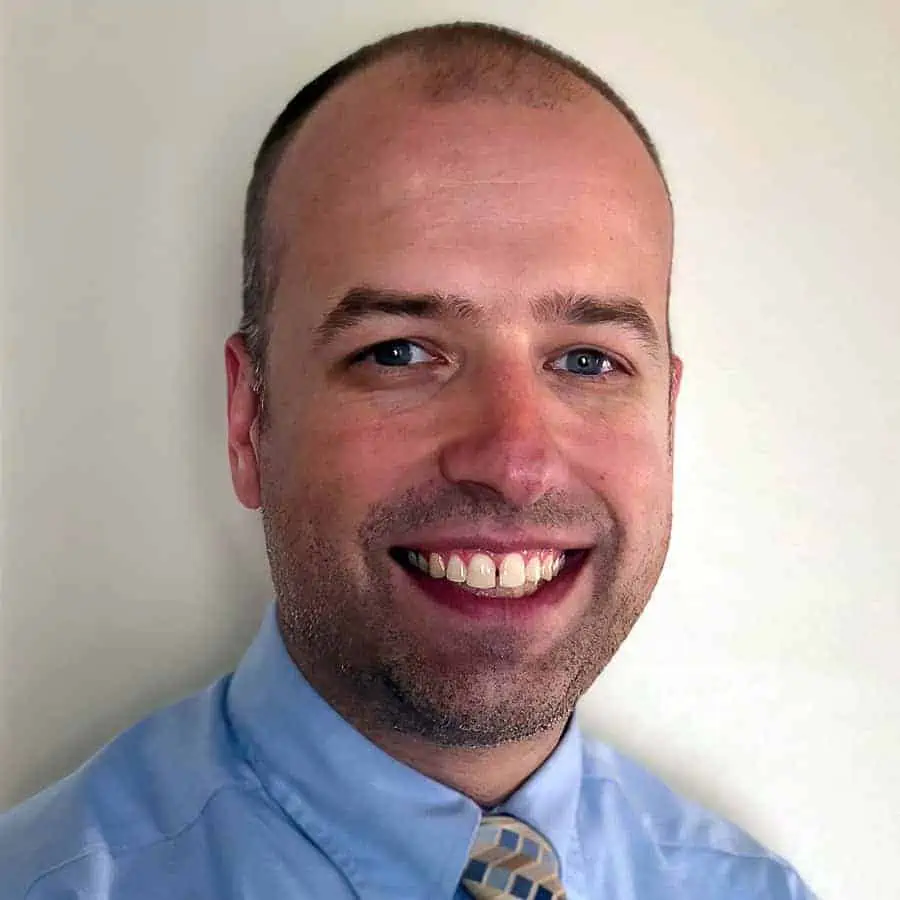 N&W is a full-service civil engineering firm serving public and private clients in the Mid-Atlantic region. Luke resides in the greater Pittsburgh area, and his responsibilities include overseeing and managing approximately 20 employees located in four offices across PA and MD as well as managing and working on geotechnical projects. Luke specializes in transportation projects in Pennsylvania and was the lead geotechnical engineer for Section 55A2 of the PA Turnpike's Southern Beltway Project. He holds a bachelor's and master's degree in civil engineering with a focus in geotechnical engineering from the University of Pittsburgh. He is a licensed engineer in six states and has international experience (working in 2006 in Jamaica and in 2018 in Uganda).
In his free time, Luke enjoys spending time with his wife and three kids. He volunteers as a soccer and T-ball coach and enjoys woodworking, Pitt sports, and telling a good dad-joke.
Sources/References:
TGEP 14: Be Open to New Opportunities in Your Engineering Career
Pittsburgh Engineering Magazine Publications
Connect with Luke Turko, P.E., on LinkedIn
Navarro & Wright Consulting Engineers, Inc
To your success,
Jared M. Green, P.E., D. GE, NOMA
Host of The Geotechnical Engineering Podcast