Podcast: Play in new window | Download | Embed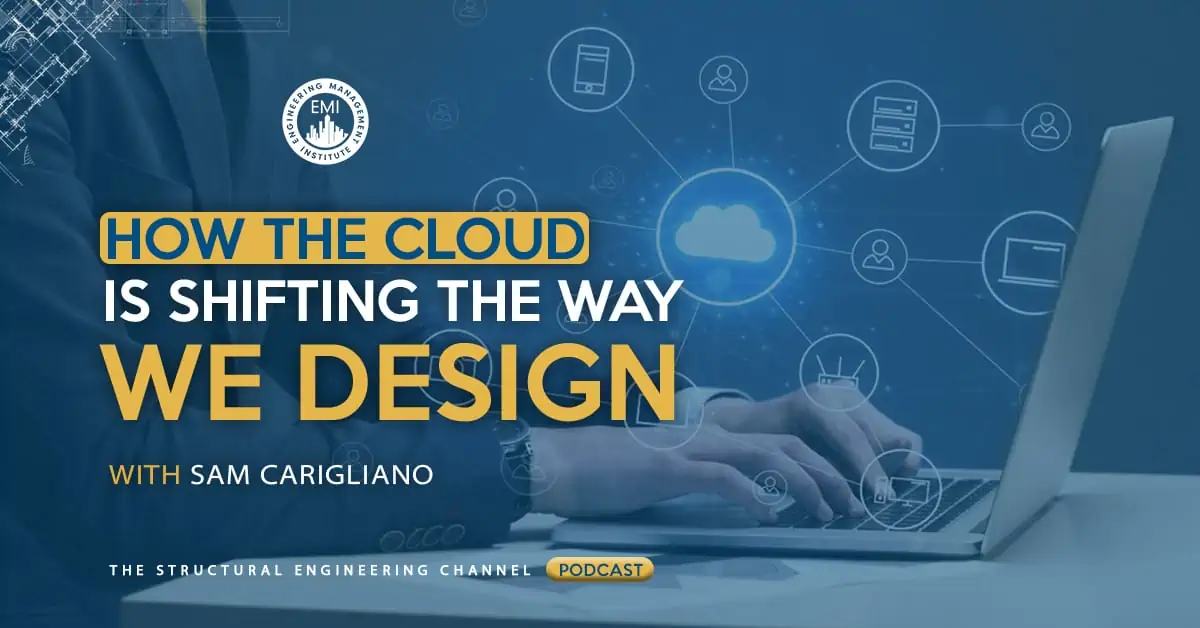 In this episode of The Structural Engineering Channel Podcast, we talk to Sam Carigliano, CEO and co-founder of SkyCiv Engineering. Sam talks about how the cloud is shifting the way we design and also talks about programming in structural engineering.
Engineering Quotes:



Here Are Some of the Questions We Ask Sam Carigliano in This Episode:
Do you think that your company is ahead of time by having a fully cloud-based software?
How do you think the shift from desktop to cloud-based is going to affect the way that structural engineers design?
Have you had any issues with accessibility or from potential customers who still want a desktop version?
You wrote an article that was published on LinkedIn called, "Programming in Structural Engineering: Why It's Becoming an Essential Skill." Tell us why you think it is important for structural engineers to know how to program?
Who do you think would be a good fit for getting into programming in the structural engineering industry?
Does SkyCiv have an option for someone to do custom programming or make their scripts?
Where do you see the structural engineering industry going in the future?
Could you explain to us how you think the processes would be in your vision for the future?
What would you say to our audience that would help them to be their best selves in their career and their personal lives?
Here Are Some of the Key Points Discussed About How the Cloud Is Shifting the Way We Design:
Sam and his neighbor were discussing how the structural engineering software that they were using was not easy to work with, difficult to learn, and had to be installed on a desktop for it to work. This conversation sparked the idea of a cloud-based system. They then did further research on different software packages and started to learn how to program. This led them to release their first software package, called SkyCiv Beam. Users started requesting new features, which led to the further development of their software and the change in branding to SkyCiv. They now have a team and many users across the globe.
Fully cloud-based software is ahead of its time, but it enabled SkyCiv to fully develop it to make it in line with the current marketplace. Many industries have already moved to the cloud and are benefiting from it.
There are a few core areas that will change when moving design work to the cloud:

It will be more accessible in terms of not needing to install the software on your desktop and being able to access it from any device that has an internet connection. It will also be more collaborative and productive because many users can work on a project at the same time.
Cloud servers are huge supercomputers that we do not have access to as desktop users. These supercomputers allow you to run through many iterations of models to find the optimal design that reduces the cost and material usage for your client. Design automation for the mundane parts of your job is also possible, which will improve productivity and project turnaround will be faster.

Less than 1% of users have a problem because of internet connectivity. If you look at the resource growth, it is all pointing toward better internet connectivity and cloud-based software.
You apply the same logic to programming as you would to engineering and you have a system of rules and protocols that you need to follow. This means that engineers in general already have a good mind for programming. There are many opportunities for young engineers who are interested in programming, such as data scientists and computational engineers. Firms will benefit from having some engineers who can program and can change things on their systems to better suit their needs and enable solutions to be more productive. Having structural engineers with knowledge in programming also future-proofs our industry.
This direction for a career should be considered by structural engineers who have done some programming, are interested in it, and have a passion for it. Companies who want to innovate should also research programming and empower engineers who have an interest in programming to develop their skills.
SkyCiv has an open API which lets you connect directly to the SkyCiv technology so that you can automate any job. This is a great way for engineers to create their custom solutions.
Soon, the technologies that are going to have the highest impact on structural engineering is design automation, especially in the preliminary stages of design. After design automation, machine learning, AI, and VR will start to come into play based on what has been achieved in the design automation.
A bot would do most of the work in the preliminary stages of design, and then the engineer would take over to optimize and improve the design.
More Details in This Episode…
About Sam Carigliano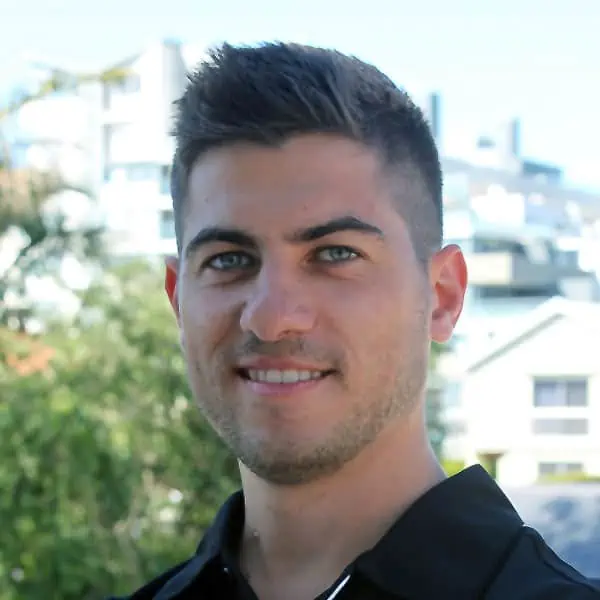 Sam Carigliano is the CEO and co-founder of skyciv.com, the first structural analysis and design software available 100% in the cloud. Sam has a degree in Business Engineering and is a full stack developer, leading him to launch SkyCiv in 2015. Since then, SkyCiv cloud technology has served 200,000 users in over 160 countries worldwide. He is responsible for the day-to-day operations, functions, and vision of SkyCiv.
Sources/References:
SkyCiv
SkyCiv Beam
Programming in Structural Engineering: Why It's Becoming an Essential Skill
Connect with Sam Carigliano on LinkedIn
TSEC 33: Leading with Outcomes: Keys to Advancing Your Engineering Career
TWiCE

This episode is also brought to you by SkyCiv. SkyCiv is the first and only fully cloud-based structural analysis and design software suite. With a streamlined and efficient user interface, SkyCiv users can complete their analysis and design projects in just a fraction of the time. Using easy graphical inputs and tools, generate 3D structures for analysis and automate design using the integrated modules. Eliminate the 'black box' effect with extensive hand calculation reports for steel, concrete, wood, and cold-formed elements. And if you are stuck, ping the SkyCiv Live Chat for quick help or share your file directly with the SkyCiv support team. With monthly updates released directly to the platform, SkyCiv users get to dive right into new and exciting features without any manual updates, downloads, or maintenance fees. Everything offered by SkyCiv is included in a single monthly subscription that is cost-effective for nearly every type of structural engineer. Check out SkyCiv at skyciv.com/emi for your extended free trial today.
Please leave your comments or questions in the section below on how the cloud is shifting the way you design.
To your success,
Mathew Picardal, P.E. & Alexis Clark, P.E., M.ASCE
Hosts of The Structural Engineering Podcast