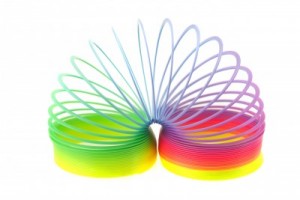 This post was inspired by a recent conversation that I had with one of our Institute for Engineering Career Development (IECD) members. She is a young engineer and not sure what direction to go in her engineering career. She is considering various questions, such as:
What specific discipline in her engineering field should she go into?
What types of projects does she actually want to work on, on a daily basis?
What kind of master's degree should she pursue?
What will make her happy in her engineering career?
These are all important questions to be considering in your engineering career development, and to be honest, it's quite scary to have to deal with them all at such a young age. What happens if you answer one of them wrong? What if you go into a discipline and don't like it? What if you get the wrong master's degree?
My recommendation for anyone who is dealing with questions like these would be to try to build FLEXIBILITY into your engineering career development plan. Try to take steps that help you to develop but still leave you open to other possibilities. Here are a few ideas of how to implement flexibility into your career:
Selecting an employer. If you are unsure about exactly what engineering discipline to pursue, attempt to get a job with a company that provides services in different engineering disciplines. By doing this, you create flexibility—if you don't like one discipline or department, you might be able to transfer to a different one within the same company.
Consider company size. The size of the company you work for can certainly dictate the types and variety of projects you get to work on. Smaller companies may give you an opportunity to be involved in many different facets of certain types of projects, while larger firms may expose you to many different kinds of projects and clients. When unclear about your future, select a company size that allows you to maintain flexibility as you develop.
Consider the future opportunities a master's degree may yield. Deciding which type of master's degree to obtain can be extremely difficult when you are unsure about your future; however, you might still consider pursuing a degree that provides more flexibility, such as an MBA or even a master's in engineering management. Of course, you must ensure that you obtain the degree you need for your desired credentials, but a business or management type of degree might be beneficial regardless of the engineering discipline you to choose to pursue.
Follow your passion as best you can. Even though you are unclear about where you ultimately want to be, you most likely can still attempt to pursue jobs or disciplines that will allow you to do the things you enjoy. If you like working outside, find an engineering job that allows you to spend time outdoors. If you like working with people, explore disciplines that require a lot of interaction. This is important for maintaining a high level of enjoyment and engagement in your career.
Be yourself. If at any time in your career you feel uncomfortable doing what you're doing, do something else. Do something else regardless of how much work it will take or how many things you have to UNDO. Nothing is worse than going through the motions in your career just because it's easier than changing.
This is a tricky topic, and it's hard to give black-and-white advice on something so unclear, but I hope some of the tips help you to build flexibility into your work and ultimately give you some direction in your engineering career.
At the Institute for Engineering Career Development, we help engineers create their ideal careers. Please consider joining our community and starting to take control of your engineering career.
To your success,
Anthony Fasano, PE, LEED AP
Engineering Management Institute
Author of Engineer Your Own Success