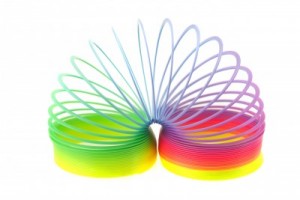 This post was inspired by a recent conversation that I had with one of our Institute for Engineering Career Development (IECD) members. She is a young engineer and not sure what direction to go in her engineering career. She is considering various questions, such as:
What specific discipline in her engineering field should she go into?
What types of projects does she actually want to work on, on a daily basis?
What kind of master's degree should she pursue?
What will make her happy in her engineering career?
These are all important questions to be considering in your engineering career development, and to be honest, it's quite scary to have to deal with them all at such a young age. What happens if you answer one of them wrong? What if you go into a discipline and don't like it? What if you get the wrong master's degree?
My recommendation for anyone who is dealing with questions like these would be to try to build FLEXIBILITY into your engineering career development plan. Try to take steps that help you to develop but still leave you open to other possibilities. Here are a few ideas of how to implement flexibility into your career: [Read more…] about What to Do in Your Engineering Career When You Don't Know What to Do