This is a guest blog post from Zubin Ajmera
In this extremely challenging job environment, it is not only tough to get an engineering job, but equally tough to get an interview or a phone call for an engineering position. Several studies have shown that recruiters or engineering hiring managers spend roughly 6-10 seconds on a resume. What I believe, however, it's not just a resume, but everything else too, like your LinkedIn profile or your elevator speech when you talk/meet for the first time.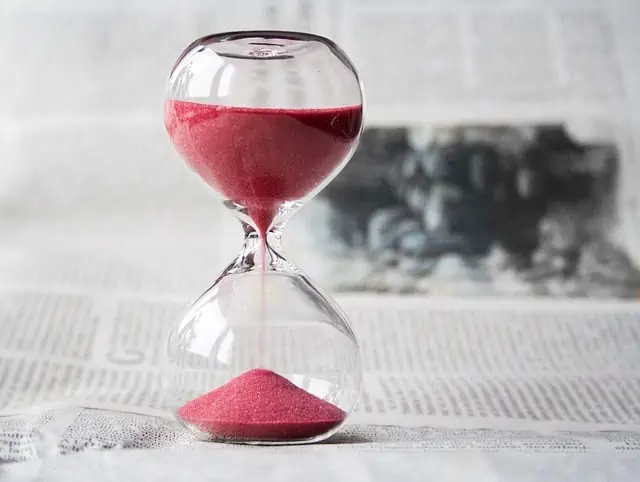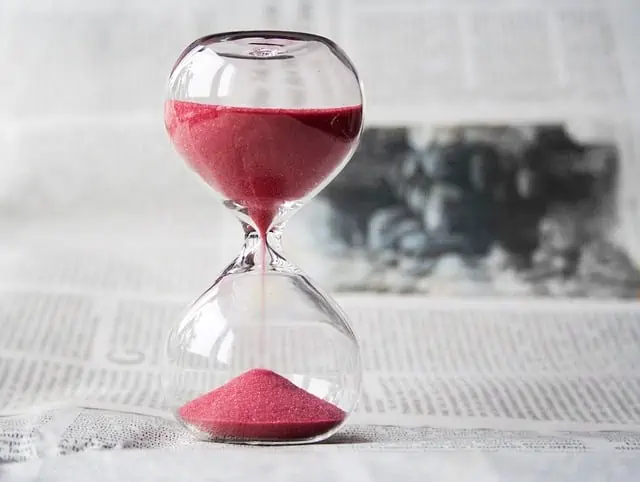 One of the most common things to do during an engineering job search is to apply online to job boards like Indeed, Monster, Glassdoor, etc. The only good thing about this, is you feel accomplished after applying to hundreds and thousands of jobs.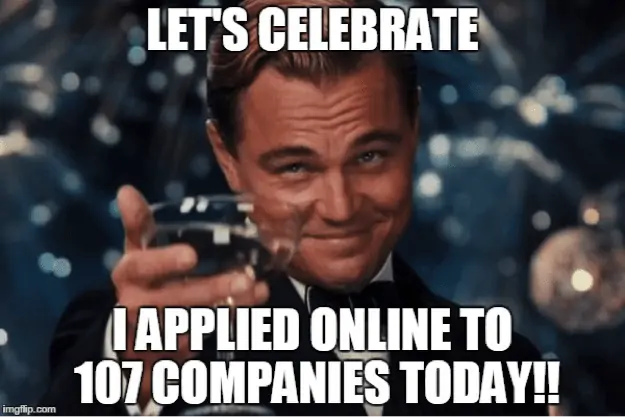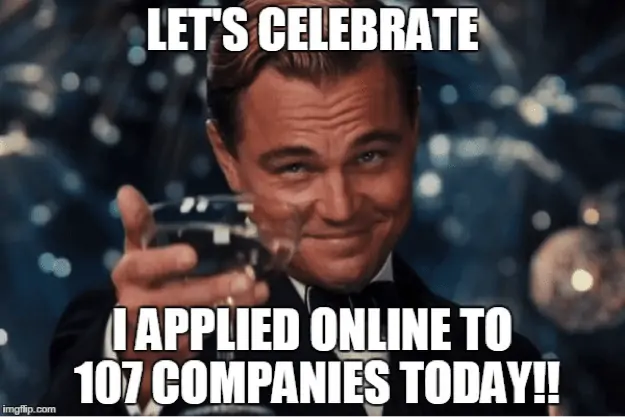 Now, I am not against applying for jobs online but personally, even after working for 5 companies as an engineering student, applying online has never worked for me. So, I am going to share 3 strategies that you can apply immediately to  increase your chances of getting in front of the eyes of a recruiter/hiring manager and eventually getting that interview you want. These have not only worked for me, but I have seen them work for many engineers. You can implement  these strategies individually as  needed, or immediately apply them all.. 
Strategy #1: Your Resume
Your resume is the single biggest factor that can either make or break your chances. There is so much to say about a resume and what to put on it, but we'll focus on just a few things that matter.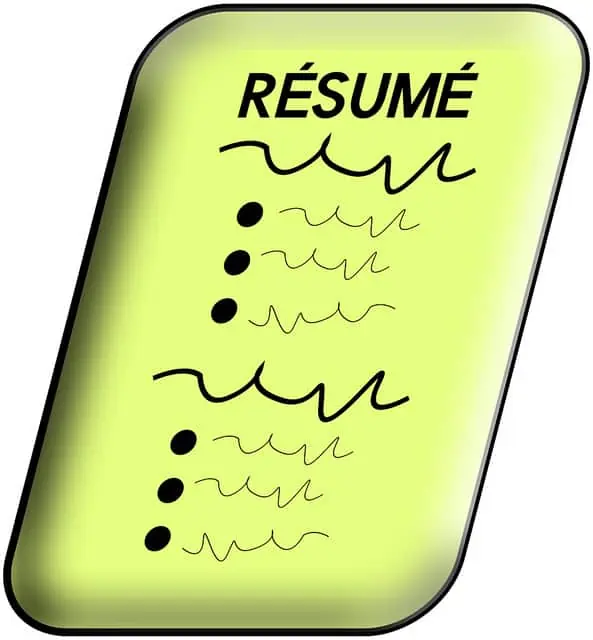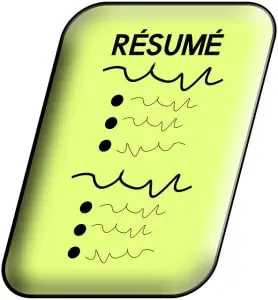 Let's focus first on the not-so important ones which you can afford to not include.
#1 Objective
There is a lot of debate amongst engineers as to if you should have an 'Objective' or not. In my experience,  people don't put a lot of emphasis on the 'Objective' on an engineer's resume, rather they focus on where have they worked or studied (more on this below). One way you can decide whether or not to utilize an Objective  is by asking questions like: "Do I have enough content already on my resume?" or "Do I want to speak more on my experience/accomplishments rather than an objective?" Again, there is absolutely no harm in having an objective, but personally, I would utilize that space for something else.
#2 Extracurricular Activities
While being a member of a professional association is a good thing, seeing that you are a member or a participant of XYZ society or organization doesn't mean much to most people on a resume. However, it would be interesting to see if you have provided any value. In other words, if you have done any amount of work or volunteering for that organization. I remember one of my interviewers was highly impressed when it came out that I worked for a social cause in my university.
Let's move onto sections which you should have on your resume. There are a lot of other things which you can add, but I feel, the following three items are of the utmost importance.
#3 Education
Without much to say, you need to include this. No questions. I believe the Education section should comprise of three (not necessarily all three) things:
Placement: Where do you include this? Lots of students argue that this section must be either towards the top or the bottom of your engineering resume. I suggest that a Stanford or a Harvard student include it on the top. On the other side, if you feel your university isn't well-known, you can move it to the bottom. You see the difference? In other words, if you think there is something remarkable or noticeable about your education, put it at the top.
Coursework:Apart from only listing the school/university, you can include the coursework or the specific concepts (not classes) you learned.
GPA: Again, this not a must, but in many cases, people appreciate the fact that one is transparent even if he doesn't have a great GPA.
#4 Experience
Experience carries a lot of weight on your resume. In fact, often times people only want to look at your experience instead of anything else. There is no set formula as to how your experience section should look like. There are, however some key questions which you should keep in mind when crafting your experience section and describing the places where you have worked.
Am I describing my work experience in chronological (most recent first) order?

Do I have the dates?

Does it look conversational?

Have I included accomplishments (and not just my responsibilities)?
#5 Skills
As someone in the engineering industry, you know that people perceive engineers as people with deep technical expertise, and knowledge about different softwares and tools. Including a list of all softwares and computer programs that you know or learned will definitely help.
#6 Pro Tips
These are some additional tips which I want to share with you. I have personally seen these work for many engineers:
Bold important words/phrases on your resume

Include a barcode scanner (which has your Linkedin or a professional profile)

Keep your resume conversational and not just stuffed with keywords
I have recapped the important points above in the following infographic: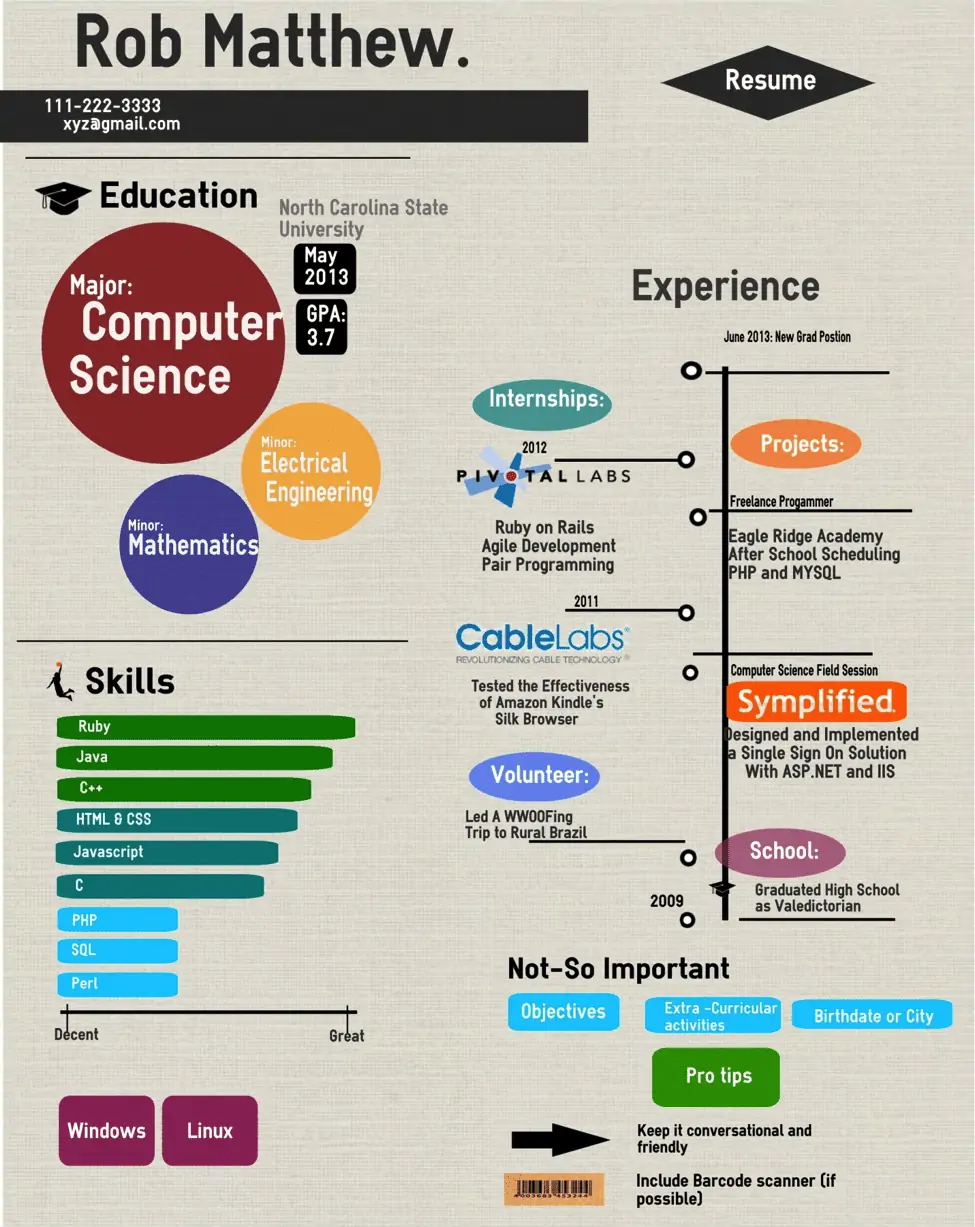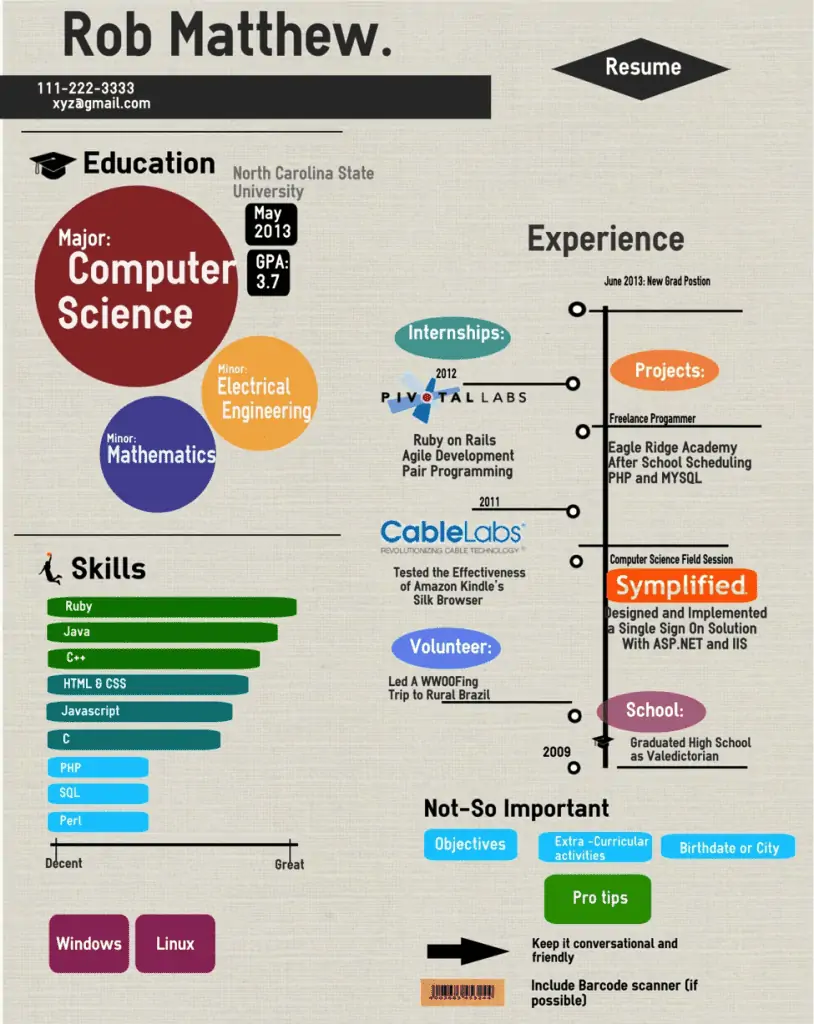 Action Steps
Describe in detail your

Experience, Education and Skills

Review other sections you feel aren't important and consider removing them

Try including the pro-tips or any other strategies that you feel can work in your favor
Strategy #2: Use LinkedIn Effectively
LinkedIn has become a hub for, not only job hunting, but all sorts of professional activities. According to a survey by Jobvite, 93% of recruiters use LinkedIn to tap into a qualified candidate. Making effective use of this channel makes so much sense and opens up a lot of opportunities. Some reasons that LinkedIn is important are:
It's not a resume, rather it's your professional profile where you can express more than what's on your resume.

Provides opportunities for connecting with recruiters

Your LinkedIn profile is probably the first thing which appears when your name is googled

Hiring managers leverage LinkedIn a lot
What I want to recommend is to focus on the only 5 important sections of your LinkedIn profile, and populate them with detailed information.
Profile Photo

Experience

Projects

Education

Contact information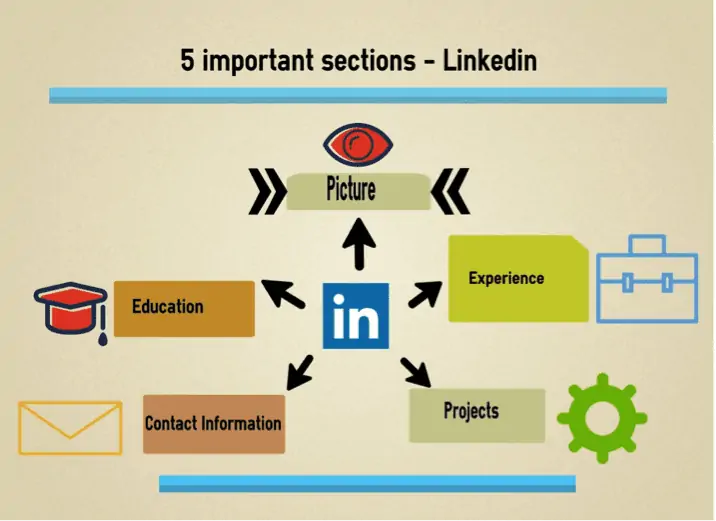 Obviously, the more you cover the better. For the sake of this post, I won't cover the details on what to include, but instead discuss what you can do once you have a good enough LinkedIn profile. For some thoughts on LinkedIn, check out this past episode of The Engineering Career Coach Podcast.
Add Potential Connections
Adding people whom you want to connect with increases your network and visibility and gives you so many opportunities to learn about the person. One important thing to understand is to not add just anyone, but only add someone you know or want to get to know. If you're adding someone who you feel is important, send him/her a personal message explaining why you are adding them and why you want to get to know them. This way, you aren't giving a spammy feeling, but rather coming out as a genuine person looking for something specific.
Send Messages / Inmails
Again, sending messages is a great way to express your interest in a person, where does he or she work, why you're interested, job roles, etc. Inmail is a paid feature of LinkedIn where you can send up to 5 inmail (private messages) a month. What it basically does is, sends your message to the receiver without you being connected to the person, and ensures that it goes their associated e-mail inbox.
If you're messaging someone using the basic (free) plan, make sure it's personal and customized. For eg, it should not read something like –
              "Hey, my name is Rob. I have done my Masters in Industrial Engineering and I am now looking for jobs in this field. Can you help/refer me?  Thank you."
I can tell you right now there will be no response to such messages, and even if you receive one, they will be on the rejection side. Instead, consider a message like this:
             "Hey Jeff, I am Rob and recently completed my Masters in Industrial Engineering. We had last met at a networking event where you mentioned Revlon's Oxford facility was undergoing some changes and coming up with lots of supply chain and operations projects. Being in this industry, I would love to know more about that and get some of your advice on my profile. Is Tuesday afternoon at 2 a good time to talk? Let me know, thanks."
Notice how friendly this message is and more importantly, it is asking for advice and not a job. Secondly, you aren't making the busy person work – giving a time frame allows him to reply yes or no and you can then take it further.
Action Steps
Create a LinkedIn profile, populate it with descriptive details on the

5 most important sections
Review potential connections and start establishing relationships by adding them

Send private customized messages to people who you want to learn more about

Arrange a one-on-one session with the person to learn more
Strategy #3 : Informational Interviews/ Networking Events
An informational interview is not an 'interview'. By what google defines, it is a process of learning and sharing about a career or a corporate culture mutually.
What does this mean to you? It simply means to not see this as another job application, but rather an opportunity. Informational interviews are incredibly powerful in helping to  eventually land you a job interview or an engineering job. Sure, it might take longer than others who apply for jobs, but you get ten times the results, which is disproportionate. Consider this example of two people in their job search approach:
| | |
| --- | --- |
| Dumb Dan | Smart Sam |
| Goes to online job boards | Carefully studies the companies he wants to work in |
| Searches for 100 companies randomly | Reviews 25 companies who fit in and finds out the key contact person to have an informational interview with |
| | Sends a customized message to those contacts |
| | Gets 10 responses and leverages that for his job application |
See the difference? Now, this is just a made-up scenario, but the point is that informational interviews are a powerful tool to open up doors for your potential job. It's also important to note that you are going to learn and not ask. Once you invite someone for an informational interview, come up with a few questions to learn about either the company or the person. Some questions might be on:
Company culture

The person's job and his responsibilities

Type of projects

Some challenges the company/department are facing
I'll go into more detail in a future post, but I hope you get the basic understanding here.
Action Steps:
Review and come up with

at least 30 companies

you think are a good fit for your profile

Find out the

key contact

person (via LinkedIn,asking colleagues,etc) who works in a similar position as you

Send a

customized personal message

to the person (if you aren't sure what type of messages to send, refer above to the Strategy #2 where I share an exact script.)

Try for a face-to-face meeting with the person.
Conclusion:
Yes, I agree. It is tough. It is challenging. It is time consuming. But, here's a thought:
We can't change anything that the recruiter's are doing, so why not change what we are doing?
I can go in-depth detail on more about these strategies, but for a start, try implementing the above strategies, and  if done correctly, they will surely make you stand out from the thousands of other engineers out there trying to find a job.
About the writer Zubin Ajmera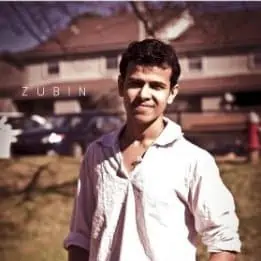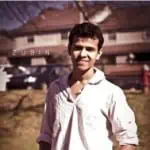 Zubin graduated with his Masters in Industrial Engineering and helping engineers get their dream jobs on his website industrialinside. Starting as a fresher with no experience, he managed to work for 7 companies so far, including Caterpillar, Revlon, Mu Sigma and currently working for a startup in Atlanta. To learn more about his job strategies and frameworks , find out at industrialinside"