This is a guest blog by Jake Voorhees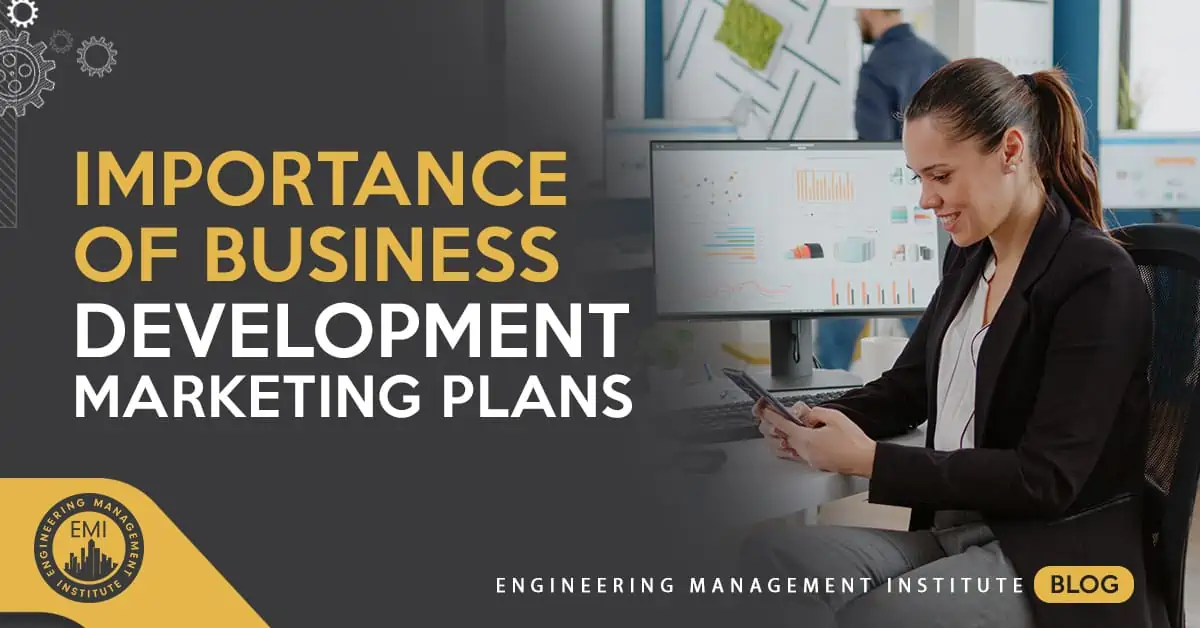 Many things are uncertain as we transition into 2022. COVID-19 is nearly two years old and continues to throw variants at us, which can make planning unpredictable. The Federal Reserve has announced a possible sooner than expected tapering of their bond buying program and interest rates are eventually on the rise. There is no telling what economic climate 2022 will bring. One thing is certain: Your firm needs to focus on business development as usual. Producing a budget is great, but what about how you are going to actually market and stir up business next year?
Why Create Business Development Marketing Plans ?
I can give you as an example the Zweig Group's 2021 Marketing Report of AEC Firms, which surveyed about their general marketing strategies and planning. For the overall sample, 74% of firms said they had an official business development (BD) and marketing plan that covered items such as marketing budget and revenue, plan by market or region, and firmwide goals.
As a playbook for growth, your business development plans should be clear and specific. The results of your plans are intended to serve as a reality check for how your office/region will reach your revenue goals for 2022. A $10 million aspiration looks great on paper, but how are you going to get there? Your plan should include specific steps that you can deploy to hit your target.
What is the vision of your company?
Many engineering firms have a collection of clients that offer reliable repeat business. For these clients, you have to make certain you are treating them well and ensure they know that you appreciate the relationship. The unknown item within our plans is what is referred to as "blue sky," or new opportunities. What new clients will you market, what new geography can you forge into, and what services can you cross-market? What can your firm offer that is different and compelling that will entice them to consider you?
Another incentive for these plans is to recognize patterns in the business development needs across your entire firm and to identify required operational changes. What aspects within your business need to shift to achieve growth? Will you require additional talent, newer technology, or a different approach? Can talent or services from another office or region add benefit to your client or win a new one? The challenges you face could exist in other regions of your firm. Understanding this and identifying it in your plans may trigger a faster and more effective response for everyone.
Strategy
Now that you understand why we create these plans each year, let's discuss strategies your team can utilize. First, let's be clear that business development strategies and business operations efficiencies are not the same. Yes, you can increase revenue by increasing utilization or by reducing your expenses. These are solid business practices that we should always look to improve. However, this is not business development. What should you consider?
Cross-Marketing:


Many firms offer hundreds of permutations of markets and services, which means that most of your business development opportunity is within your company. Which of our engineering services can add value to another client? This could mean conducting work outside of your business unit, outside of your office, or even outside of your entire region. Reach out and connect with office managers and project managers whose projects you may be able to support.

Thought Leadership:


There are more examples beyond speaking opportunities where thought leadership can result in more work. Firms regularly submit content to platforms that are positioned as an authority in the AEC industry. They often seek a thought leader to be featured as a guest writer to use one of our projects, technologies, or novel approaches to provide education to their community. There are equally as many opportunities for this on podcasts, blogs, online video shows, TV and radio spots, etc. These media opportunities create evergreen content online that can drive business opportunities.

Networking:


Conferences and trade shows are often a popular mechanism for generating new business. This is old news. Can you be participating within these events differently? Where can you highlight your organization by submitting as a conference presenter or panelist? There are often awards opportunities involved with events —is your team eligible for any? If there is enough potential, should you consider a vendor table for maximum exposure at certain events?
There are several other business development tactics that could be mentioned, including sponsorships and referral arrangements, ad campaigns, community involvement, cold outreach, etc. There is no silver bullet or magic formula — no one-size-fits-all approach. However, there is a combination of intentional actions that, if deployed as planned within your business development strategy, will result in meeting your revenue goals. Brainstorm within your team, discuss with thought leaders in the company on cross-marketing opportunities, and consider how your subject matter experts can position themselves to create more opportunities.
I wish you the best of luck as you and your teams close out the rest of this year. Here's to organic, sustainable, repeatable business development growth for the AEC sector in 2022!
About the Author Jake Voorhees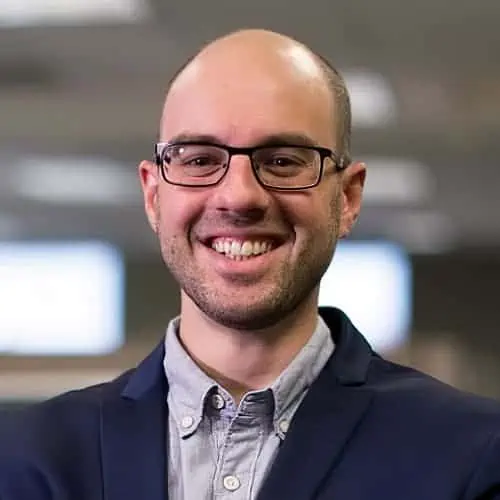 Jake is the Marketing Manager at Pennoni Associates, Civil Engineer, YouTuber, HeForSWE Ambassador, TEDx Producer, and Speaker Coach.
He appeared on ABC's "Shark Tank" on October 27, 2019, as a Managing Director for the technology startup NERDiT NOW. During his engineering career, Jake has built and managed microsimulation models for three $1B+ engineering infrastructure projects. He runs a YouTube channel for "Empowering Young Engineers," which today has 80,000 subscribers, 150 episodes, and 30+ industry professional features. Jake is a HeForSWE (Society of Women Engineers) Ambassador, and Co-Chair of the Speaker Committee for the Millennial Summit — the largest conference for Millennials in the USA.
I hope you enjoyed this week's post by guest author Jake Voorhees.  If you're interested in your firm possibly joining the Civil Engineering Collective, please contact us here or call us at 800-920-4007.
I hope you'll join us.
Anthony Fasano, P.E.
Engineering Management Institute
Author of Engineer Your Own Success