Podcast: Play in new window | Download | Embed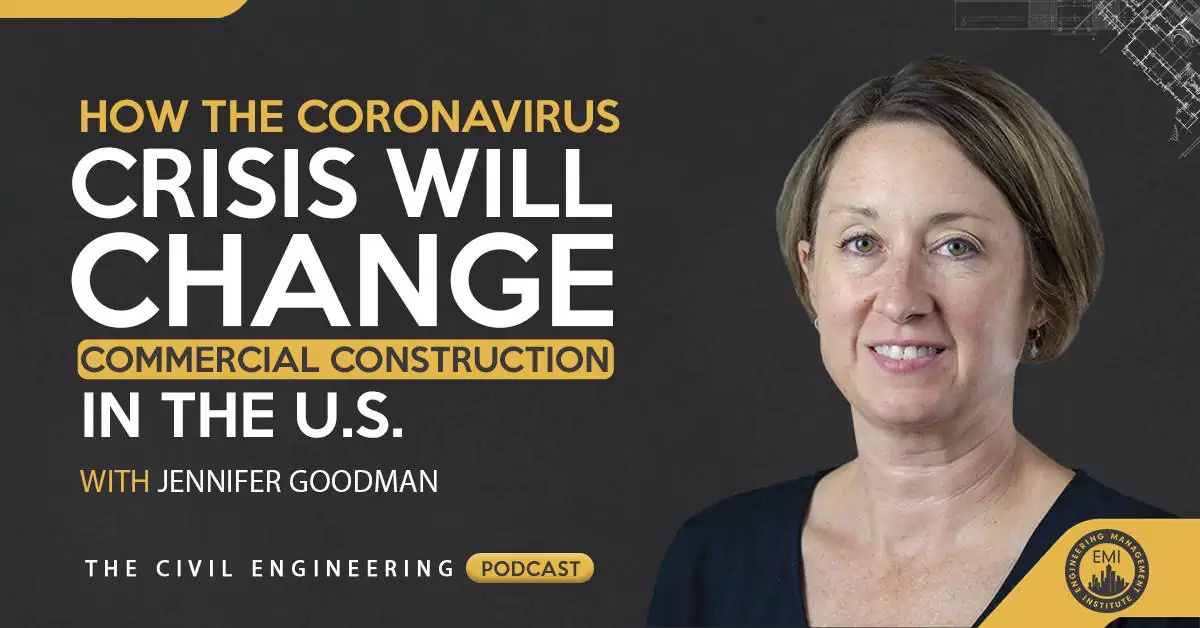 In episode 144 of The Civil Engineering Podcast, I talk to Jennifer Goodman, writer and editor at Construction Dive, about how the coronavirus crisis has changed commercial construction and what the general outlook will be for the rest of the year and beyond.
Engineering Quotes:


Here Are Some of the Questions I Ask Jennifer Goodman of Construction Dive:
How has the coronavirus pandemic affected U.S. commercial contractors?
How will job sites look different now that firms are returning to work?
Will the union influence grow during the coronavirus crisis and how?
How are supply chains affecting commercial construction now, and in the future?
How will modular adoption increase during this crisis?
Here Are Some Key Points Discussed in This Episode About How the Coronavirus Crisis Has Changed Commercial Construction in the U.S.:
Many states and cities have shut down all but the most essential construction projects, which has placed a hold on a lot of jobs. Commercial contractors are extremely concerned about what will happen in the near future with their clients and their clients' industries, and what will happen with projects once the pandemic has died down.
The commercial construction industries have changed exponentially when it comes to all of the new safety protocols that have come about.
Job sites will look different when people return to work, as the governors' offices have all instituted new protocols and safety practices that contractors will have to adhere to. It will involve a lot of social distancing (workers need to be 6 feet or more apart), cleanliness, sanitization, banning of food trucks on sites, and even banning the use of elevators in some instances.
Projects will ultimately take longer to complete, which is one very important aspect that civil engineers need to take into consideration when working with their clients.
Since the coronavirus crisis began, unions have stepped up and taken center stage in areas where you have contractors working on big projects. I think the workers, tradesmen, and women out there are going to be looking at the unions to help keep them safe as we ride through the rest of the coronavirus crisis.
The coronavirus outbreak has reshaped the types of projects that will be built this year and for many years to come. Hospitality, retail and entertainment projects are likely to be in less demand while healthcare construction and healthcare-related manufacturing projects could see more activity, according to Charles Hewlett​, RCLCO Real Estate Advisors' director of strategic planning.
The coronavirus created major global supply chain disruptions, especially of goods from China, the source of about 30% of U.S. building materials last year. New ways to reroute some of the supply chains are being considered to avoid going through some of the higher-risk areas of the world.
More Details in This Episode…
About Jennifer Goodman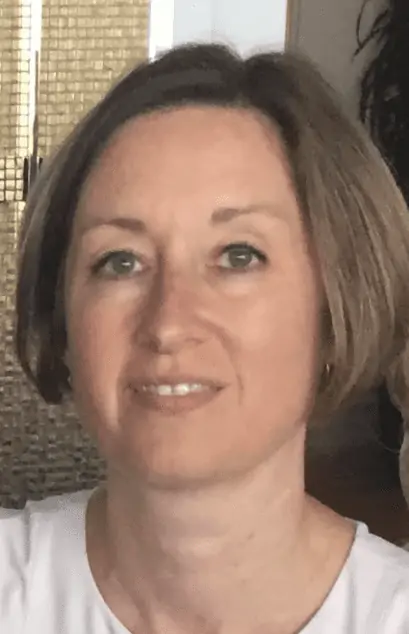 Jennifer is a writer and editor for Construction Dive, a daily online newsletter covering the commercial construction industry. Jennifer has more than two decades of experience writing about the industry.
Sources/References:
COVID-19 Coronavirus News and Information Related to Engineering
Engineering Management Institute Professional Membership
Engineering Management Accelerator – People Skills Course (Online) | 5 PDHs
Project Management Accelerator PM Skills Course
Engineering Management Institute – Training
The new normal: 8 ways the coronavirus crisis is changing construction
Construction Dive
TCEP 143: COVID-19: Mitigating Impacts on Construction Projects
Please leave your comments or questions in the section below on any changes you might have experience in commercial construction during this pandemic.
To your success,
Anthony Fasano, PE, LEED AP
Engineering Management Institute
Author of Engineer Your Own Success