Podcast: Play in new window | Download | Embed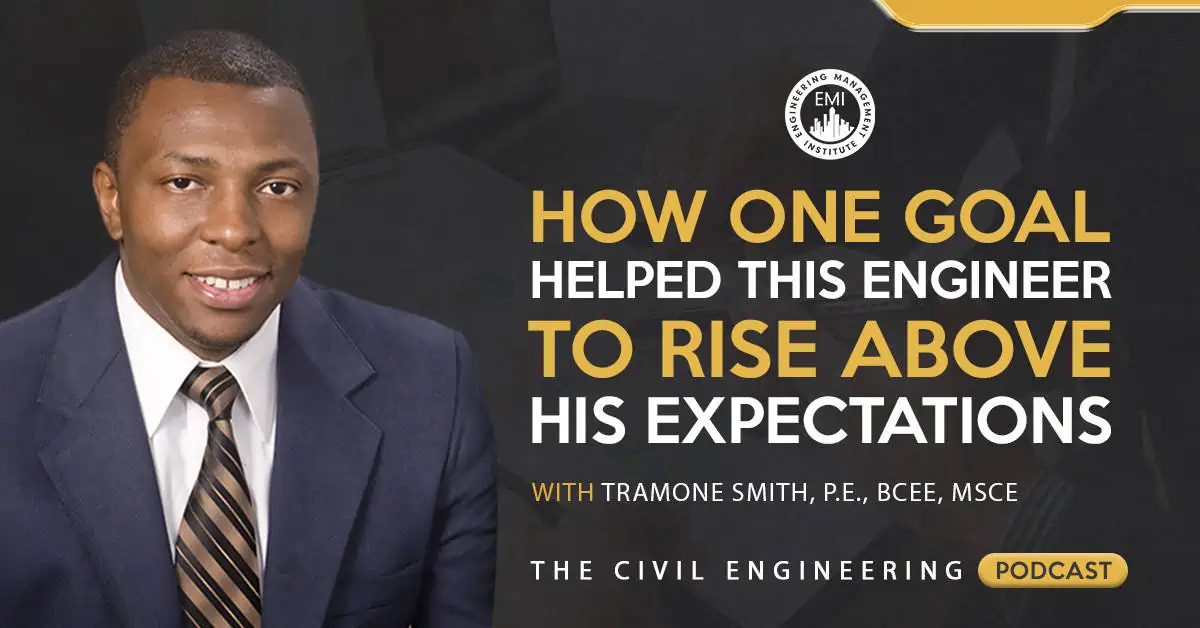 In this episode of The Civil Engineering Podcast, I talk to Tramone Smith, P.E., BCEE, MSCE from WGK in Mississippi, about his path to partnership in his firm. Tramone is a really unique professional in that he had one goal only in his career, which had absolutely nothing to do with partnership or ownership in the firm, but it ended up getting him there and helped him to rise above his expectations.
Engineering Quotes:


Here Are Some of the Questions I Ask Tramone:
You became a junior partner at your firm in 2018. Was this something you always aspired to achieve?
How did you feel when you achieved the status of junior partner at your firm?
What were some of the things you had to do to become the best engineer you can be?
How did you develop your people skills and start working with people beyond the technical concepts of a firm?
How did your involvement in the business side of engineering and finances change when you became a partner at your firm?
How did you learn the skills needed to manage a business?
How did you become involved in the training side of the company, and how did it help to develop your skill sets?
Here Are Some Key Points Discussed in This Episode:
I think all engineers as a whole, at some point, have a dream to own their own company. I always aspired to be a great engineer and to learn everything that I can in my craft. Becoming a junior partner at my firm gave me a great start to my career.
To be an owner at a firm, you have to be good at doing multiple things in the company. I worked very hard to improve my technical skills and to diversify myself in the firm.
Owners bring in the work in a civil engineering company, and therefore marketing is an essential part of ownership in a firm.
My tenacity to continue to learn, being in the right place, and having so many projects to work on made me an obvious choice to become a partner at my firm.
Once you start engaging with people, the more natural it will become. People tend to work with people that they like. You need to step out and just do it. As you develop your relationships with people, more and more opportunities will arise.
As you transition into ownership, you have to manage your projects in a way that you can remain billable but at the same time do all the other tasks you need to do. You start to think on a much bigger level, more about everybody, instead of just yourself.
One of the benefits of working for a small civil engineering firm is that you get thrown into everything that provides you with the opportunities to learn all of the different aspects of the business
More Details in This Episode…
About Tramone Smith, P.E., BCEE, MSCE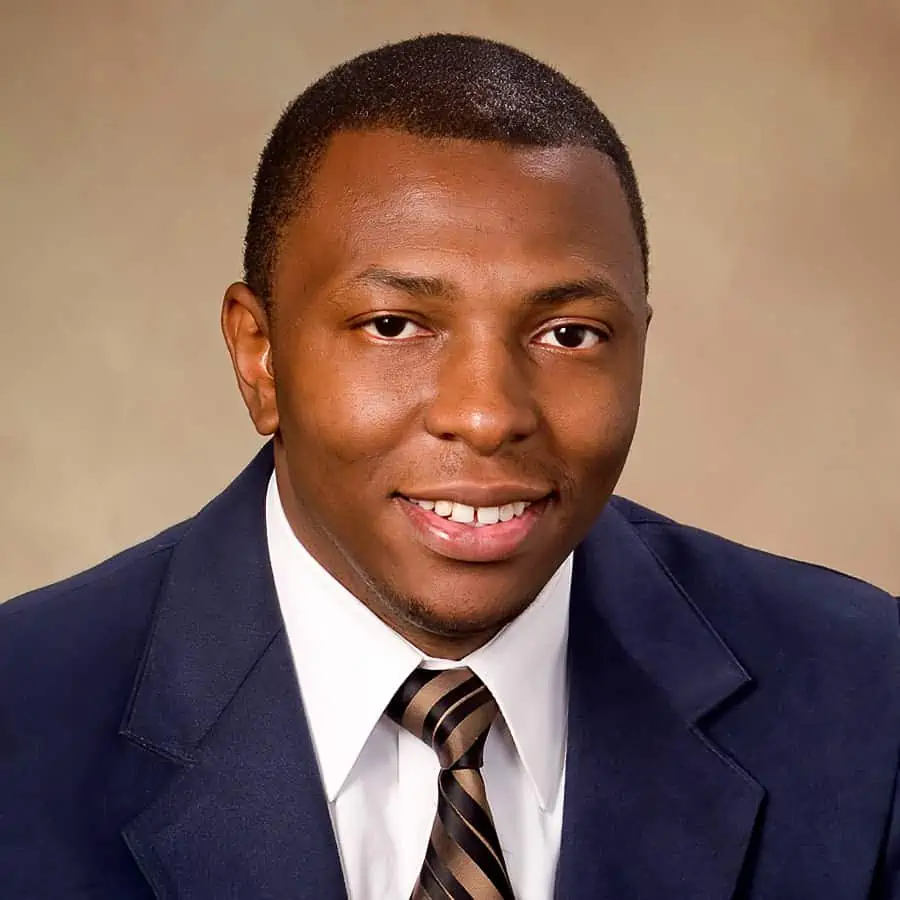 Tramone Smith, a board-certified environmental engineer from Edwards, Mississippi, is an Associate at WGK, Inc. He graduated from Jackson State University with a bachelor's in Civil Engineering in May 2006. He was the first licensed professional engineer produced at Jackson State University, where he received his master's in Civil & Environmental Engineering with an emphasis on Environmental Engineering in 2014. Tramone plays an impactful and influential role in the company and assists with the training and growth of all staff, from design to project management. He works with municipalities, architects, other engineers, and some residential and commercial clients. Tramone has the privilege of writing NCEES exams and provides projects for and mentorship to JSU senior Capstone students.
Sources/References:
Menard Group USA
Project Management Training
People Skills Training
WGK, Inc
Connect with Tramone Smith
This Episode Is Brought to You by Menard Group USA:

Do you have projects where you are faced with building on soft or lose ground? Does it seem like all the good sites are taken and you are always building on poor soils that are a challenge for conventional foundation approaches? Menard may be able to help!
As a specialty ground improvement contractor, Menard works nationally and internationally providing design-build ground improvement solutions at sites with problematic soils.
Menard's techniques include Controlled Modulus Columns, wick drains, earthquake drains, stone columns, dynamic compaction, rapid impact compaction, and soil mixing. Typical projects include warehouses, buildings, material storage piles, processing areas, embankments, roadways, port facilities, storage tanks, containment structures, and platforms.
In many cases, ground improvement is less costly than traditional approaches such as removal and replacement or piling systems. Menard works closely with civil, structural, and geotechnical engineers to minimize foundation costs for wide range of soil conditions, structure types, and loading conditions. To learn more about Menard Group USA, or for help on your next project, please visit www.menardgroupusa.com.
Please leave your comments or questions in the section below on a goal you set that helped you to rise above your expectations.
To your success,
Anthony Fasano, P.E., LEED AP
Engineering Management Institute
Author of Engineer Your Own Success