This is a guest blog by Nick Heim, P.E.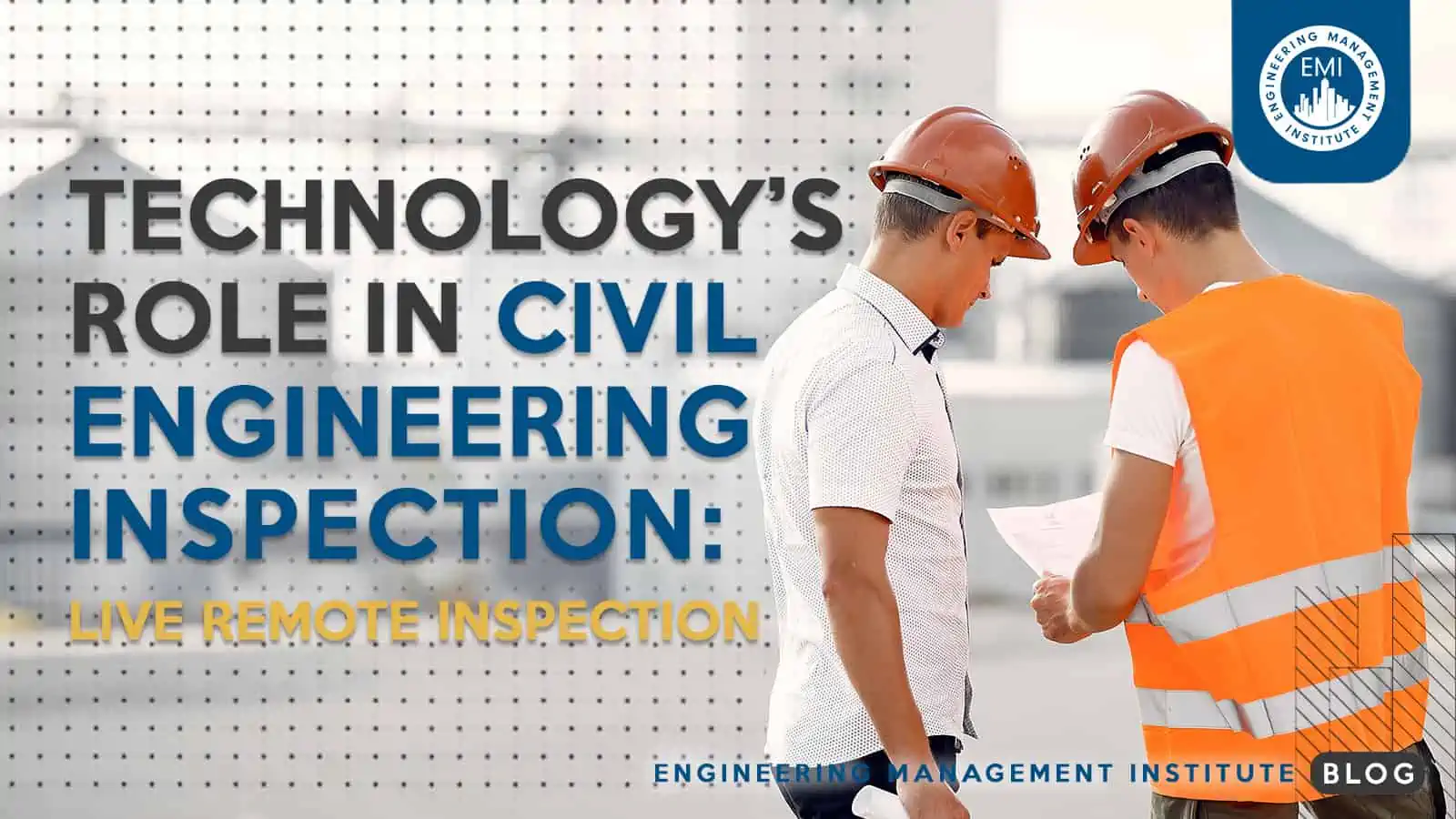 Civil engineers are designers and builders of everything related to infrastructure: roads, bridges, dams, ports, and many others. While new construction of any asset gets a lot of attention for several reasons, that asset must be maintained over its lifespan – and civil engineers play a critical role in the inspection of it. As the second of a multipart series on technology's role in civil engineering, I would like to talk about the advantages of live remote inspection and some tips to help your firm implement the process. 
Note that remote inspection is often spoken about in terms of either live/real time, or post-processed (to be viewed later). This article will be focusing on the former. The latter will be discussed in another part of this series. 
Note: The examples used in this month's article relate to parking structures, because that is what the author specializes in. The author's intent is that the technology showcased through these specific examples can be applied broadly to other civil engineering projects. 
[Read more…] about Technology's Role in Civil Engineering Inspection: Live Remote Inspection