Podcast: Play in new window | Download | Embed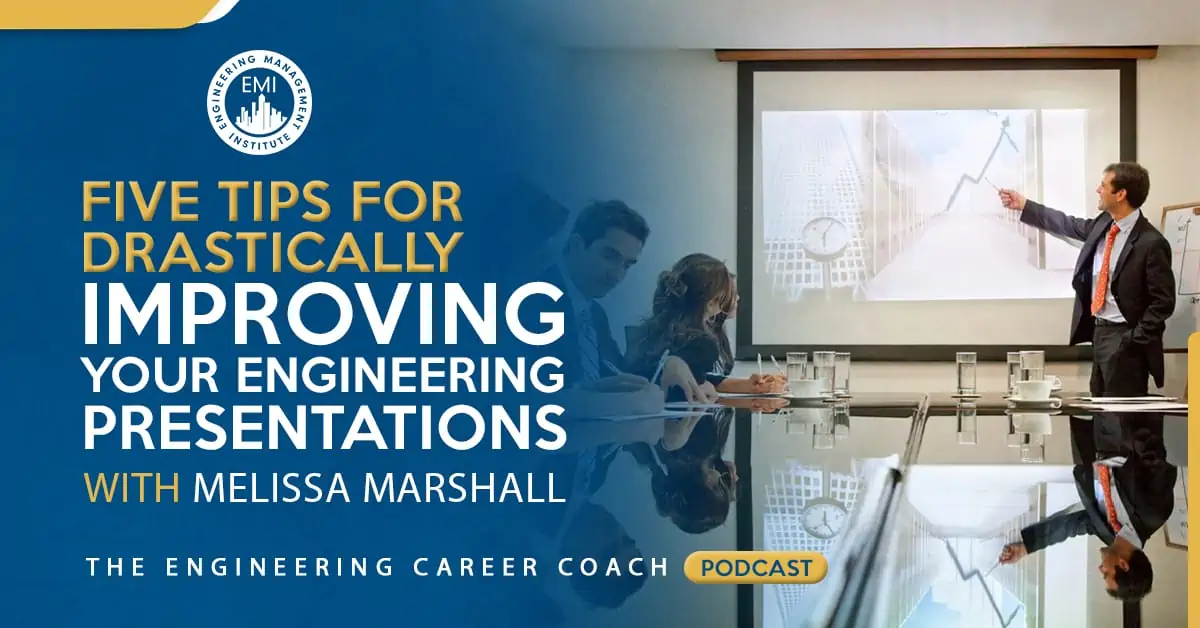 In this session of The Engineering Career Coach Podcast, I interview a dynamic speaker who has lectured at Harvard Medical School, the New York Academy of Sciences, and the Centers for Disease Control and Prevention (CDC). She has performed an extremely TED talk, "Talk Nerdy to Me," which has been watched by more than one million people (and counting). And today she joins us as a special guest to give you five tips for drastically improving your engineering presentations.
"No one can remember more than three points." ~ Philip Crosby
Melissa Marshall is on a mission to transform how engineers and scientists present their work. She believes that even the best engineering designs and science research is destined to remain undiscovered unless it's presented in a clear and compelling way that sparks innovation and drives adoption.
In the Take Action Today segment at the end of the show, Melissa gives two actionable pieces of advice to help you with your content and your slides.