Podcast: Play in new window | Download | Embed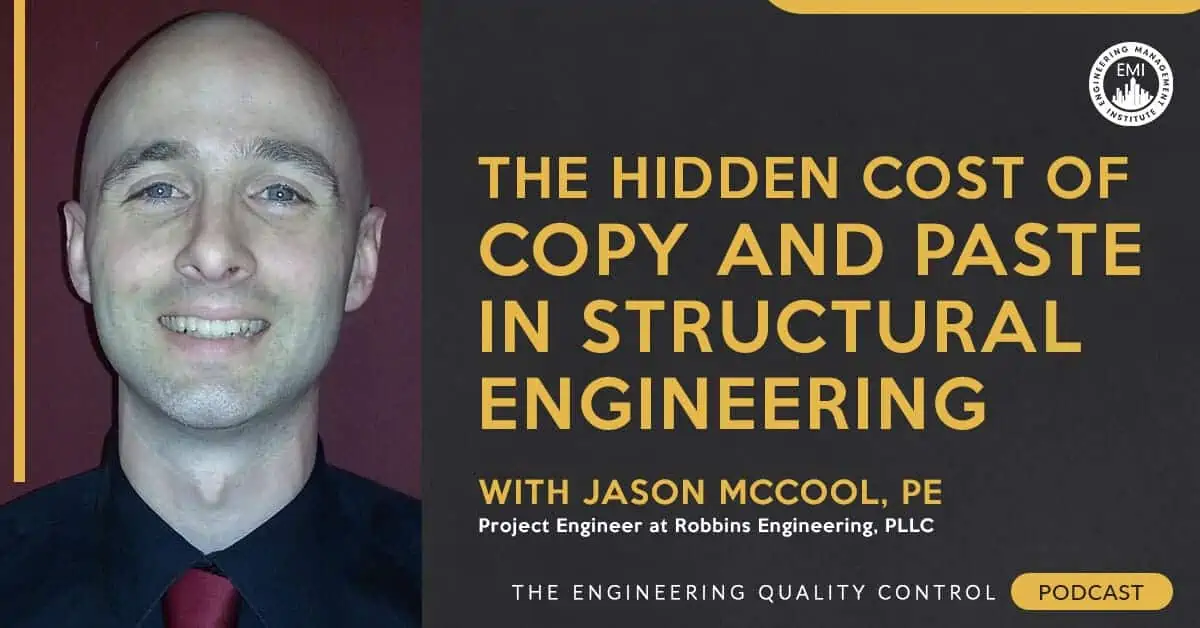 In this episode of The Engineering Quality Control podcast, we talk to Jason McCool, P.E., licensed professional engineering and project engineer at Robbins Engineering, PLLC, about the hidden cost of copy and paste and how it can negatively affect your productivity at work.
Engineering Quotes:


Here Are Some of the Questions We Ask Wayne:
For the past several months, you have had articles featured in Structure Magazine that outlined nine things you have noted in your career that could be categorized as a lot of things but many relate specifically to the finished quality of the design drawings. Can you give our listeners an overview of these concepts?

Jason McCool's professional career overview
Reusing past work
Inapplicable details
Contradictory specifications
"Just get something on paper!"
Incomplete connection information
Vague drawings
Misuse of AISC tables
Uncoordinated details

What do you think we as engineers need to do to be better to not fall trap to these things?
Here Are Some Key Points Discussed in This Episode About The Hidden Cost of Copy and Paste in Structural Engineering:
[Read more…] about TEQC 010: The Hidden Cost of Copy and Paste in Structural Engineering