Podcast: Play in new window | Download | Embed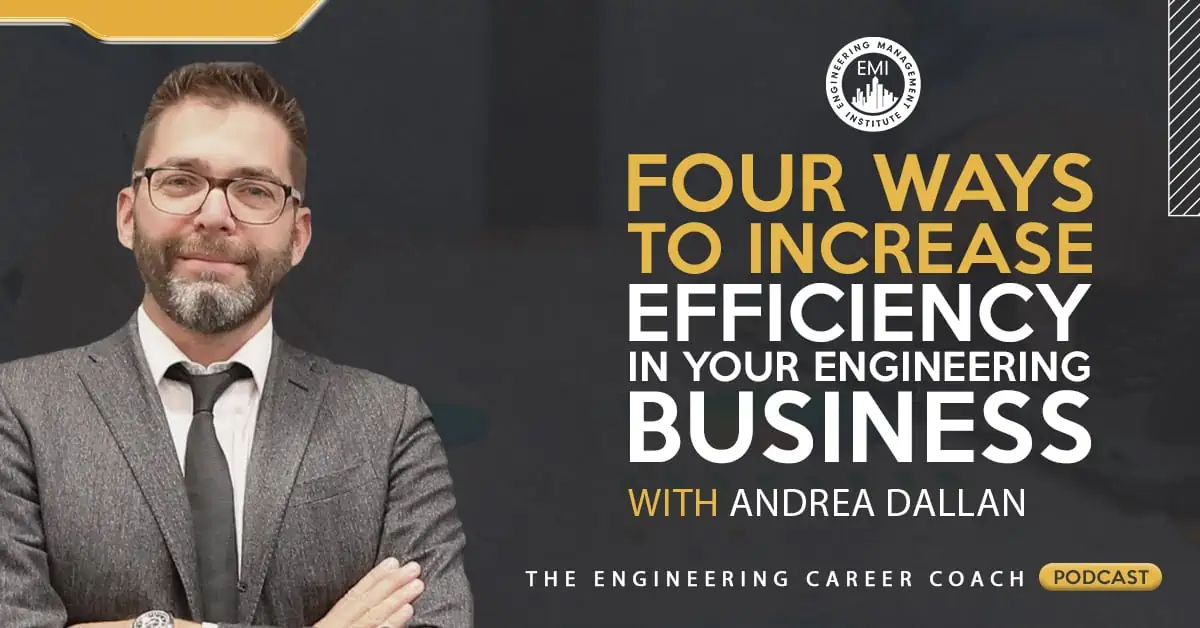 In this episode, we talk to Andrea Dallan, an engineer, an entrepreneur, and CEO of Dallan Spa, an Italian family business about efficiency and sustainability in manufacturing. Andrea will list four specific aspects that you can implement in your firm to improve efficiency in your engineering business.  The strategies can be applied in one's career as well.
Engineering Quotes:


Here Are Some of the Key Points Discussed on How to Increase Efficiency in Your Engineering Business:
The book "The Revolution of Efficiency" is about the four pillars of efficiency. It focuses on productivity, automation, flexibility, and sustainability. The goal of efficiency is to produce more while using less energy and resources and to increase the profitability of your company.
The most important thing that a company can do to work toward efficiency is to get your team involved in thinking about the four pillars of efficiency and how they can be implemented. To improve efficiency in your engineering business is not only one person's job, but everyone's job, and working together is key.
In the four pillars of efficiency, one pillar is not more important than the other. When you work on improving one of the pillars in your company, you will automatically generate improvements on the other pillars and the profitability of your company. The four pillars of efficiency are what you need to optimize to get better results and deliver better value to your customers.
To continually keep your company performing as efficiently as possible, you must keep on learning, never lose your curiosity, and always communicate with other people and companies about efficiency. It can help you provide value to your clients for a long time to come.
The Four Pillars of Efficiency:
Productivity: Producing more in the same amount of time.
Automation: Optimizing the use of labor in the production of your product.
Flexibility: Producing a customized product in the same amount of time it takes to produce a standard product.
Sustainability: Introducing technologies that help produce the same amount and quality product but using less material and energy.
More in This Episode…
In the Take Action Today segment of the show, Andrea talks about how you can take action on efficiency and sustainability in your company.
About the Guest, Andrea Dallan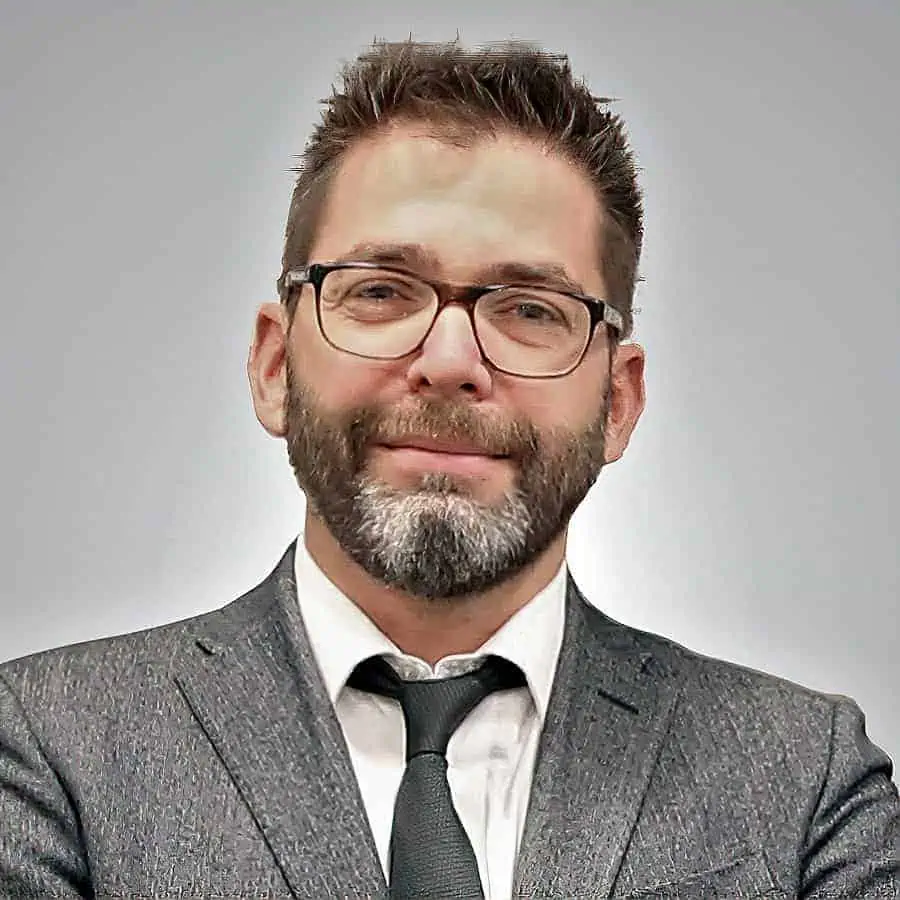 Andrea Dallan is an engineer, entrepreneur, and CEO of Dallan Spa. It is an Italian family business that has been producing systems for the processing of thin sheet metal since 1978. It has 160 employees that include engineers, technicians, and operations. He is the author of the books "The Revolution of Efficiency" (2020) and "Think Thin" (coming summer 2021).
With a bachelor's degree in industrial engineering at the University of Padua, during more than 20 years spent in sales. Andrea Dallan has visited hundreds of companies, analyzing production processes and helping entrepreneurs and managers to make their processes more efficient. He is the father of Matteo, Vittoria, and Beatrice.
About the Host, Jeff Perry, MBA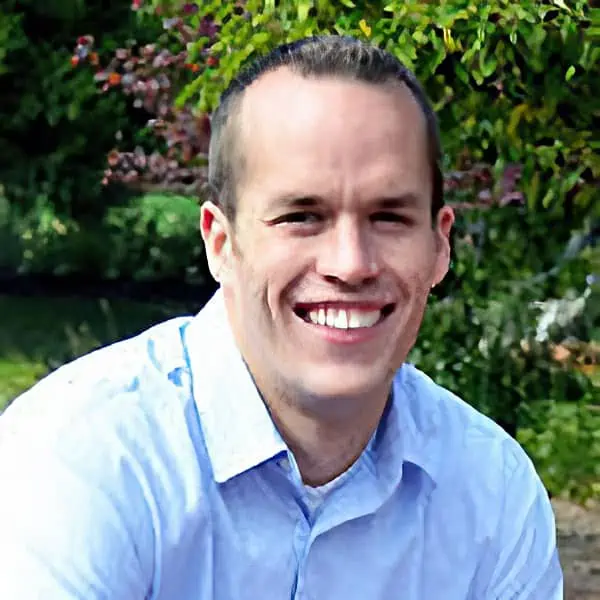 Jeff Perry is a leadership/career coach for engineers, building mindsets, leadership, and career intentions to unlock hidden potential and remove self-imposed roadblocks for career and life. For years, he has had the pleasure of supporting engineers and software pros, from new grads to director level. Having been on the front lines in the technical world, he has been able to map out the necessary skills for becoming a quality leader in the field.
You can connect with Jeff on LinkedIn at https://www.linkedin.com/in/jeffcperry/ or visit his website, https://morethan-engineering.com. Jeff also has a new, FREE, on-demand training course for engineers who are job searching or in job transitions. You can see it at https://engineeringcareeraccelerator.com.
Books Mentioned in This Episode: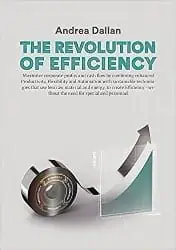 Resources and Links Mentioned in This Session Include:
Dallan Spa
Connect with Andrea Dallan on LinkedIn
This Episode Is Brought to You by Washington State University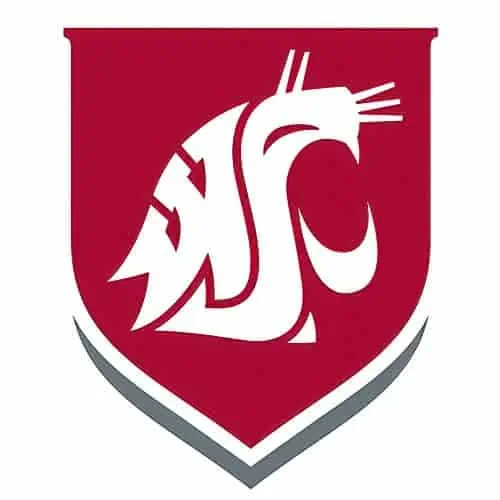 Washington State University's Engineering and Technology Management master's degree program is a perfect balance of technical and managerial education that helps prepare practicing engineers for managing projects, people, and organizational systems. As one former student noted, "The knowledge that I gained from the ETM Program helped me become a more competent, confident engineer and manager. The program greatly impacted my career and has been a key element in my continued success." Learn more about the Engineering Management profession at etm.wsu.edu or [email protected]. Take charge of your career and reach out today.
We would love to hear any questions you might have or stories you might share on the things you do to increase efficiency in your engineering business.
Please leave your comments, feedback, or questions in the section below.
To your success,
Jeff Perry, MBA
Host of The Engineering Career Coach Podcast