This is a guest blog by

Trilby Lawless, 

BigTime

 Software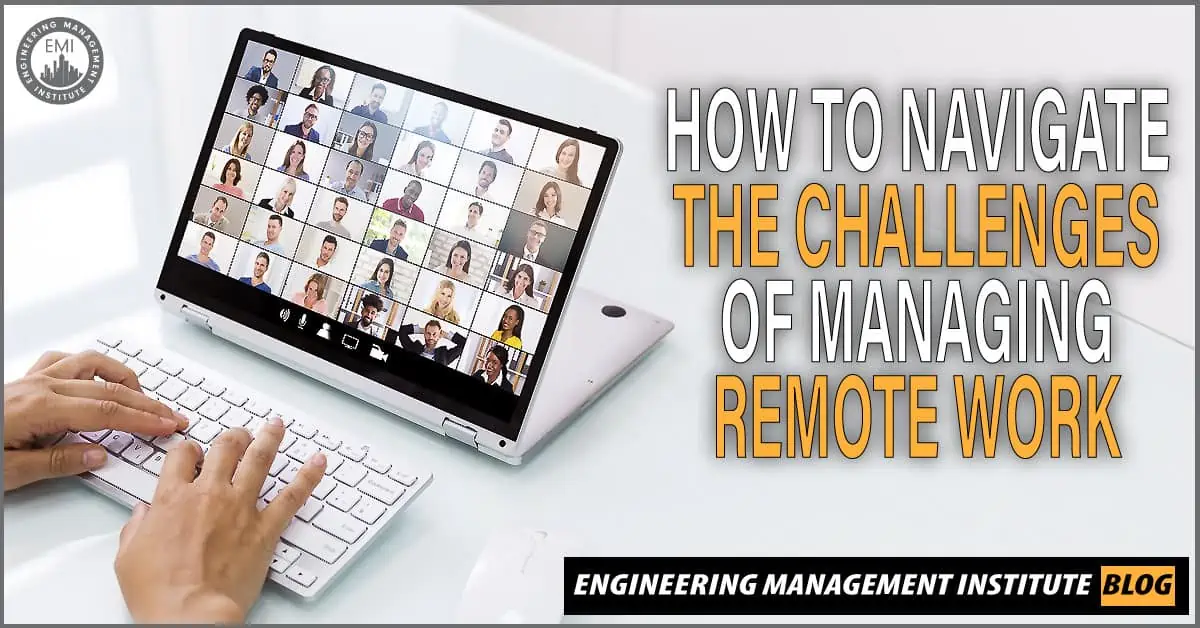 Over the last 10 years, remote work has grown in popularity by 91%. Even though the current pandemic has given businesses no other option but to move to remote work, many have seen it as a silver lining. The benefits for employees are clear: flexible work structures, improvement to work-life balance, job satisfaction, and productivity.   
But as leaders and managers, you may think: It's great for individuals, but how do I make it great for the business? 
After all, you need to keep goals and projects moving forward, but managing teams and your firm's operations simply looks different outside of the office. A new set of challenges can arise.  
The good news is that with the right tools in place, it is now easier than ever to make this happen and to make it happen efficiently. In this post, we'll explore the three most common challenges of managing a remote or hybrid office for engineering firms, and the strategies you need to navigate them successfully.  
The goal is to have a new management outlook for remote work, so your firm can find its groove outside of the office and empower your team to be productive and grow.  
Let's get into it.  
Challenge 1: Lacking an Operational Process That Fosters Communication and Insight Into Progress and Staff Utilization
It can feel more difficult to keep everyone in sync when dispersed, especially if everyone is working individually to manually track time, expenses, and project progress in Excel. To prevent team members from getting siloed and projects going off track, it's important that everyone follows a uniform process. This is where cloud-based collaboration tools are key. 
Professional services automation software (PSA) takes the necessary operational steps of running your business and keeping staffers in sync, and even streamlines it for you — time and expense tracking, project management, sending invoices, etc. Once everyone is using the same software to keep track of their progress, the real benefits kick in. You can replace the random ad-hoc check-ins for a cadence of systemic reviews. Real-time insights into work in progress (WIP) and staff utilization allow you to hold everyone accountable and make communication more transparent.  
From there, you can use the resource management features to assign staffers to the hours and tasks that are expected of them. Providing this clear direction will eliminate unnecessary overtime or lack of performance. Even from a distance, you can ensure every moving part of a project is going forward.  
Challenge 2: Reviewing Invoices and Receiving Payments Is Slowed Down Further When We Aren't in the Office
How fast you get paid comes down to two things: how quickly you can send the invoice, and how easy it is to pay it. PSA software does the heavy lifting for you and removes the bottlenecks of being dependent on hardcopies or numerous email attachments before an invoice is sent. Within the software, you're able to create invoice templates and then automate the calculation of hours, billing rates, and expenses in a few clicks. From there, you can send them for review, and make any necessary changes before pressing send.  
On the payment side, accepting physical checks causes many delays, even in the office, and it's magnified when working remotely. Someone has to be available to receive them at the office, and without a scanner, they'll have to make an additional trip to the bank to deposit them. Accepting online payments eliminates these hurdles for both you and your clients and expedites the process.  
Challenge 3: It's Difficult to Keep Morale High When Lacking Face-To-Face Company Culture
Culture is part of any office environment and something you've probably worked very hard at promoting in a manager role. It's important for recruiting and retaining talent, and it matters whether the talent works in the office or remotely. To accommodate a remote or hybrid workforce, your culture and values should stay the same, but you need to incorporate new tactics. 

One of the things our office has done is to encourage face-time with our team. Every morning, we join a video call to have coffee, just like we would when getting settled into a day at the office. We talk about life and work, and we find that this helps encourage everyone to start the day productively.  
Another thing our culture thrives on is a healthy dose of competition to spark enthusiasm. We set up a Kudos Slack channel for employees to give a shout-out to someone who goes above and beyond to help a teammate or client. Everyone who receives a shout-out is entered for a chance to spin the virtual prize wheel that week during our virtual happy hour.  
Sometimes it's the little things, you know?  
While this post just covered the top three challenges we regularly see our engineering clients face as they look to improve their remote management style, there are many other best practices to share. For more, please check out the Professional Services Guide to Remote Firm Management that I put together. Inside this guide, I go further into strategies for effective management, more ideas for promoting culture, and a how-to guide for establishing remote work policies.  
If you'd like to learn more about BigTime and our PSA solution, visit our website or get in touch with a member of our team here.  
About Trilby Lawless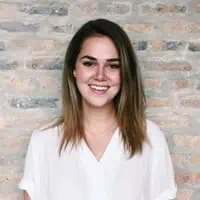 Trilby Lawless is a Content Marketer, who produces webinars, blogs and strategy guides centered around the professional services industry. As the Digital Content Manager of BigTime Software, the leading Professional Services Automation Software, Trilby is invested in conversations around improving the efficiency and growth of services organizations. BigTime was recently recognized on Inc. 5000's annual list of America's Fastest-Growing Companies and G2's Top 100 Software Companies list.
We would love to hear any questions you might have or stories you might share about the things you do to manage remote work at your firm. 
Please leave your comments, feedback or questions in the section below.
To your success,
Anthony Fasano, PE, LEED AP
Engineering Management Institute
Author of Engineer Your Own Success