Podcast: Play in new window | Download | Embed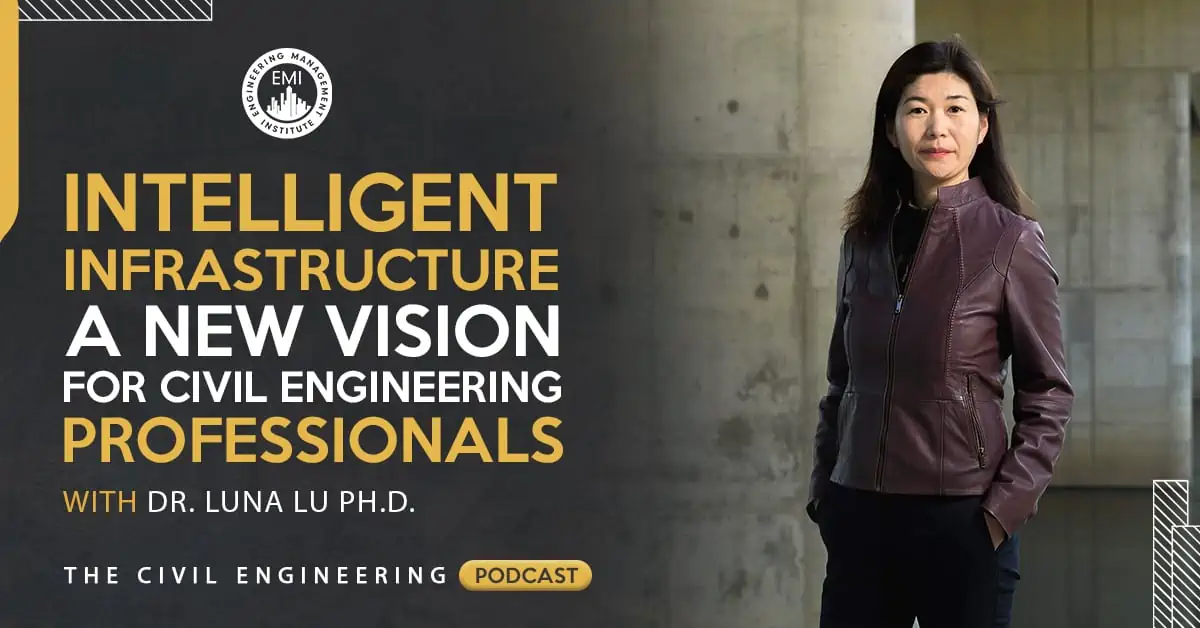 In this episode, I talk to Dr. Luna Lu Ph.D., the ACPA Professor and Director of the Center for Intelligent Infrastructure at Purdue University, about intelligent infrastructure and how it can benefit civil engineers and the community.
Engineering Quotes:


Here Are Some of the Questions I Ask Dr. Luna Lu Ph.D.:
Can you please provide us with an update on the condition of the U.S. infrastructure from your perspective?

Please tell us more about the discovery of functional nanomaterials with tunable properties for energy harvesting and infrastructure sensing applications, and what intelligent infrastructure is?

How would you say one can achieve intelligence?

What is the overall goal you would like to achieve with the research on sensors that could speed up construction schedules?

In your article in The Exponent called "

Building the way to a smart future," i

t mentions that

smart infrastructure aims to create roadways and bridges that can communicate with cars and collect data. How will that work?

Can you share with our listeners some of the other exciting projects you are currently working on?
Here Are Some Key Points Discussed in This Episode About Intelligent Infrastructure:
[Read more…] about TCEP 172: Intelligent Infrastructure: A New Vision for Civil Engineering Professionals