Podcast: Play in new window | Download | Embed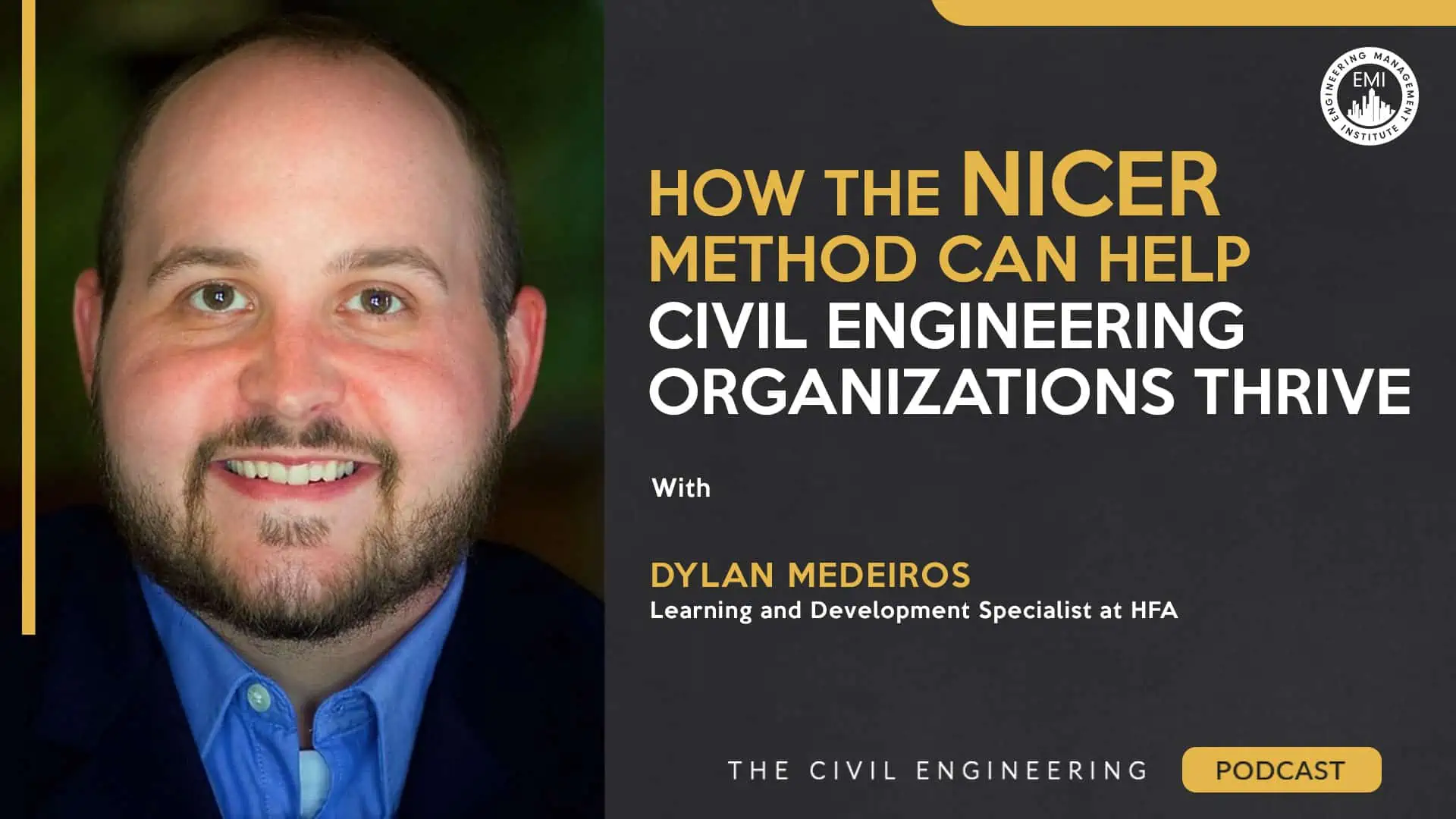 In this episode, I talk with Dylan Medeiros, a learning and development specialist at HFA, about the intriguing origin story of the NICER method. Dylan breaks down the method's steps and explains how it can benefit both civil engineering individuals and organizations. We also talk about the future of learning and development in the engineering field.
***The video version of this episode can be viewed here.***
Engineering Quotes:


Here Are Some of the Questions I Ask Dylan:
What are the foremost challenges faced by civil engineers and AEC professionals in terms of ongoing learning and development within the industry today?
How can you effectively communicate the value of a company's learning and development program, which not only enhances your professional skills but also benefits your personal life, including skills like communication, listening, productivity, and time management?
How do companies attract, retain, and develop employees by offering robust learning and development programs that foster loyalty among their workforces?
Could you explain how the NICER method for talent development can benefit civil engineers or AEC professionals?
How can managers ask employees about their needs and succession planning while making sure the learning and development program is valuable enough to motivate them to invest billable hours?
How does offering freely accessible content help establish credibility and build trust with potential clients, leading them to reach out for assistance with their learning and development needs?
Having explored the aspects of needs, incentive, and credibility in the NICER method, what component should we turn our attention to next?
Could you explain the meaning of the "R" in the NICER method?
Can you provide an example or discuss how an individual professional can apply the NICER method to develop their skills and advance in their career?