Podcast: Play in new window | Download | Embed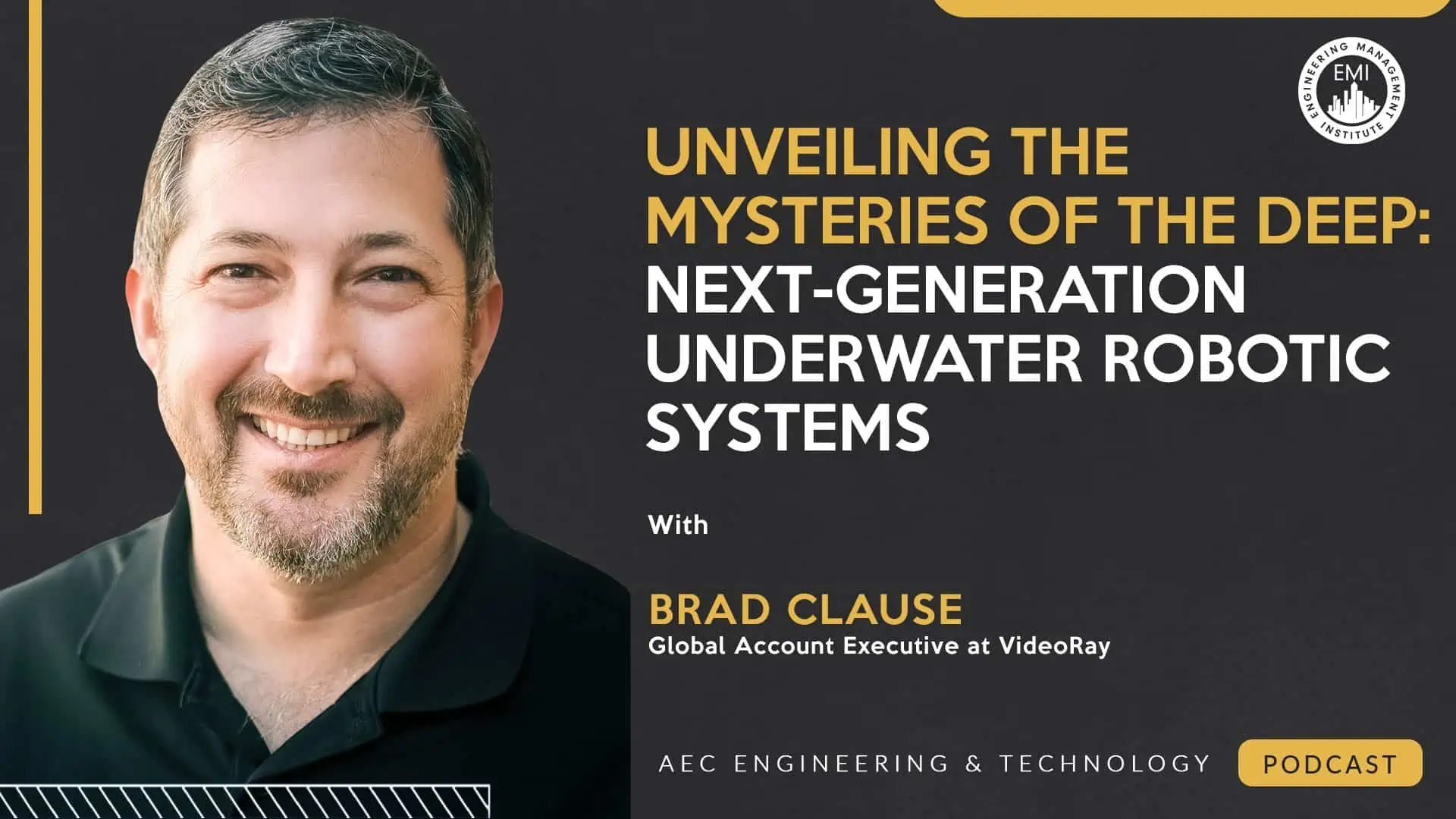 In this episode, I talk with Brad Clause, global account executive at VideoRay, about the innovations behind VideoRay's Mission Specialist Underwater Robotic Systems, their unique features, and their adaptability. We also explore their applications, partnerships, and exciting future developments.
***The video version of this episode can be viewed here.***
Engineering Quotes:


Here Are Some of the Questions I Ask Brad:
Can you discuss VideoRay's mission specialist, and underwater robotic systems and how they have redefined the inspection class category?
What is a high-level example of a project where a customer utilized one of your products?
How do the power and maneuverability of these robots contribute to their effectiveness in navigating challenging environments?
When it comes to mission planning, is it more of a desk-based activity before heading into the field with the robot, or does it involve a combination of office and on-site work?
How do these robots operate at significant depths for extended periods, and what factors contribute to their ability to do so?
What kind of mission would require the vehicles to stay underwater for an extended period?
Can you provide examples of organizations that offer accessories to enhance the vehicles for specific use cases, expanding their functionality?
How has the technology benefited the U.S. Navy as one of your clients?
Can you discuss the advantages of deploying robots in hazardous situations instead of humans?
How has your experience been integrating VideoRay's systems with AEC workflows, and could you offer insights into the types of projects they are involved in?
What are some other commonly encountered built-world assets where the application of underwater vehicles and technology could be beneficial?
Can you provide insights into the organization and share what they are incorporating into the realm of video?
What new things are you expecting in the future for underwater vehicles, and how do you think these changes will affect your customers, especially those in the AEC sector?
Here Are Some Key Points Discussed in This Episode About Next-Generation Underwater Robotic Systems:
[Read more…] about AECT 032: Unveiling the Mysteries of the Deep: Next-Generation Underwater Robotic Systems