This is a guest post by Tiffani Teachey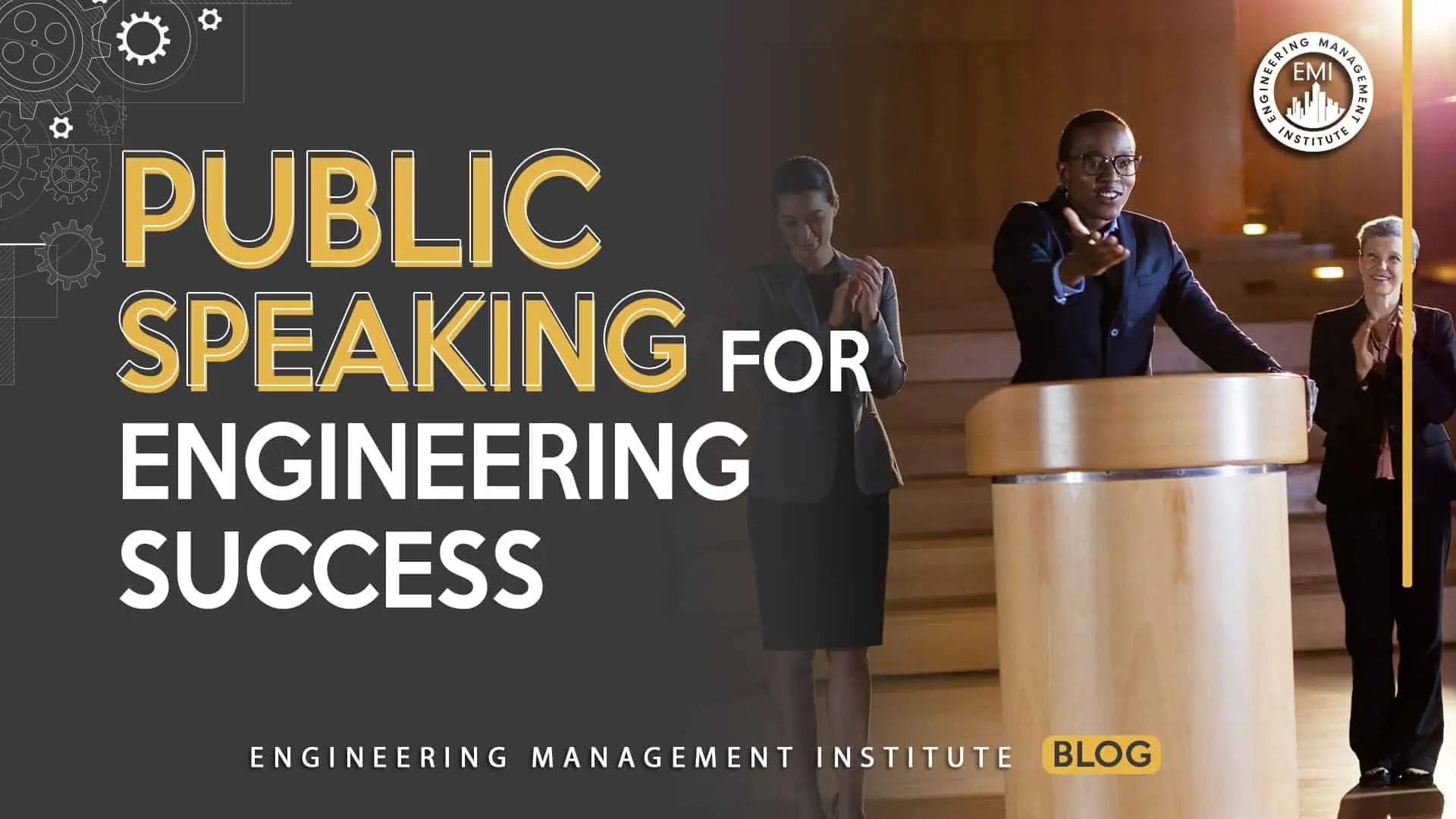 "Words mean more than what is set down on paper. It takes the human voice to infuse them with deeper meaning." ~ Maya Angelou
I'm excited to share insights on communication and public speaking tailored specifically for engineers. As a Senior Mechanical Engineer and a Distinguished Toastmaster with experience as an International TEDx speaker with the University of South Africa, I understand the importance of bridging the gap between technical expertise and the art of conveying ideas effectively. Let's delve into three key points that can help engineers like us master the art of communication.
Embrace Your Engineering Expertise
One of the unique advantages we engineers have is our deep technical knowledge. However, this expertise can sometimes be our Achilles' heel when trying to communicate with non-technical audiences. Embrace your engineering background and use it to your advantage. Simplify complex concepts by breaking them down into digestible chunks. Connect your technical insights to real-world applications to make your message more relatable. Whether it's discussing the intricacies of a machine's design or explaining the benefits of a sustainable engineering solution, leverage your expertise to engage and educate effectively.
Learn from Toastmasters
As a Distinguished Toastmaster, I've undergone training in the art of public speaking and leadership. Keep the Toastmasters spirit alive in your professional life. Refine your speaking skills, practice impromptu speaking, and enhance your ability to organize and deliver engaging speeches. Furthermore, consider taking leadership roles within your Toastmasters club to strengthen your facilitation and team-building skills, which are invaluable in both engineering and public speaking contexts.
Draw Inspiration from TEDx Talks
My experience as an International TEDx speaker has been a remarkable achievement. TEDx talks are known for their ability to captivate audiences worldwide. Study TEDx talks in your area of interest to understand what makes them stand out. Observe how presenters use storytelling, relatable anecdotes, and visual aids to convey complex ideas. Incorporate these techniques into your own presentations to make your engineering topics more compelling and accessible to a broader audience.
In conclusion, as engineers, we have the power to revolutionize the world with our innovative ideas and solutions. However, to truly make a difference, we must also be effective communicators. Embrace your engineering expertise, take on your presentation journey with Toastmasters, and draw inspiration from the world of TEDx talks. By combining your technical knowledge with strong communication skills, you can inspire, educate, and drive positive change.
Now, it's your turn! Take the first step in elevating your communication skills. Join a Toastmasters club, explore more TEDx talks, and start sharing your engineering insights with the world. Together, we can shape a future where engineers not only build extraordinary things but also inspire and engage the world with their ideas. Please let us know in the comments below any other ways to elevate your communication and presentation skills. We would love to hear from you!
About the Author

Tiffani Teachey is a Sr. Mechanical Engineer, Science, Technology, Engineering, and Math (STEM) advocate, TEDx international speaker, and international best-selling author of the children's book "What Can I Be? STEM Careers from A to Z," the STEM Crew Kids Adventures series, and three empowerment books. She is the host of the Read It Right Radio Show on WDRBmedia. Tiffani is the owner of Thrive Edge Publishing and owner/publishing consultant of Inspired Authors Publishing. She holds a Bachelor of Science degree in Mechanical Engineering as well as a Master of Science degree in Engineering Management, both from The University of North Carolina at Charlotte. She is currently a Leadership Studies Ph.D. student at North Carolina Agricultural and Technical State University.
As an engineer with more than 19 years of experience, Tiffani has a passion for inspiring the next generation to engage in STEM careers. She was born and raised in Winston-Salem, North Carolina, and enjoys traveling and being a youth mentor. For more about Tiffani, visit her website at www.TiffaniTeachey.com. Check out the free STEM gift – 10 STEM Scholarships & Organizations e-book at www.stemistheway.com.
We would love to hear any questions you might have or stories you might share about advancing your public speaking skills. 
Please leave your comments, feedback or questions in the section below.
To your success,
Anthony Fasano, PE, LEED AP
Engineering Management Institute
Author of Engineer Your Own Success