This is a guest blog by Nick Heim, P.E.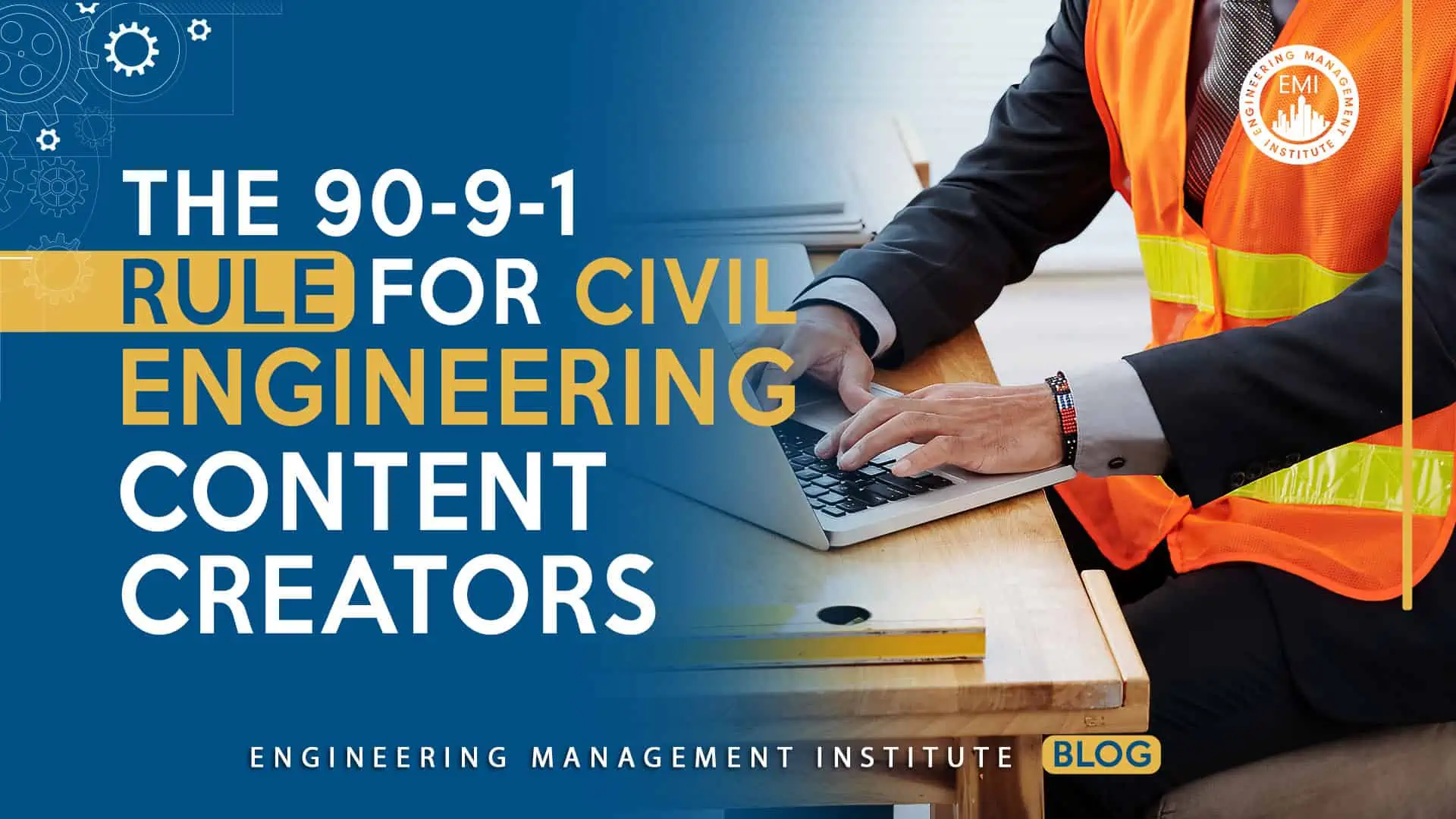 Civil engineers are designers and builders of everything related to infrastructure: roads, bridges, dams, ports, and many others. While our work happens in the physical world, we can greatly benefit from a presence in the digital world, particularly on social media.

Today, I would like to talk about the opportunity that exists for civil engineering content creators, and how you can take advantage of it.
1. What is the 90-9-1 rule?
[Read more…] about The 90-9-1 Rule for Civil Engineering Content Creators