Podcast: Play in new window | Download | Embed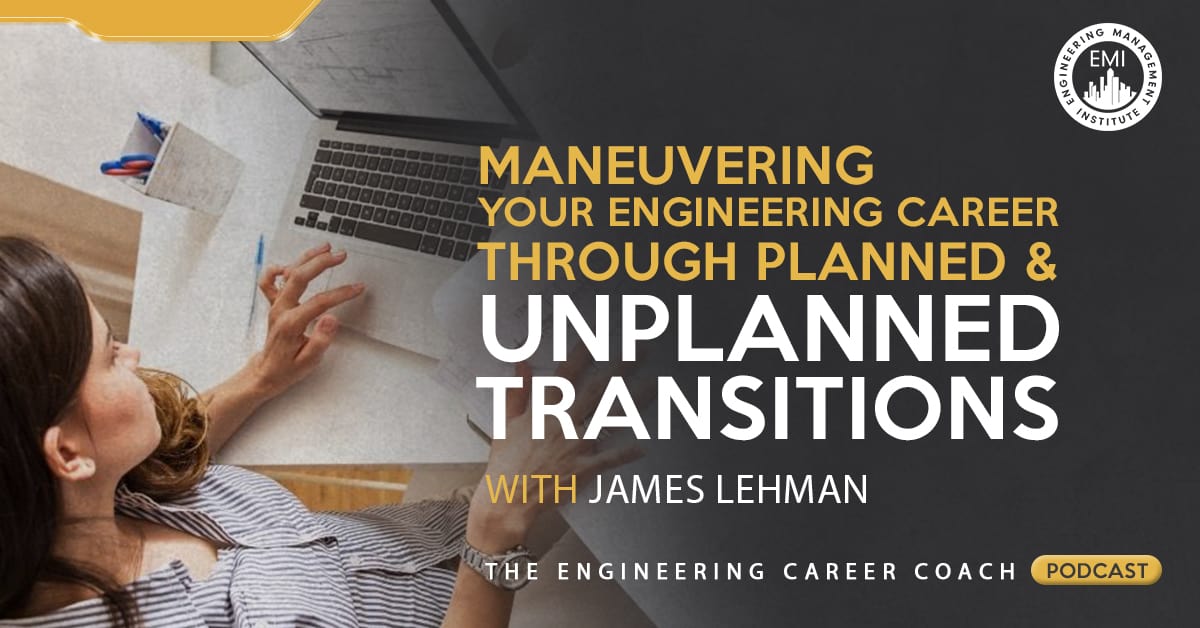 In this session of The Engineering Career Coach Podcast, my partner Chris Knutson interviews author James Lehman who gives some good strategies and advice on career transition.
"Switching from one career to another can be scary, but it also can be a thrilling experience. Look at it as an opportunity to really go after what you want to accomplish in life and make a difference in the world. The key is to take small, conscious steps and prepare yourself for a successful transition." – Jack Canfield, author of Chicken Soup for the Soul series
In the Take Action Today segment of the show, Chris is going to give you a tactic he used that has helped him personally in his transition. James will also share a valuable point that you can exercise to prepare for any career change.
James Lehman is the author of the new book Maneuvering Your Career – 20 Strategies to Prepare You for Voluntary (or Involuntary) Career Transition.  James has either experienced or witnessed just about anything that can happen in the workplace relating to people, and their careers.  He himself has had 20 job transitions, and as a Senior HR Professional, he has spent more than 20 years working in Human Resources.  James also is a Certified Professional Coach, and works with both groups and individuals helping people access their power so they can own their job, and achieve their dreams.
Listen to this session and learn some strategies that will help you if you're transitioning now, thinking about transitioning, or wanting to be prepared if you have an unforeseen transition: [Read more…] about TECC 66: Maneuvering Your Engineering Career Through Planned and Unplanned Transitions – The Engineering Career Coach Podcast