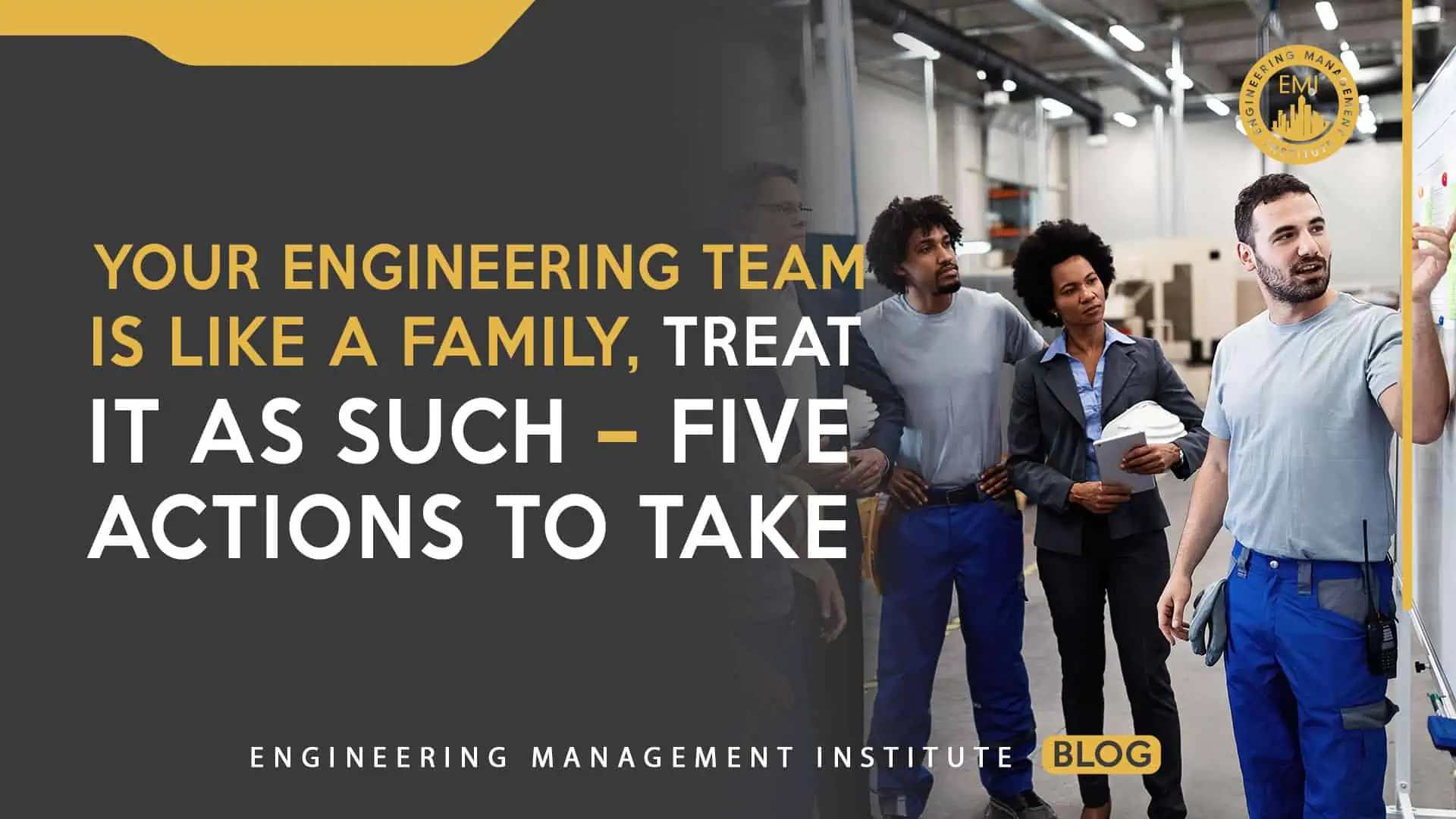 As a father of three kids and a leader at the Engineering Management Institute (EMI), I have seen a number of similarities between raising a happy family and building a strong professional team. I have also done a fair share of athletic coaching, both at the youth and high school levels and these same similarities exist. In all these situations, you have a group of people who share a common bond, and their success is very dependent on the relationships between members, which many people refer to as culture.
In this post, I'd like to share some actions that I have found to be helpful in both raising kids as well as building a strong team at EMI. I believe that many of the engineers we provide coaching and training to can use these same actions in building their project teams, divisions, and companies.
#1 – Learn About Your Team Members
You can't lead people effectively in any walk of life without really knowing them. What are they interested in? What makes them happy? If they could do anything they wanted to today, what would it be? Doing this takes time, but getting to know the people you work with on a deeper level will be rewarding in many ways. At EMI, we created a shared document in which all our team members entered personal information, such as their family members' names and ages, hobbies, favorite foods, and more. Just by reading that sheet, I learned things that I hadn't previously known about people I had been working with for years. Why did we wait so long to do that?
#2 – Engage in Team Building Activities Outside of Work
[Read more…] about Your Engineering Team Is Like a Family, Treat It as Such – Five Actions to Take