Podcast: Play in new window | Download | Embed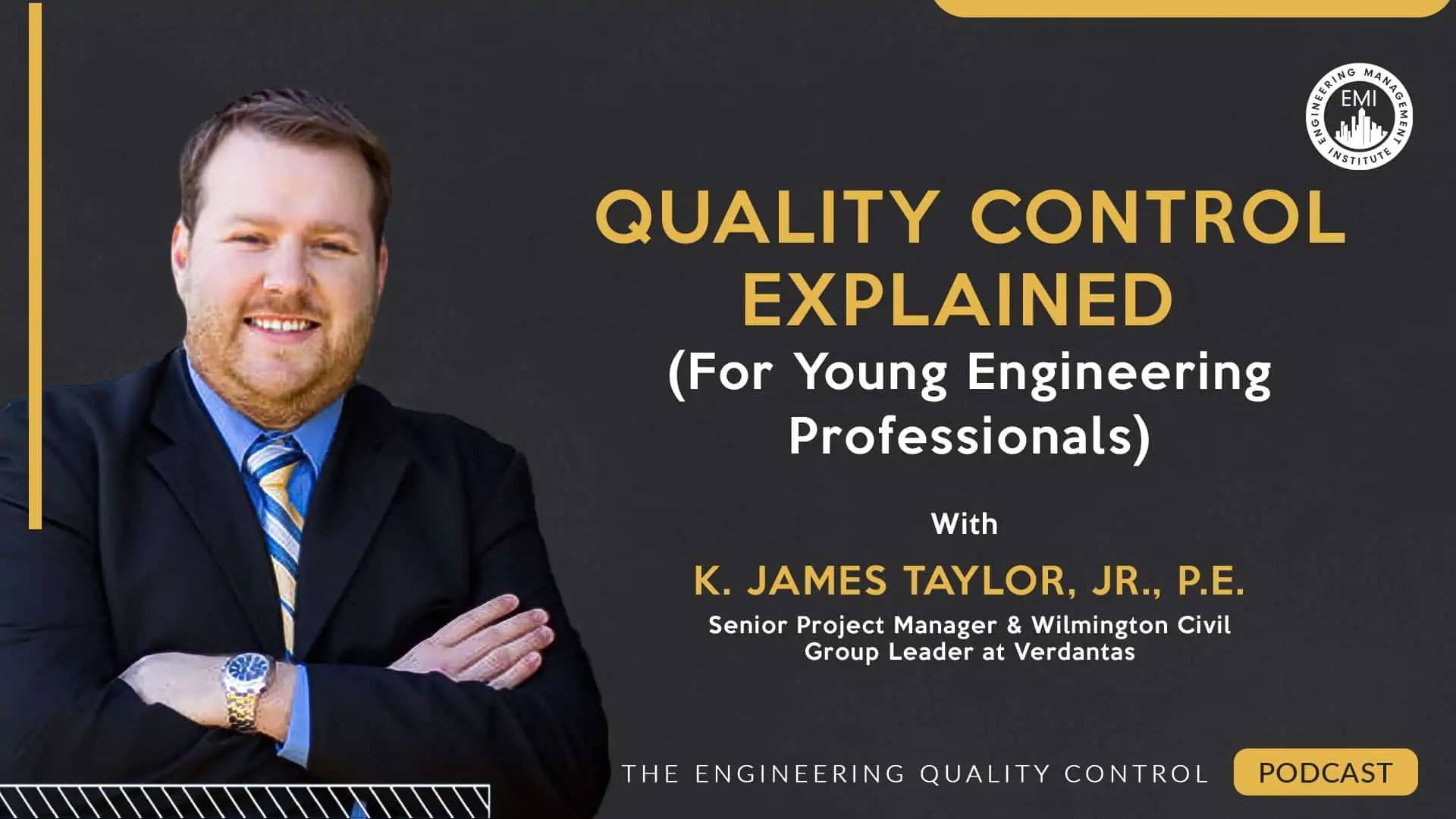 In this episode, we talk to Kenneth James Taylor Jr., PE, a licensed Professional Engineer and a Senior Project Manager/Civil Engineering Group Leader at Verdantas about quality control for young professionals and how engineering managers can ensure their staff uses the correct quality control procedures in their projects.
Engineering Quotes:


Here Are Some of the Questions We Ask Kenneth:
As a young engineering leader, why is quality control important to you in your career?
What is the outlook of a young professional on quality control?
How has your involvement with professional associations helped grow your engineering career?
Verdantas was created as a part of private equity acquisitions and they used a different approach to develop their quality control procedures. Can you tell us more about that and the procedure you use for quality control?
What technology are you using across your team to assist with quality control?
How can engineering managers ensure that young professionals are using the correct quality control procedures in their projects?
What suggestions would you have for someone who would be considering a career similar to yours?
What is the best way to connect with you should someone want to get in touch or learn more about what you are doing in your career?
Here Are Some Key Points Discussed in This Episode About Quality Control For Young Engineering Professionals:
[Read more…] about TEQC 19: Quality Control Explained (For Young Engineering Professionals)