This is a guest blog by Nick Heim, P.E.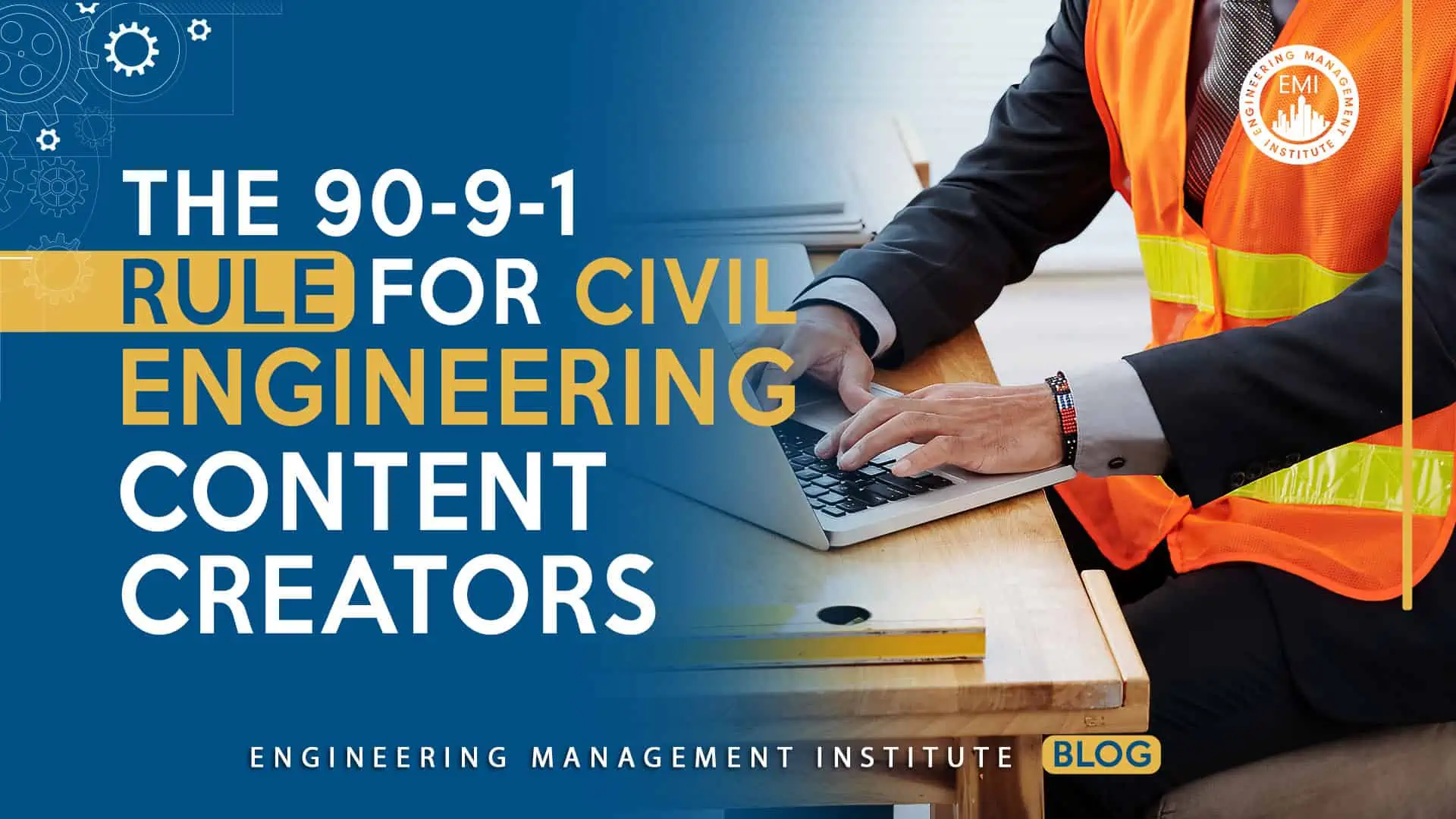 Civil engineers are designers and builders of everything related to infrastructure: roads, bridges, dams, ports, and many others. While our work happens in the physical world, we can greatly benefit from a presence in the digital world, particularly on social media.

Today, I would like to talk about the opportunity that exists for civil engineering content creators, and how you can take advantage of it.
1. What is the 90-9-1 rule?
The 90-9-1 rule states that participation often more or less follows a 90–9–1 rule (Nielson Norman Group):
90% of users are lurkers (i.e., read or observe, but don't contribute).
9% of users contribute from time to time.
1% of users participate a lot and account for most contributions.
Applied to social media platforms like LinkedIn:
90% of users scroll through content.
9% of users engage with content.
1% of users create content.
From my anecdotal experience in AEC social media, civil engineering in particular, the percentage of lurkers is higher, and the number of content creators lower. This creates an opportunity for anyone who wants to share their knowledge and expertise.
2. Why content creation?
Previously, I wrote an article titled "Leveraging Social Media to Boost Your Personal Engineering Brand." After reading it, someone messaged me to ask what the point of social media and content creation was for civil engineers.
The answer will depend on each individual's goals and aspirations, but some reasons could include:
Establishing yourself as an expert in your niche
Business development for your firm
Another source of income (e.g., as a technical writer)
Couple any one individual's motivation for maintaining a presence on social media with the relatively low competition that exists, and you have a great opportunity to get started.
3. Taking advantage of the 90-9-1 rule
If you've read this far and want to establish (or continue to establish) a social media presence, take advantage of the 90-9-1 rule by:
Creating content. By just getting started, regardless of how you feel about the content you publish, your presence is ahead of 99% of your peers.
Engaging with other content creators. You'll be ahead of 90% of others and meet some amazing individuals.
Realizing that it is not too late, and that social media in civil engineering is still in its infancy.
About the Author Nick Heim, P.E.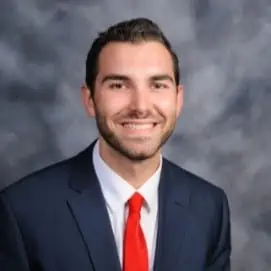 Nick is a field, sales, and VDC engineer at StructureCare, owner of Green House Property Management, and the Civil Engineering Collective Coordinator. Nick's interests lie at the intersection between the built world and technology, and he can be found looking for the ever-changing answer to the question, "How can we do this better?" He can be found on LinkedIn, producing content about use of technologies in his civil engineering career and small business.

We would love to hear any questions you might have or stories you might share about the 90-9-1 rule for civil engineering content creators .
Please leave your comments, feedback or questions in the section below.
To your success,
Anthony Fasano, PE, LEED AP
Engineering Management Institute
Author of Engineer Your Own Success