Podcast: Play in new window | Download | Embed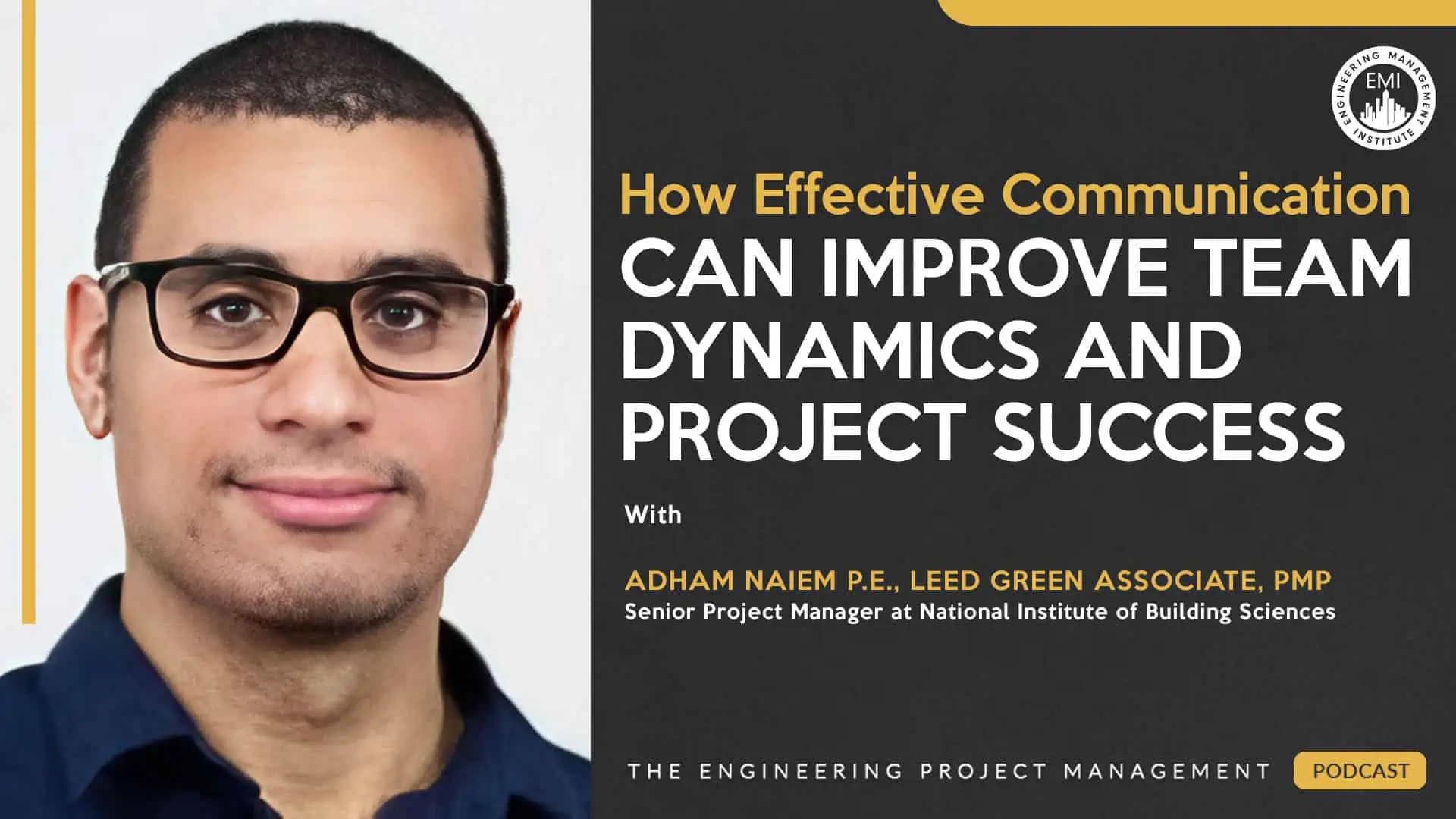 In this episode, I talk with Adham Naiem P.E., LEED Green Associate, PMP, Senior Project Manager at the National Institute of Building Sciences, about the crucial role of team dynamics in achieving successful project outcomes and fostering a sustainable future in the transportation engineering sector.
***The video version of this episode can be viewed here.***
Engineering Quotes:


Here Are Some of the Questions I Ask Adham:
How does your self-awareness as a project manager contribute to building and leading effective teams?
How has effective communication impacted your team's dynamics and project outcomes?
What practical strategies have you used to build and maintain trust among your team members on your projects?
How does emotional intelligence influence leadership and management in a project?
How can you build rapport with team members while maintaining professionalism?
How do you ensure team alignment with project vision and objectives?
What key advice or practices would you recommend to improve as a project manager?
Here Are Some Key Points Discussed in This Episode About How Effective Communication Can Improve Team Dynamics and Project Success:
[Read more…] about TEPM 027: How Effective Communication Can Improve Team Dynamics and Project Success