Podcast: Play in new window | Download | Embed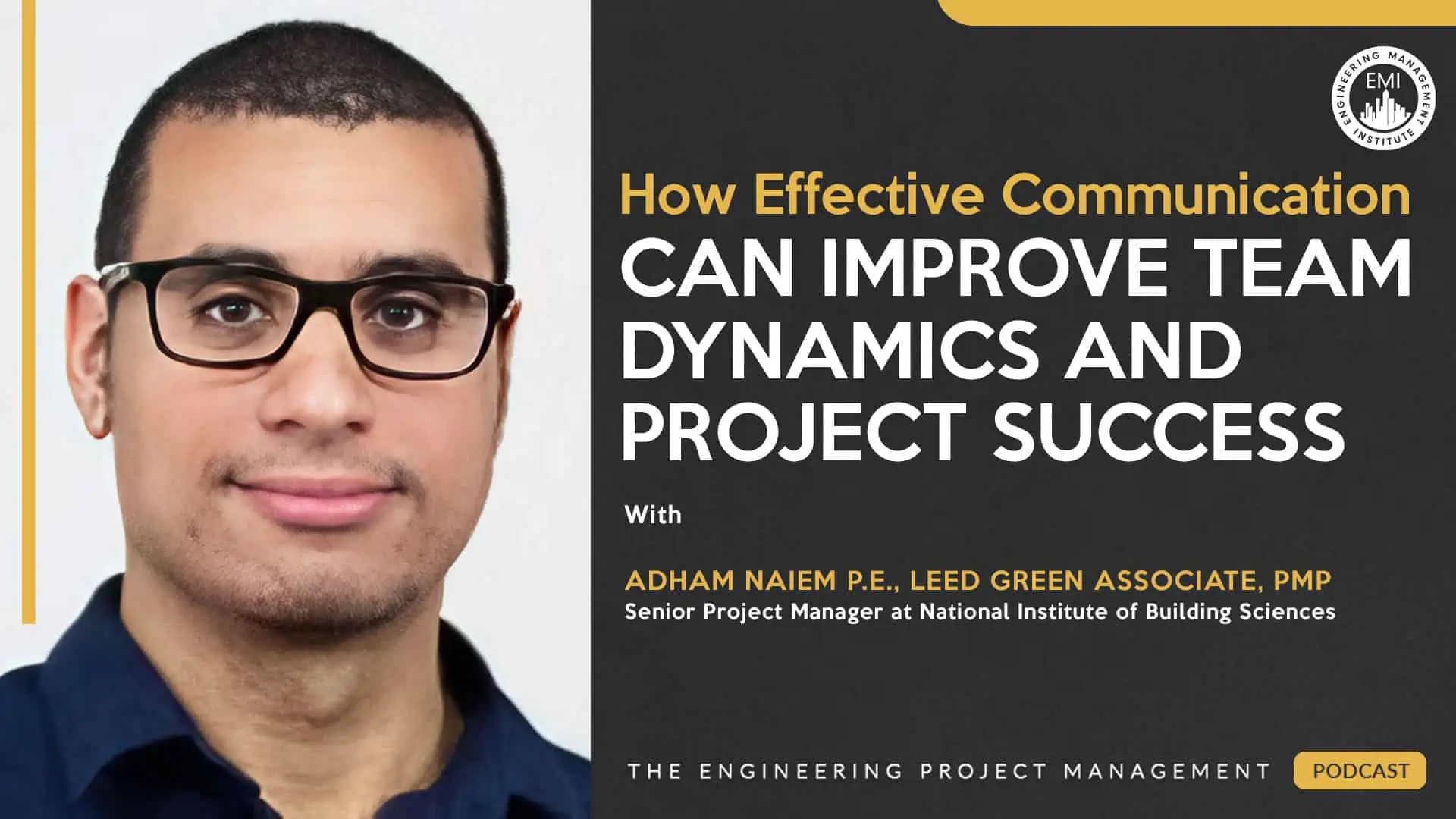 In this episode, I talk with Adham Naiem P.E., LEED Green Associate, PMP, Senior Project Manager at the National Institute of Building Sciences, about the crucial role of team dynamics in achieving successful project outcomes and fostering a sustainable future in the transportation engineering sector.
***The video version of this episode can be viewed here.***
Engineering Quotes:


Here Are Some of the Questions I Ask Adham:
How does your self-awareness as a project manager contribute to building and leading effective teams?
How has effective communication impacted your team's dynamics and project outcomes?
What practical strategies have you used to build and maintain trust among your team members on your projects?
How does emotional intelligence influence leadership and management in a project?
How can you build rapport with team members while maintaining professionalism?
How do you ensure team alignment with project vision and objectives?
What key advice or practices would you recommend to improve as a project manager?
Here Are Some Key Points Discussed in This Episode About How Effective Communication Can Improve Team Dynamics and Project Success:
Understanding your own motivations and personality, and how to observe and process the personalities of others, is essential for leading effective teams. By understanding yourself, you can identify your strengths and weaknesses, and work to develop your leadership skills. By understanding others, you can build trust and rapport, and create a team environment where everyone feels valued and respected.
Effective communication is the single biggest deciding factor in the success of any project, regardless of its scale or complexity. Communicators must adjust their style to the audience and the intended objective to achieve clarity and understanding.
Trust is essential for effective project management. Project managers must understand the motivations of their team members and clients to make sound decisions, lead effectively, and achieve success.
Leaders in the engineering industry are essential for developing and retaining talent. Leaders go beyond evaluating individuals based on tasks and guide them to grow and develop their skills and interests. By fostering leaders, organizations can create a more multifaceted and resilient workforce.
Building rapport with team members while maintaining professionalism requires balance and understanding. By being authentic and genuine, and by creating a safe and supportive environment, project managers can foster trust and collaboration, and lead their teams to success.
Collaboration is essential for aligning IT project teams with the project vision and objectives. Leaders can facilitate collaboration by identifying the project's objective, working backward to identify risks and mitigations, and supporting team members in developing their skills and confidence.
Building effective team dynamics requires observing and learning from your own experiences and the experiences of others. Keeping a list of lessons learned and revisiting them regularly can help you to improve your team-building skills over time. Additionally, paying attention to the needs of your stakeholders and adjusting your communication style accordingly is essential for maintaining support for your projects and your career.
More Details in This Episode…

About Adham Naiem P.E., LEED Green Associate, PMP
Adham Naiem P.E., LEED Green Associate, PMP, is a professional engineer with more than 9 years of transportation engineering and project management experience. He is experienced in planning, acquisition, design, construction, and maintenance of various multidisciplinary infrastructure projects across the transportation engineering sector. As a passionate supporter of practical solutions to aid in the shared vision of a sustainable future, he works on the National Institute of Buildings Science's Multi-Hazard Mitigation group providing support for transportation and utilities. Formerly, Adham was an engineer with FDOT District 4 where he designed and managed various urban and rural transportation improvement projects across 5 counties in Florida. He holds a B.S. in civil engineering from UConn and an M.S. in engineering management from FIU.
About the Host: Matthew Douglas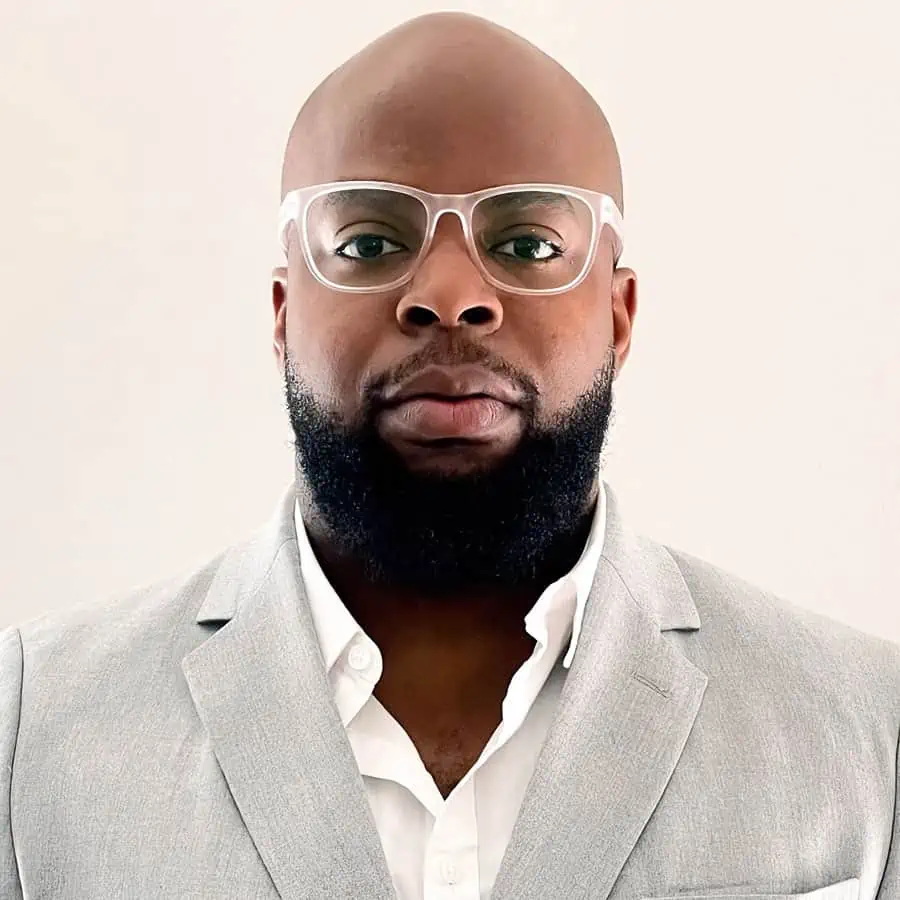 Matthew currently serves as the operations leader for the Engineering Management Institute. As a leader, Matthew's goal is to ensure the efficacy and efficiency of the Learning and Development group. As a civil engineer by trade, Matthew has developed a passion for construction and stormwater management by way of maintenance and rehabilitation services. Matthew has also had experience working for private consulting firms and public agencies and has even held the role of an educator. As such, he loves to lead, build, mentor, and help those in need.
Most recently, during his time working for the public sector, Matthew took on the role of a public works operations manager. There he led quite a few public infrastructure rehabilitation projects and implemented new asset management technologies at a very young age. It is here that the passion for "fixing what's broken" developed. He now uses his talents to lead EMI's Learning and Development – Operational procedures, train engineers, and co-host podcasts.
Sources/References:
National Institute of Building Sciences
Connect with Adham Naiem P.E., LEED Green Associate, PMP, on LinkedIn
This Episode Is Brought to You by PPI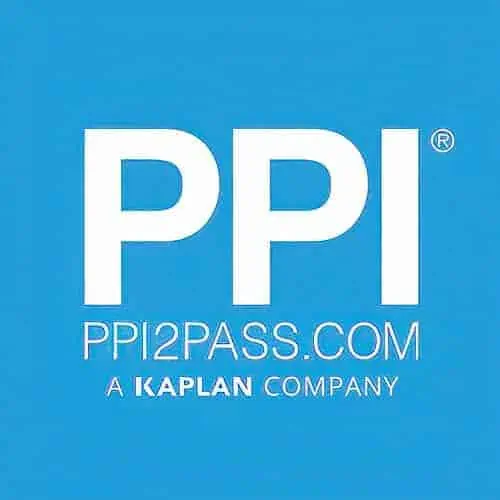 PPI has helped engineers achieve their licensing goals since 1975. Passing the FE and PE exams can open doors to career advancement and new opportunities. Check out PPI's wide range of prep options, including Live Online courses, OnDemand courses, and digital study tools, to help prepare you to pass your licensing exam. Check out PPI today at ppi2pass.com to see all the options available for FE and PE exam prep.
We would love to hear any questions you might have or stories you can share on how effective communication can improve team dynamics and project success.
Please leave your comments, feedback, or questions in the section below.
To your success,
Anthony Fasano, PE, LEED AP
Engineering Management Institute
Author of Engineer Your Own Success