Podcast: Play in new window | Download | Embed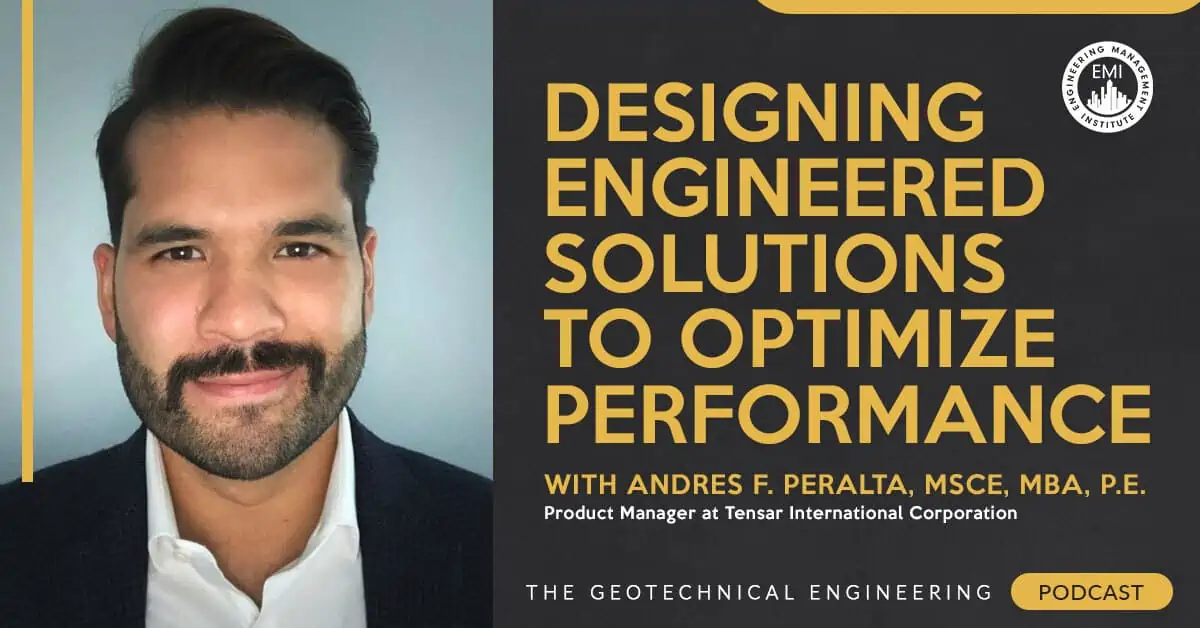 In this episode, we talk to Andres F. Peralta, MSCE, MBA, P.E., product manager at Tensar International Corporation, about a newly enhanced, free, web-based software called Tensar+, which allows engineers, contractors, and owners to design engineered solutions for a variety of applications.
Engineering Quotes:
Here Are Some of the Questions We Ask Andres:
What is Tensar+ and how was it developed?
What makes Tensar+ different from other civil engineering design software out there?
What kind of feedback have you gotten from engineers about the software?
What is the future of Tensar+ and how can it benefit engineers and engineering firms?
What final piece of advice would you like to give to our young engineers out there when dealing with uncertainty in their careers?