Podcast: Play in new window | Download | Embed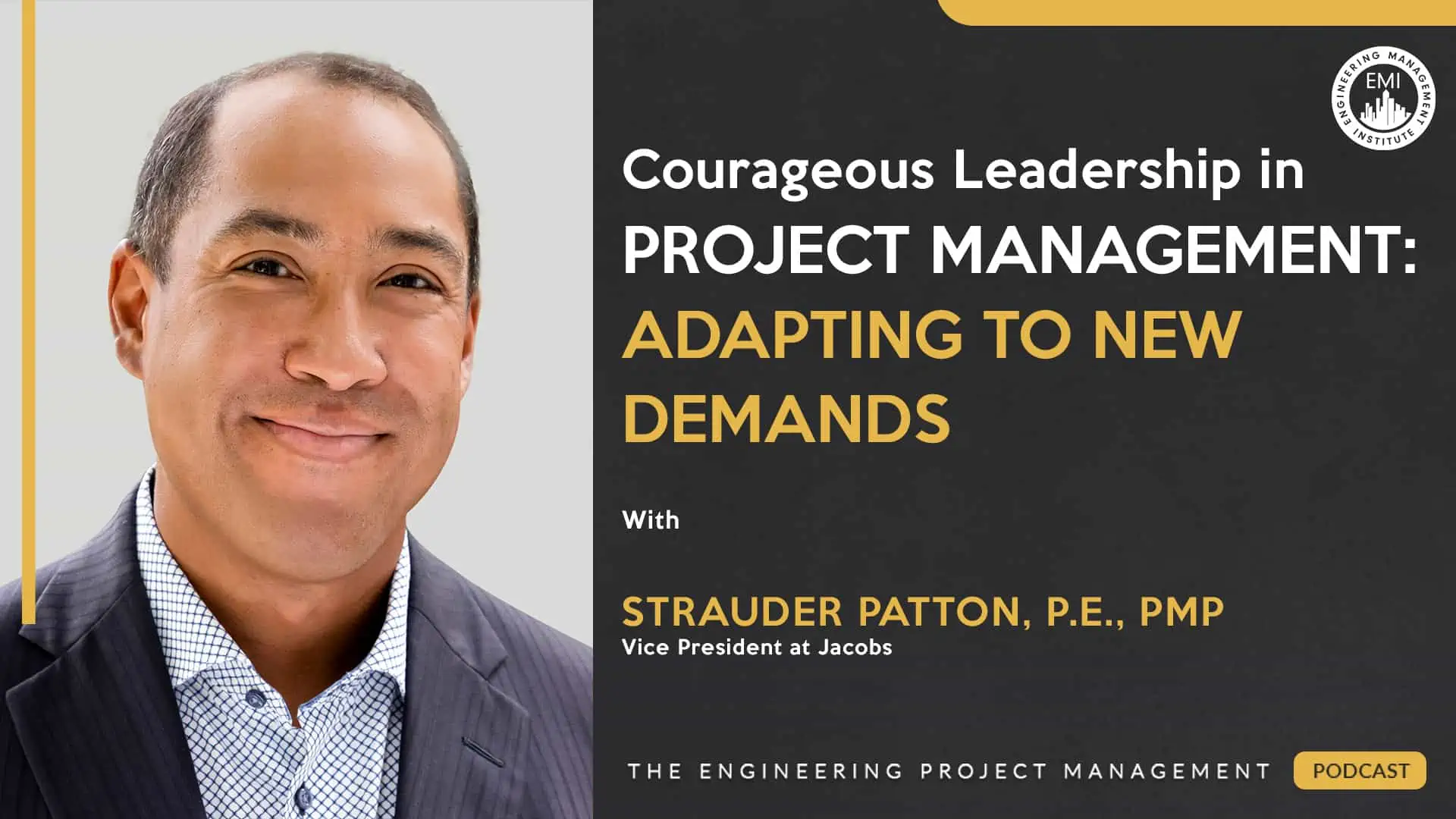 In this episode, I talk to Strauder Patton, P.E., PMP, vice president of People and Places Solutions at Jacobs. We discuss the evolving role of project managers in the industry, including the need for adaptability in the face of new demands. Additionally, we explore the important distinction between management and courageous leadership in project management and why it is critical to understand this difference.
***You can view the video version of this episode here.
Engineering Quotes:


Here Are Some of the Questions I Ask Strauder:
What are some of the areas that you believe project managers will need to adapt to keep pace with the new demands of the industry?
What does mean to you and what are some of the things you do to drive vision and purpose in the teams you manage?
What are the differences between management and leadership and why do you think it is important to understand these differences in project management?
What are some of the necessary leadership traits that project managers need to be successful in their careers?
What are some of the things you do to deliver projects on time and within budget?
Are there any pieces of advice that you would like to provide to project managers out there on how they can continue to improve their skills and knowledge and stay ahead of the curve to deliver successful projects for their organizations and clients?
Here Are Some Key Points Discussed in This Episode About Courageous Leadership in Project Management:
[Read more…] about TEPM 012: Courageous Leadership in Project Management: Adapting to New Demands