Podcast: Play in new window | Download | Embed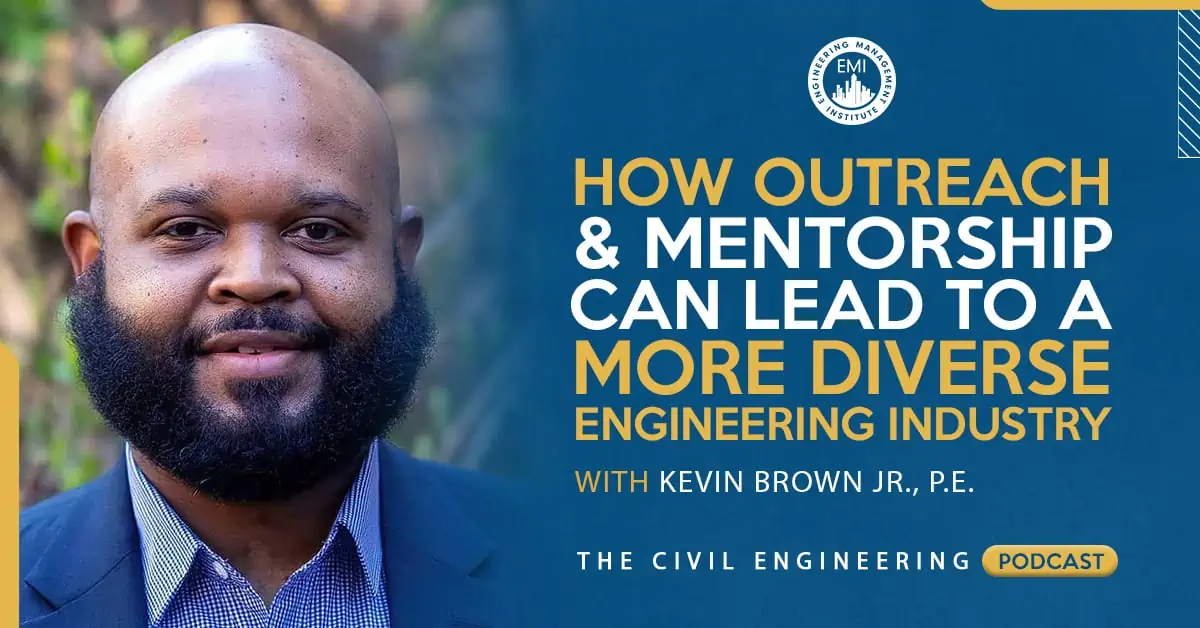 In this episode, I talk to Kevin Brown Jr., P.E., a construction manager at Urban Engineers, about how outreach and mentorship can lead to a more diverse industry. He also discusses some of the challenges faced when connecting with youth in communities, and provides some great advice for engineers who would be interested in serving as a mentor.
Engineering Quotes:
Here Are Some of the Questions I Ask Kevin About Outreach and Mentorship:
What can civil engineers do to prepare themselves for work on construction sites?
Why is it important for engineers to reach out to underrepresented communities?
What are some of the challenges you have faced when connecting with the youth in communities?
Why is the representation of diverse groups important?
What advice would you want to give to someone who would be interested in serving as a mentor?
How can engineers incorporate corporate DEI plans in the workplace?
Here Are Some Key Points Discussed in This Episode About Outreach and Mentorship:

[Read more…] about TCEP 192: How Outreach and Mentorship Can Lead to a More Diverse Engineering Industry