Podcast: Play in new window | Download | Embed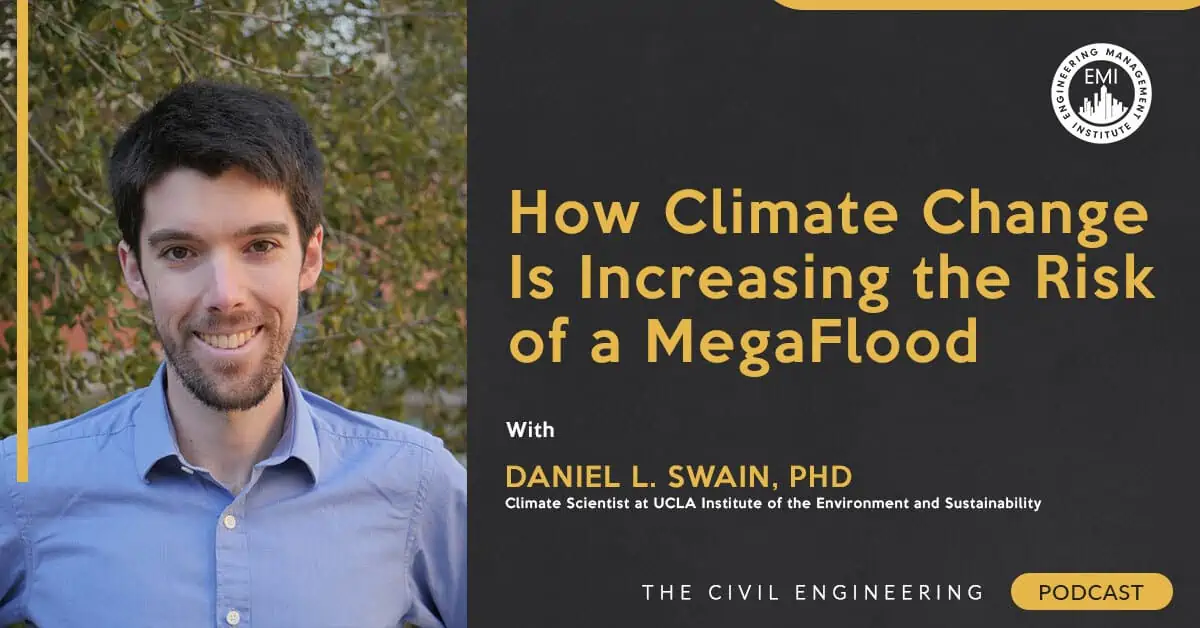 In this episode, I talk to Daniel L. Swain, Ph.D., a climate scientist focused on the dynamics and impacts of extreme events like a megaflood, about climate change, the intersection between extreme weather and climate in applied societal contexts, and how it can affect civil engineers going forward.
Engineering Quotes:

Here Are Some of the Questions I Ask Daniel:
You co-authored an article called "Climate change is increasing the risk of a California megaflood" that contains some in-depth research about the risk of a megaflood in California. Can you briefly explain what the article was about, why engineers should be aware of this, and how it might affect civil engineers going forward?
How do you use a "weather-centric" approach to studying climate change?
Can you explain what you mean by saying many kinds of extreme weather events are increasing in a warming climate and having major impacts on society — but the details are important and blanket statements are inadvisable?
What are some of the implications for infrastructure design and reconstruction that civil engineers need to be aware of?
What can engineering firms and leaders do to prevent critical events and catastrophic failures from happening?
What does a practicing scientist-communicator do, why is this role important, and why does it exist so rarely in academic and scientific contexts?
Here Are Some Key Points Discussed in This Episode About How Climate Change Is Increasing the Risk of a Megaflood:
[Read more…] about TCEP 220: How Climate Change Is Increasing the Risk of a Megaflood