Podcast: Play in new window | Download | Embed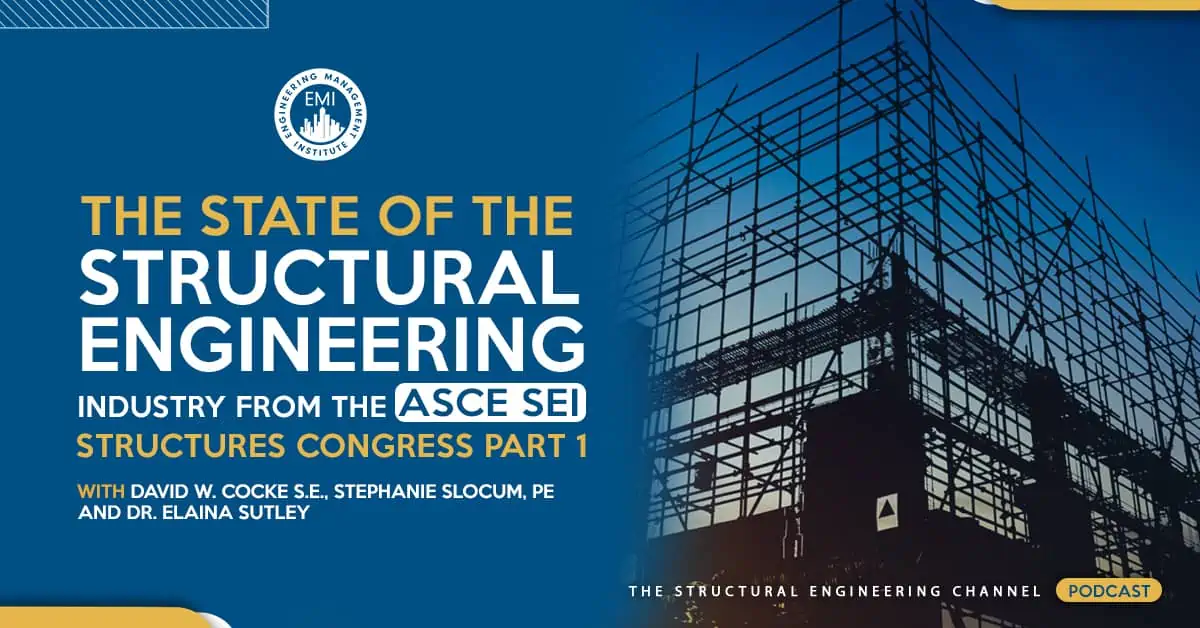 Image by evening_tao on Freepik
In episode 02 of The Structural Engineering Channel podcast, we will be taking you with us back to the ASCE SEI Structures Congress in Orlando where we interviewed some guests on the current state of the structural engineering industry. This is actually one of two episodes from ASCE's Structural Engineering Institute(SEI Structures Congress). The other episode will be published on June, 19 on The Civil Engineering Podcast, in an effort to give the Congress more visibility.
Engineering Quotes:





Here Are Some of the Questions We Ask Our Guests in This Episode:
What are some of the things that excite you about structural engineering?
How do you determine what you need to focus your time and energy on?
Talk about your thoughts on structural engineering being a commodity?
What is it like being a professor and working with students in the real beginnings of their engineering careers?
Do you think it's important for structural engineers to gain practical experience in the field?
Here Are Some of the Key Points Discussed About the Structural Engineering Industry:
[Read more…] about TSEC 02: The State of the Structural Engineering Industry from the ASCE SEI Structures Congress Part 1