Podcast: Play in new window | Download | Embed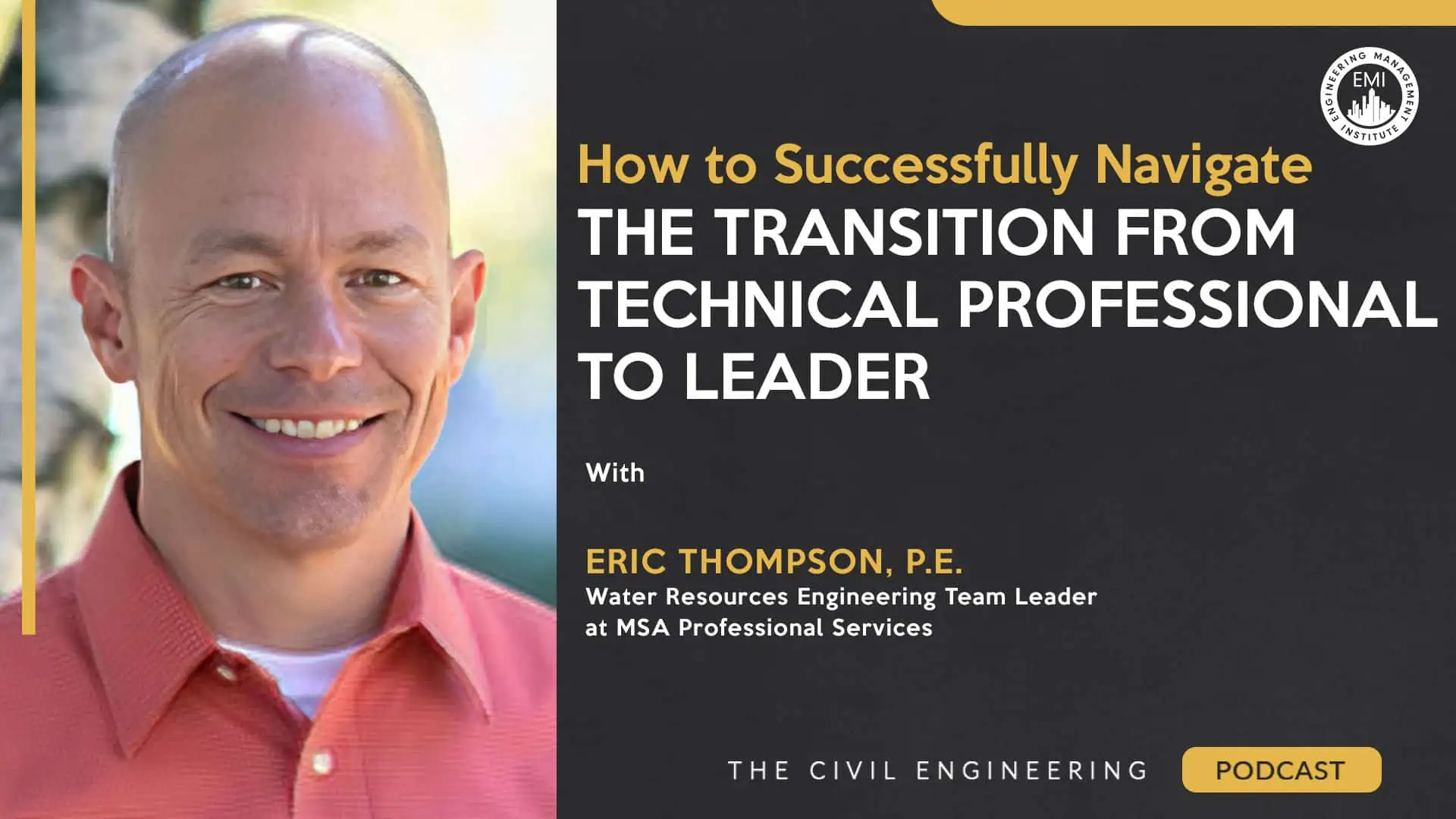 In this episode, I talk with Eric Thompson, P.E., water resources engineering team leader at MSA Professional Services. Eric provides some great advice for engineers who are aspiring to transition from technical professional to leader, especially within the field of water resources engineering.
***The video version of this episode can be viewed here.***
Engineering Quotes:


Here Are Some of the Questions I Ask Eric:
Can you share your journey to becoming the water resources engineering team leader at MSA, and how you made the transition from a technical professional to a leader?
What are the essential skills for a water resource engineer to transition into a leadership role?
What is your role in project management and how do you approach managing projects within your team?
Can you share your experience in team management and how you have cultivated a positive and productive working environment?
Here Are Some Key Points Discussed in This Episode About How to Successfully Navigate the Transition from Technical Professional to Leader:
[Read more…] about TCEP 245: How to Successfully Navigate the Transition from Technical Professional to Leader