Podcast: Play in new window | Download | Embed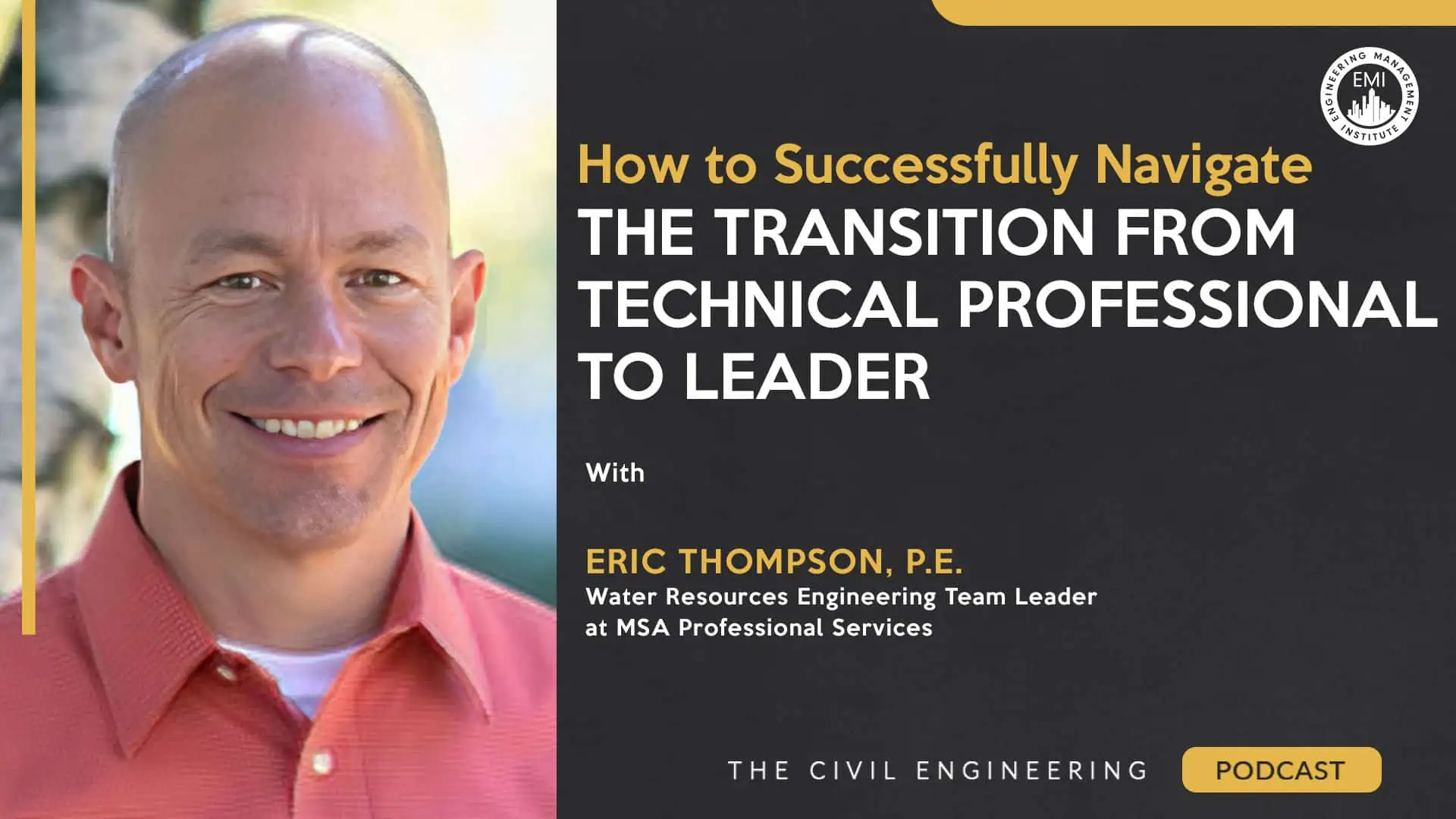 In this episode, I talk with Eric Thompson, P.E., water resources engineering team leader at MSA Professional Services. Eric provides some great advice for engineers who are aspiring to transition from technical professional to leader, especially within the field of water resources engineering.
***The video version of this episode can be viewed here.***
Engineering Quotes:


Here Are Some of the Questions I Ask Eric:
Can you share your journey to becoming the water resources engineering team leader at MSA, and how you made the transition from a technical professional to a leader?
What are the essential skills for a water resource engineer to transition into a leadership role?
What is your role in project management and how do you approach managing projects within your team?
Can you share your experience in team management and how you have cultivated a positive and productive working environment?
Here Are Some Key Points Discussed in This Episode About How to Successfully Navigate the Transition from Technical Professional to Leader:
Transitioning from a technical to a leadership role can be challenging, but it can also be rewarding. You may need to develop new skills and knowledge, build relationships with a wider range of people, and take on more responsibility. You will also make a positive impact on the lives of others and use your skills and knowledge to solve problems and achieve goals.
Effective communication is essential for water resources engineers, especially when working with clients and other professionals from different disciplines. Engineers need to be able to clearly explain their technical concepts in a way that is easy to understand. They also need to be able to listen carefully to the needs of their clients and partners and to build relationships based on trust and respect.
A good project manager does not need to do the work themselves. Instead, they should focus on the big picture, such as communicating with the client, staying on budget and schedule, and ensuring that all the different parts of the project are coming together. By trusting their team to do their work, project managers can free themselves up to manage the project effectively.
A positive and productive work environment is one where team members feel trusted and supported. They are allowed to learn and grow, and they are encouraged to take on new challenges. This can be achieved by team leaders who are willing to let go of control and allow their team members to make mistakes. By creating a safe space for failure, team leaders can help their team members grow and develop into confident and capable professionals.
More Details in This Episode…

About Eric Thompson, P.E.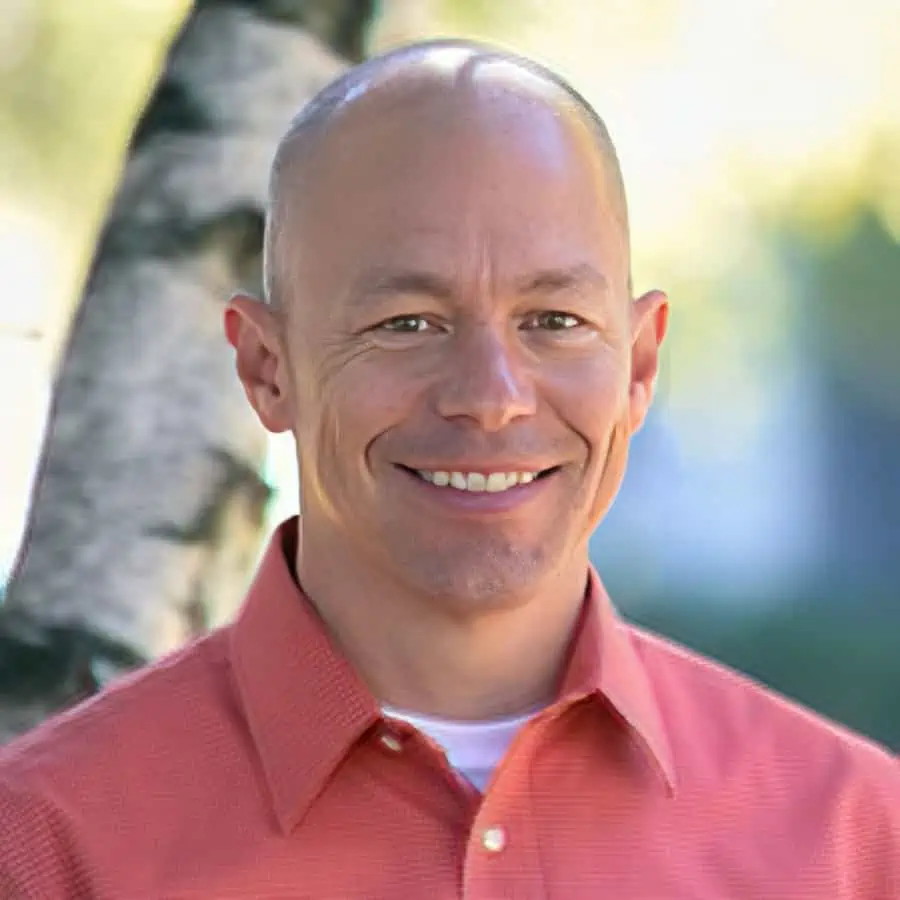 Eric Thompson has over 25 years of experience, specializing in stormwater management including watershed management activities ranging from wetland restoration, aquatic habitat assessments, lake water quality improvement, flood reduction, and development regulation. Eric has been involved in projects throughout the United States, including major project work in Illinois, Iowa, Minnesota, Missouri, and Wisconsin.
He is a registered Professional Engineer in the states of Minnesota, Wisconsin, Iowa, and Illinois. Eric served on the board of the Iowa Floodplain and Stormwater Management Association (IFSMA) from 2014 to 2020. His last position with the board was as IFSMA's Vice Chairperson. Currently, Eric leads the MSA Professional Services Water Resources Specialty team of nine professionals out of their Madison, WI, office. They serve clients in Wisconsin, Iowa, Illinois, and Minnesota.
MSA Professional Services is a multidisciplinary consulting firm serving public and private clients throughout Wisconsin, Minnesota, Iowa, Illinois, and now Georgia and Texas. Their architectural, engineering, funding, planning, and surveying professionals partner with clients in both the public and private sectors. They collaborate with clients to solve their infrastructure challenges and plan strong, healthy, enduring futures for their communities.
As an employee-owned company, MSA has additional value to offer its clients and communities. Every professional in the company thinks like an owner – each of them has a vested interest in the projects they complete, so they're truly committed to their client's success. MSA has built a corporate culture based on sustainability, enduring relationships, highly skilled professionals, and respect for the community and the environment.
Books Mentioned in This Episode:
The 7 Habits of Highly Effective People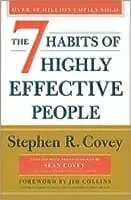 Sources/References:
MSA Professional Services
CAD
Connect with Eric Thompson, P.E., on LinkedIn
This Episode Is Brought to You By:

PPI
PPI has helped engineers achieve their licensing goals since 1975. Passing the FE and PE exams can open doors to career advancement and new opportunities. Check out PPI's wide range of prep options, including Live Online courses, on-demand courses, and digital study tools, to help prepare you to pass your licensing exam. Check out PPI today at ppi2pass.com to see all the options available for FE and PE exam prep.
Simpson Strong-Tie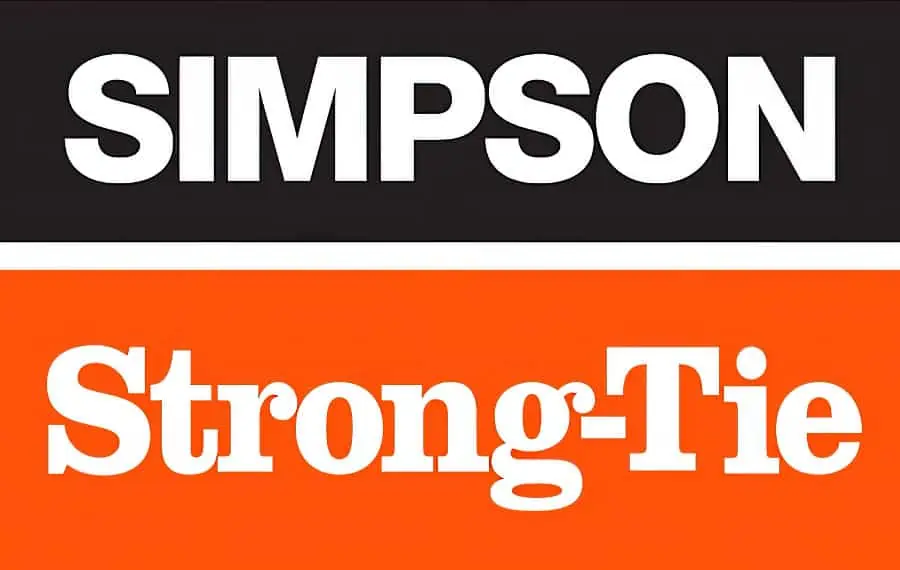 Simpson Strong-Tie is a building-industry leader committed to helping people design and build safer stronger homes, structures, and communities. Our employees are passionate about innovative technology, engineering, and building a better world. We believe true success is achieved together. Come build with us at strongtie.com.
We would love to hear any questions you might have or stories you can share on how you transitioned from a technical professional to leader in your career.
Please leave your comments, feedback, or questions in the section below.
To your success,
Anthony Fasano, P.E., LEED AP
Engineering Management Institute
Author of Engineer Your Own Success