Podcast: Play in new window | Download | Embed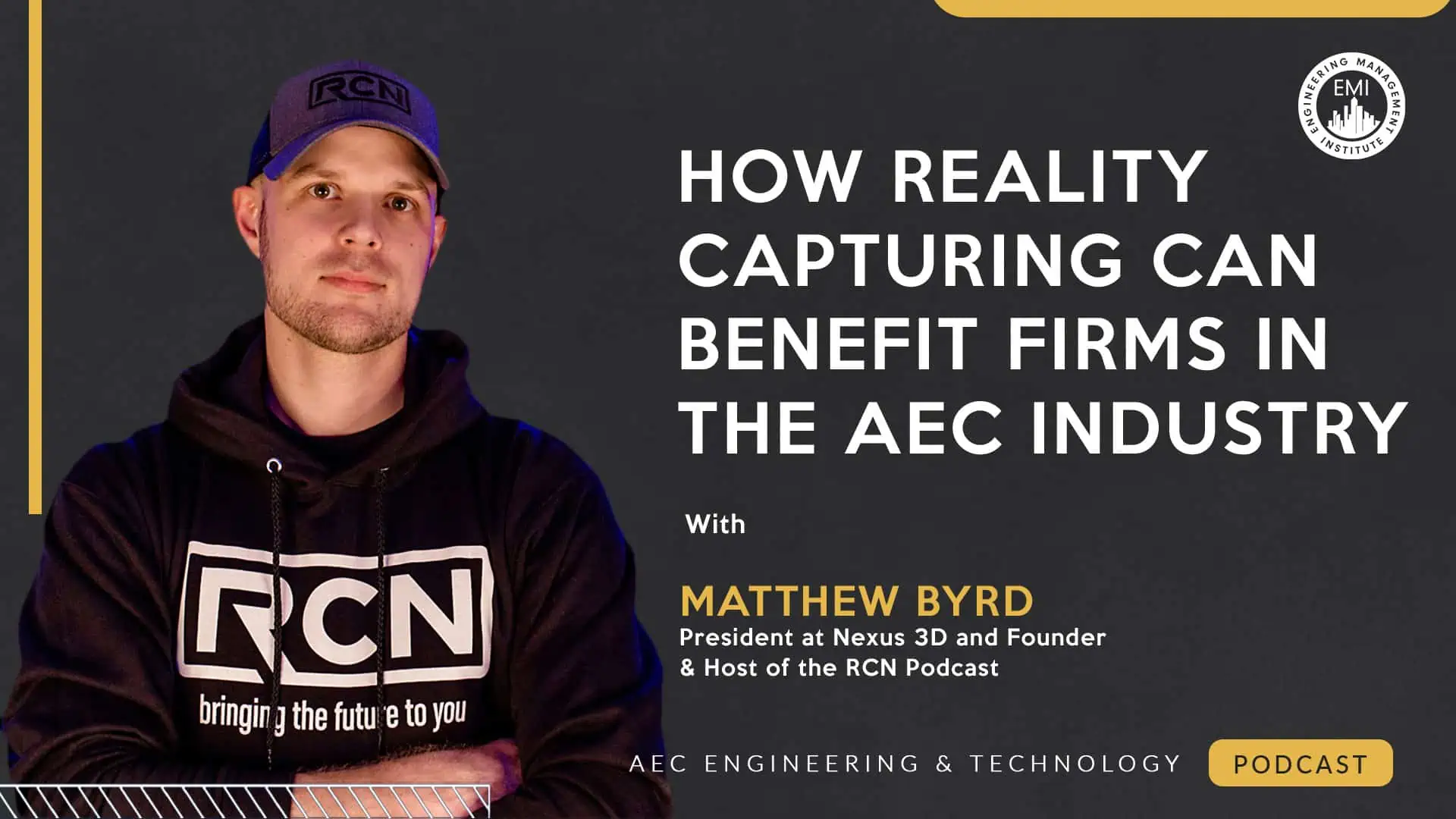 In this episode, I talk to Matthew Byrd, the president and founder of Nexus 3D Consulting, and founder/host of the Reality Capture Network (RCN), about reality capturing and how it can benefit firms in the AEC industry.
Engineering Quotes:


Here Are Some of the Questions I Ask Matthew:
What is the Reality Capture Network and what does it focuses on?
What are some of the benefits of reality capturing?
Who Needs to Use Reality Capture Technologies?
What opportunities does the generation coming into engineering have to be game-changers in the organizations they work for when it comes to implementing reality capture technology?
What are some examples of the types of physical spaces where reality capture shines?
What is the difference between terrestrial laser scanning and unmanned aerial vehicles (UAVs)? How can companies identify which one of these two will fit their needs?
What is a point cloud and what kind of firms could benefit from using it?
Where do you see the model of educating people in reality capture technology going in the AEC?
Do you have any examples of how reality capture technology is creating — and not taking away — opportunities?
Here Are Some Key Points Discussed in This Episode About How Reality Capturing can Benefit Firms in the AEC Industry:
[Read more…] about AECT 010: How Reality Capturing can Benefit Firms in the AEC Industry