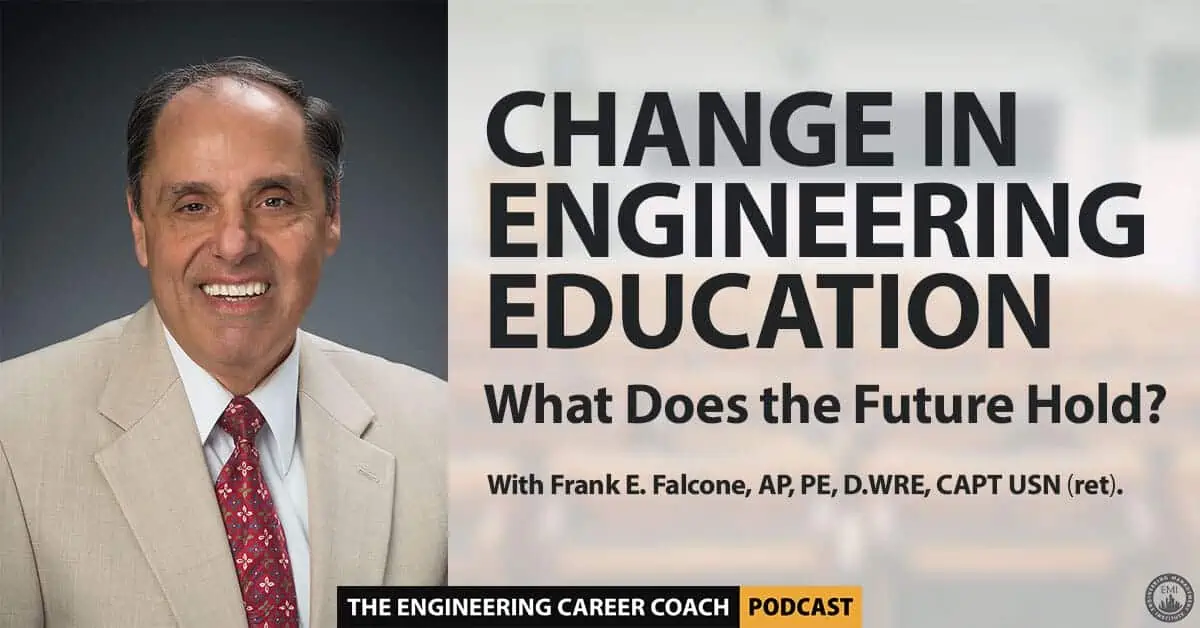 In this episode, I talk to Frank E. Falcone; AP, P.E., D.WRE, CAPT USN (ret)., the Director of Professional Development and Experiential Education in the College of Engineering (CoE) at Villanova University, about engineering education, how it has changed and will change, and how engineering students can focus their career plans and goals for a technologically expanding future.

Here Are the Questions Asked in This Episode:
You wrote a book called "The Career Compass," which is an online textbook required for all students enrolled in the College of Engineering's Career Compass Program at Villanova. Tell us a little bit more about this book and how it evolved to help engineering students.
What would you like to see engineers take away from this program that can help them in their careers moving forward?
How has the engineering profession changed over the past decades?
How should engineering education change to meet the demands of an ever evolving and "globalized" world?
What are some of the typical and/or emerging career paths for newly graduated engineers?
How should engineering students focus their plans and goals for a technologically expanding future?
In your opinion, what do you think is on the horizon for the engineering profession and future engineers?
Do you have any professional development tips, especially for early-career engineers?
Here Are the Key Points Discussed About Engineering Education:
[Read more…] about TECC 258: Change in Engineering Education: What Does the Future Hold?