Podcast: Play in new window | Download | Embed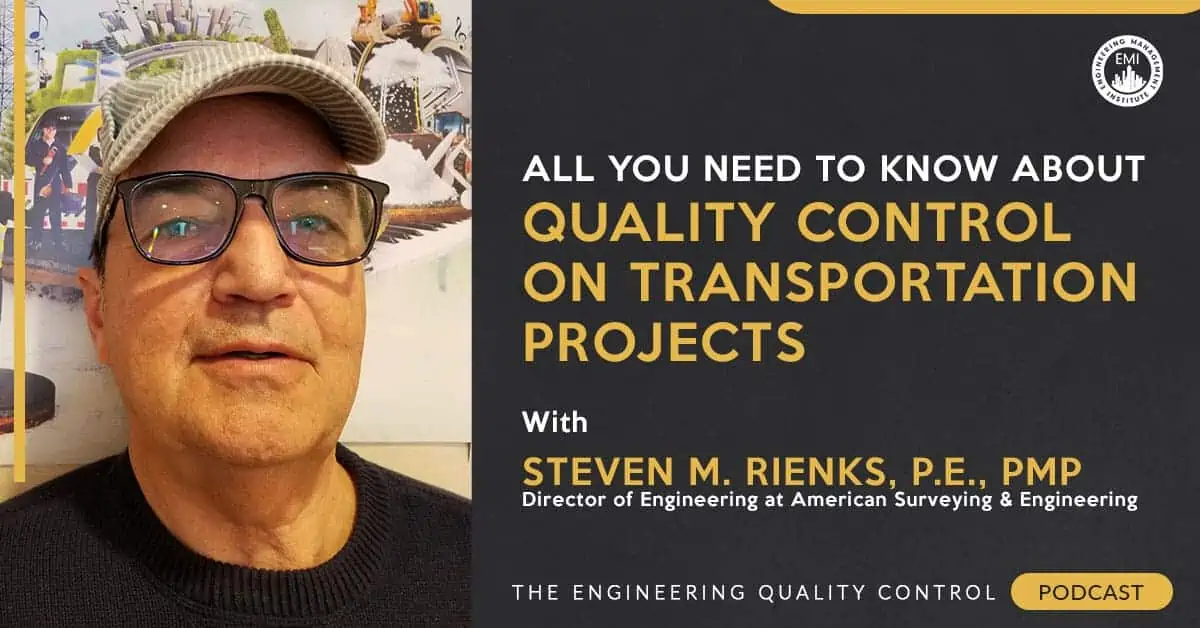 In this episode, we talk to Steven M. Rienks, P.E., PMP, Director of Engineering at American Surveying & Engineering, about quality control on transportation projects and some of the challenges you might have to deal with on large transportation projects.
Engineering Quotes:


Here Are Some of the Questions We Ask Steven:
What do quality control and quality management for engineering documents mean to you?
What challenges have large transportation projects presented as it relates to quality control?
As director of engineering, what systems have you implemented for producing high-quality documents? How have your systems evolved and where do you see things going?
What advice do you have for someone working towards becoming a "director of engineering" for a company?
Here Are Some Key Points Discussed in This Episode About Quality Control on Transportation Projects:
[Read more…] about TEQC 12: All You Need to Know About Quality Control on Transportation Projects