Podcast: Play in new window | Download | Embed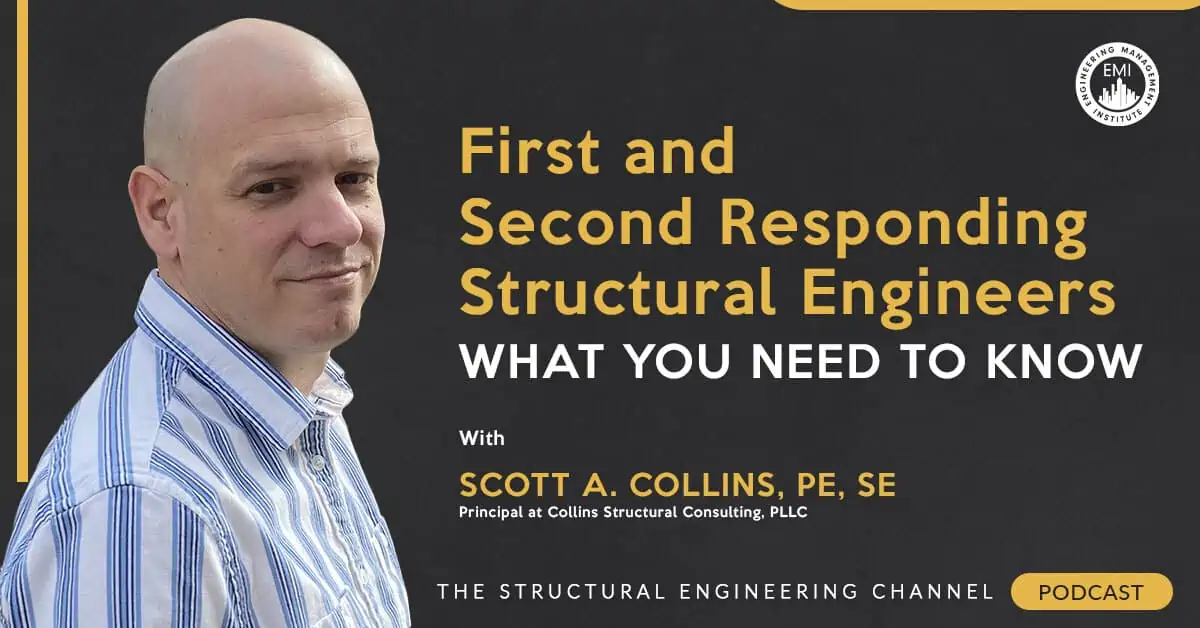 In this episode, we talk to Scott A. Collins, P.E., SE, Principal at Collins Structural Consulting, PLLC, about first- and second-responding structural engineers (STS) and some of the large-scale disaster projects he worked on.
Engineering Quotes:


Here Are Some of the Questions We Ask Scott:
Can you please tell our listeners more about yourself and the work you do?
What does a first- and second-responding structural engineer (STS) do?
Are first- and second-responder engineers sourced?
Can you talk to us about some of the large-scale disaster projects you worked on and what that entailed?
What are your process and mindset when going into natural disaster areas?
What safety procedures do you follow when working on these projects?
Most of your firm's work is to repair damaged structures. Can you briefly talk to us about how you would assess fire-damaged structures when called out as an STS?
When repairing buildings, do you update the entire building to the new codes and regulations or only the parts that are being repaired?
How do you ensure effective team communication when working on projects?
Do you have any advice for engineers when working on large-scale disaster projects?
Here Are Some of the Key Points Discussed About First and Second Responding Structural Engineers: What You Need to Know:
[Read more…] about TSEC 89: First and Second Responding Structural Engineers: What You Need to Know