Podcast: Play in new window | Download | Embed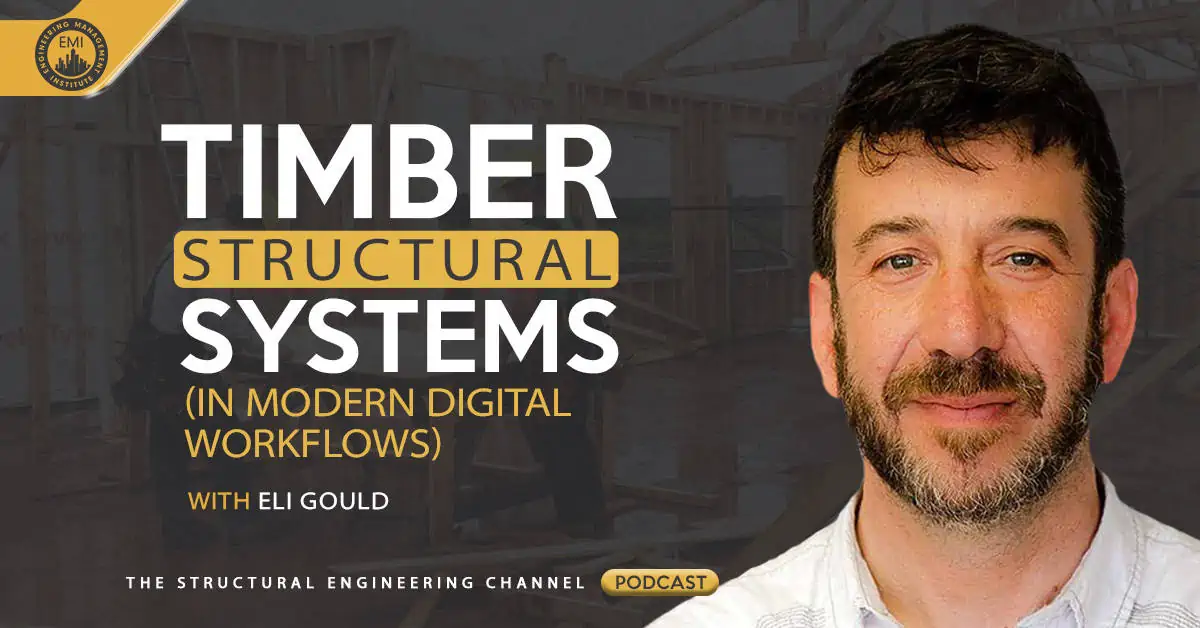 In this episode, we talk to Eli Gould, U.S. Representative at Wood Construction Group, about timber structural systems in modern digital workflows. He talks about some of the challenges in modern timber systems and discusses some of the emerging standards used for data and descriptions in timber structural systems.
Engineering Quotes:



Here Are Some of the Questions We Ask Eli Gould:
What are some of the challenges in modeling and describing modern timber systems with existing software?
What are some of the Nonprofit and Open BIM efforts to streamline and standardize workflows and avoid them from becoming obsolete?
How can organizations bring more wood structure options into their design and project delivery?
What are some of the emerging standards used for data and descriptions in timber structural systems?
What about supply chain variations? Talk to us more about that.
For engineers considering a career like yours, what advice would you give them?
Here Are Some of the Key Points Discussed About Timber Structural Systems (in Modern Digital Workflows):
The timber structural system community is very varied. A plugin was developed so that modern software could be used to make the timber structural system designs. There are four main delivery methods for timber structures that roughly correspond with how digital tools see them. They are loadable components, mass timber slabs, custom wood enclosures, and the upcoming modular or volume-metric delivery. These delivery systems are constantly updated on the plugin, which is freely available to use. Without the plugin, modern software does not have enough data fields to describe the weak axis strength factor.
Timber structural systems are still young and are playing catch-up with traditional delivery methods. The work needs to be done to get data, standards, and descriptions of the field so that engineers can do their work. There are some rapidly changing fields now that the timber structural systems field needs to follow and listen to in order to speed up the catching-up process.
It is so alluring to jump in and do the showcase projects, but it is holding us back as an industry. It is the everyday work that is impactful and not the showcases or jewel boxes. At one time, timber structures had to prove themselves as an equal structural system, which led to the rolling out of the tall wood code adoption. It caused a lot of negative propaganda and confusion. The challenge now is to see if we can develop smart optimum hybrids, especially with the current cost of materials.
The standards for timber structural systems are still emerging. The best work on emerging data standards is done by an industry or community devoted to transparency. Building sustainability data has increasingly become standardized, shared, open, and free. Building Transparency's database, EC3, has become a leading zone for transparency data. The emerging standard, SE2050, came from engineering firms that want to handle standard data across different materials, in the interest of calculating embodied carbon. Transparency data is driven on EPDs, which are the Environmental Product Declarations of the individual products. There is an emerging standard for this called openEPD.
Timber is a living material. The same species differ in many ways depending on the region that it is grown in. There are many different products grown all over the world and in vastly different environments. As a structural engineer, you need to know how different the materials can be before you allow your architect to use certain products. The main problem is the vast fiber differences in the supply chain variations. We have three main wood baskets in the U.S., which are yellow pine, Douglas fir wood, and spruce. We now also have the European wood basket. All these baskets interact in a supposedly interchangeable fashion in the North American market, but they are not as interchangeable as made out to be.
Looking closely at a wood option early in the design phase to optimize for it is especially important. If a steel and concrete building is already designed, and you then ask for a wood option, it will be too late to make the changes. In areas with poor soil, having a building that is 40% to 50% lighter can help engineers be successful in those poor soil areas.
Many engineers have not received enough curriculum study in wood. If you love timber as a material while you are a student, seeking out the places where it will be validated is a good head start. New generations are going to be ready to use new and hybrid tools in their careers. Try to get into places that like working on the industry side. There is no substitute for jumping in and learning something when you are young.
More Details in This Episode…
About Eli Gould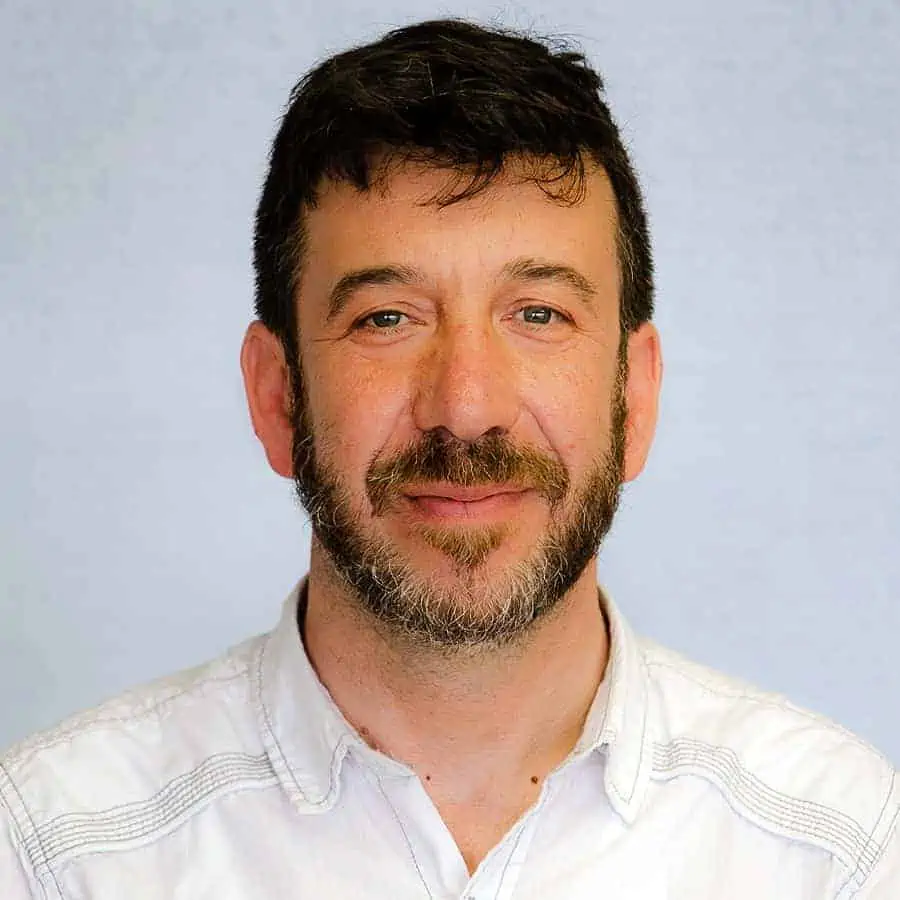 Eli graduated with one of the first dual Architecture/Forestry degrees from Yale in the early '90s, with a conviction that the two fields would eventually be more linked. After a quarter century, this seems truer and even mainstream, but for many years it was an entrepreneurial effort in the small vertical wood prefabricated companies he ran in Vermont and in the automated timber industry where he often consulted. For the last three years, Eli has brought those experiences into a nonprofit market development role for QWEB. When he is not trying to transform the AEC industry into a positive climate force, he enjoys small town and organic farm life in Vermont with his family.
Sources/References:
Quebec Wood Export Bureau
Building Transparency
SE2050
openEPD
Connect with Eli Gould on LinkedIn
This Episode Is Brought to You by Menard Group USA

Menard's techniques include controlled modulus columns, wick drains, earthquake drains, stone columns, dynamic compaction, rapid impact compaction, and soil mixing. Typical projects include warehouses, buildings, material storage piles, processing areas, embankments, roadways, port facilities, storage tanks, containment structures, and platforms.
In many cases, ground improvement is less costly than traditional approaches such as removal and replacement or piling systems. Menard works closely with civil, structural, and geotechnical engineers to minimize foundation costs for a wide range of soil conditions, structure types, and loading conditions. To learn more about Menard Group USA, or for help on your next project, please visit www.menardgroupusa.com.
Please leave your comments or questions in the section below on timber structural systems in modern digital workflows.
To your success,
Mathew Picardal, P.E. & Cara Green, EIT
Hosts of The Structural Engineering Podcast