Podcast: Play in new window | Download | Embed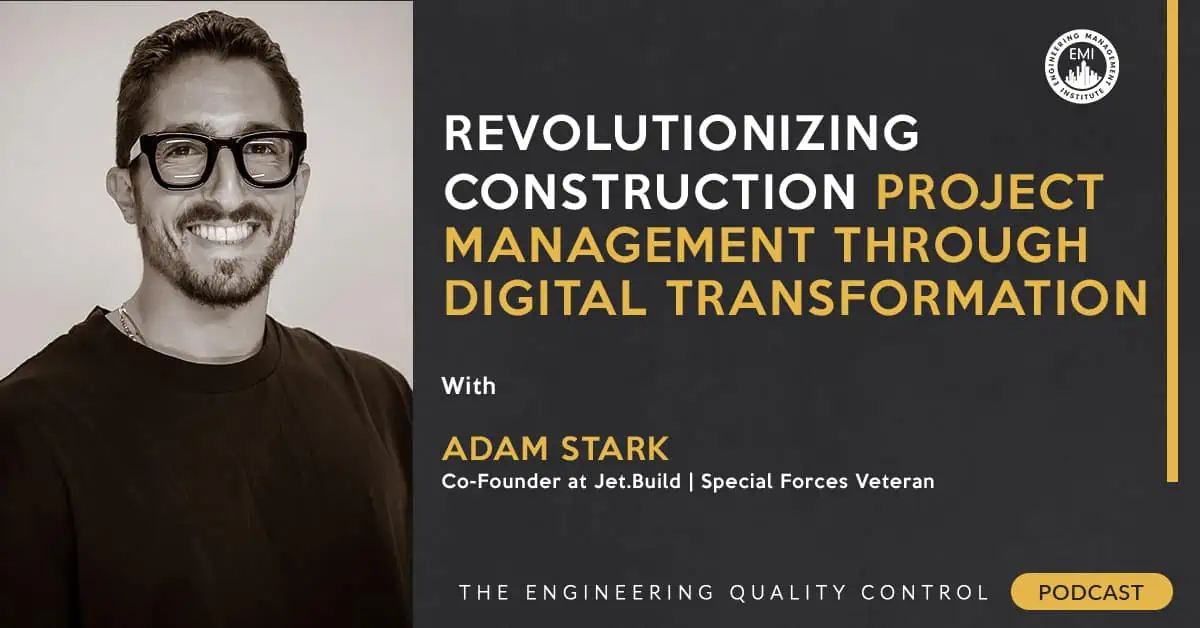 In this episode, we delve into the world of digital transformation with Adam Stark, the co-founder of Jet.Build. From the impact of technology on various industries to the future of digital innovation, Adam shares his insights on how this phenomenon is shaping our world.
***You can view the video version of this episode here.***
Engineering Quotes:


Here Are Some of the Questions We Ask Adam:
What is your perspective on the impact of digital transformation and how technology is revolutionizing the landscape?
In terms of efficiency, is using technology or paper more effective?
What are the major friction points that industry professionals face when adopting new ideas, and have you encountered any of these obstacles?
How can we overcome reluctance to adopt new technologies and close the productivity gap in the industry?
What motivates your initiatives, and what advice would you give to someone exploring alternative options or ideas for leveraging technology to make improvements?
What advice would you offer from a leadership position?
If the digital transformation had occurred 20 years ago, how do you believe the industry would be different today?
What is the best way to connect with you should someone want to get in touch or learn more about what you are doing in your career?
Here Are Some Key Points Discussed in This Episode About Revolutionizing Construction Project Management Through Digital Transformation:
[Read more…] about TEQC 027: Revolutionizing Construction Project Management Through Digital Transformation