Podcast: Play in new window | Download | Embed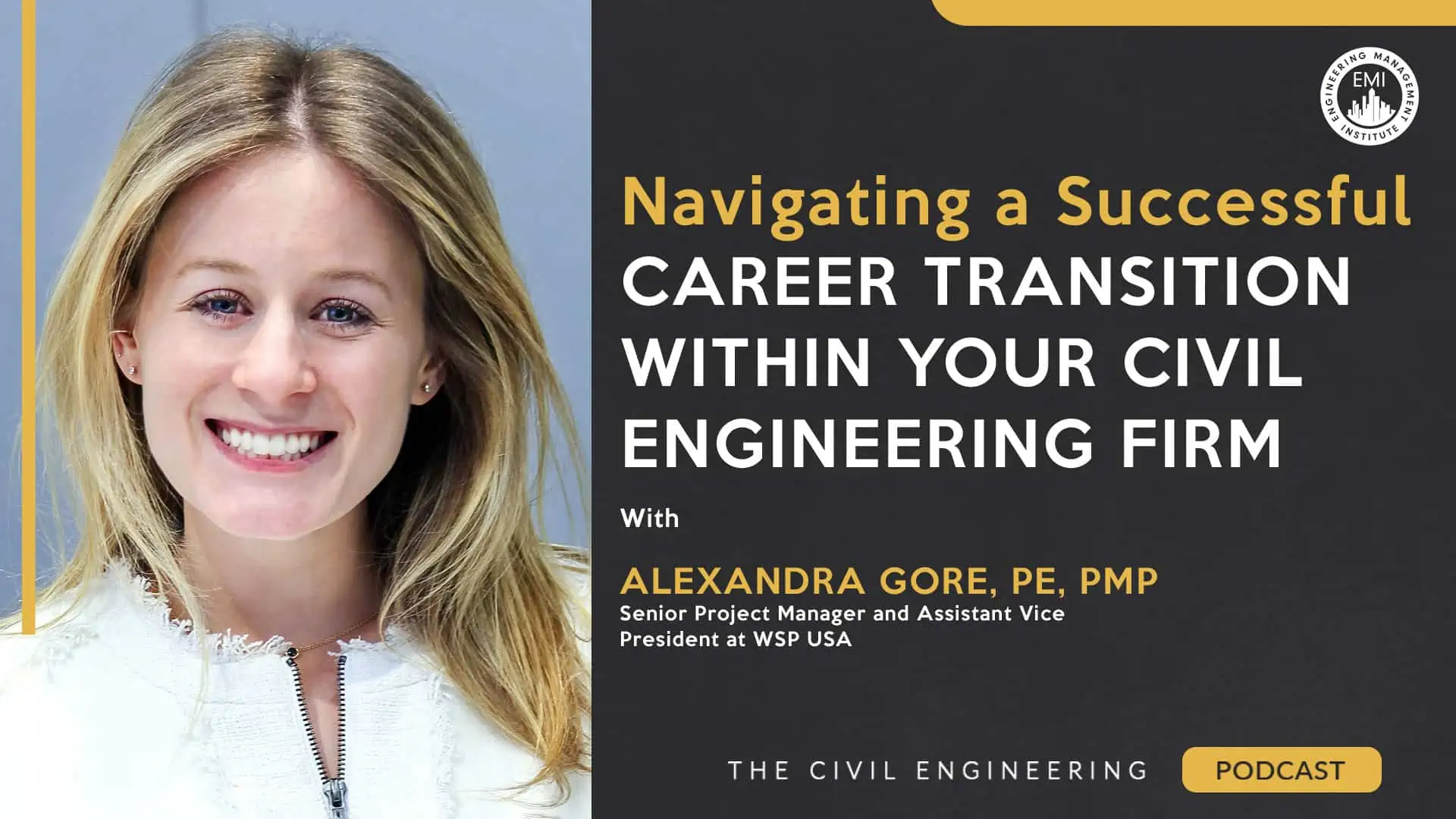 In this episode, I talk to Alexandra Gore, P.E., PMP, a senior project manager and Assistant Vice President at WSP USA, about how she made a career transition within her company, some of the challenges she faced during the transition, and how she overcame them.
***View the video version of this episode here.
Engineering Quotes:


Here Are Some of the Questions I Ask Alexandra:
What made you decide to transition to a different sector within your company?
How did you approach that transition in terms of preparing for your new role?
Did you have a mentor to help you in this transition?
What were some of the challenges you faced during the transition period and how did you overcome those challenges?
With leading so many teams, how do you ensure you remain productive and focused on the right things?
What tips can you share with the listeners to ensure a smooth transition within their firm?
Here Are Some Key Points Discussed in This Episode About Navigating a Successful Career Transition Within Your Civil Engineering Firm:
[Read more…] about TCEP 230: Navigating a Successful Career Transition Within Your Civil Engineering Firm