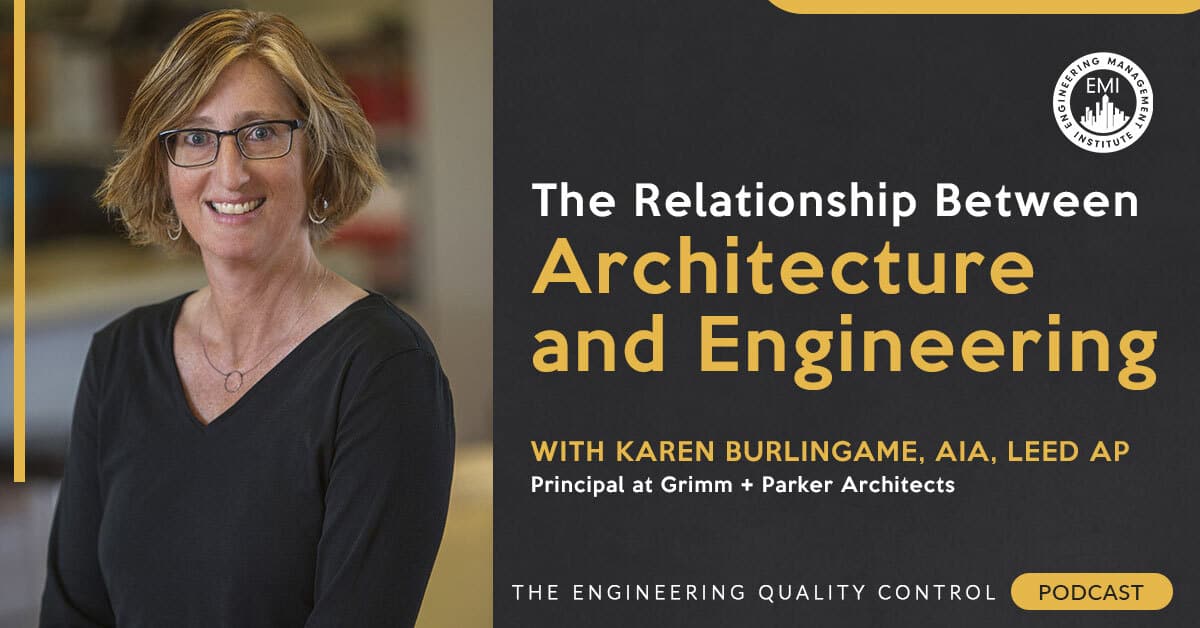 In this episode of The Engineering Quality Control podcast, we talk to Karen Burlingame, AIA, LEED AP, Principal at Grimm + Parker Architects, about quality control and how architecture and engineering interact and influence each other.
Engineering Quotes:


Here Are Some of the Questions We Ask Karen:

What types of systems or standards have you established for quality control?
What technology are you using across your team to assist with quality control?
What are some of the things you do when you hire new staff to incorporate them into your quality control process?
What are some of the keys to your and your firm's success?
What advice do you have for our listeners out there who are thinking of starting a career similar to yours?
Here Are Some Key Points Discussed in This Episode About The Relationship Between Architecture and Engineering:

[Read more…] about TEQC 008: The Relationship Between Architecture and Engineering