This is a guest blog by Leanna Michniuk from BigTime Software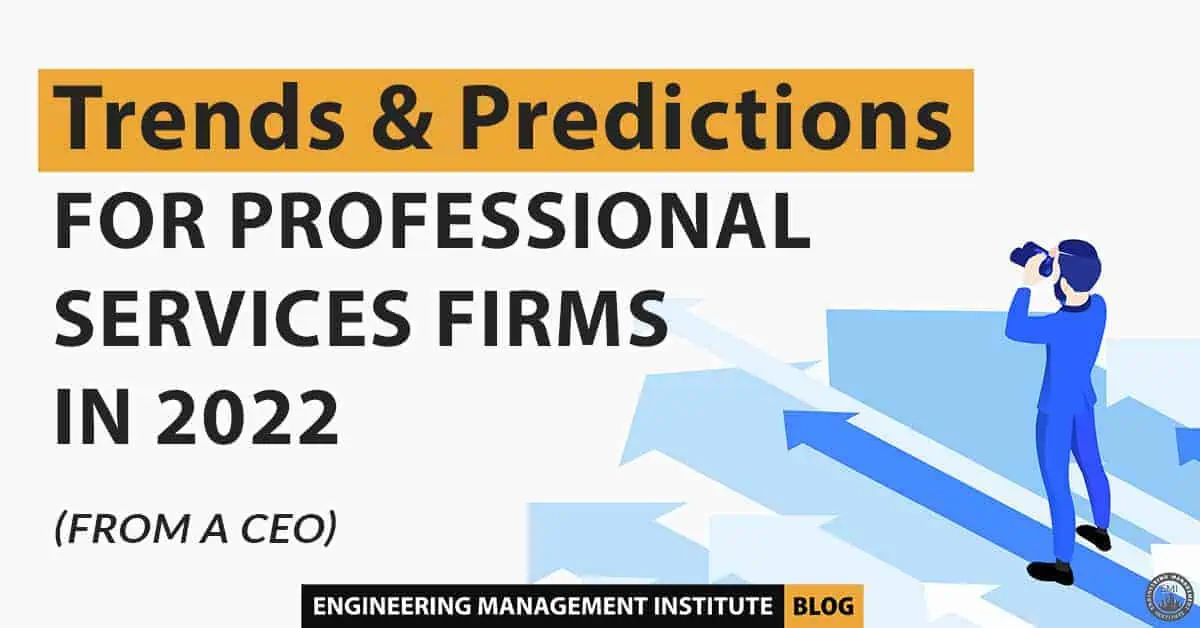 Whether we can believe it or not, 2022 is here. What does this mean for people and firms in the professional services industry? If it's anything like the past two years, we can expect … well, the unexpected.
Using what he's learned and experienced firsthand throughout his career and leading a company through a pandemic, Brian Saunders, CEO of BigTime Software, sat down to share his predictions for the new year with one key theme in mind — preparation.
Keep on reading to get an inside look into what Brian foresees in the upcoming year and his advice for making it a successful one.
[Read more…] about Trends & Predictions for Professional Services Firms in 2022 (From a CEO)