Podcast: Play in new window | Download | Embed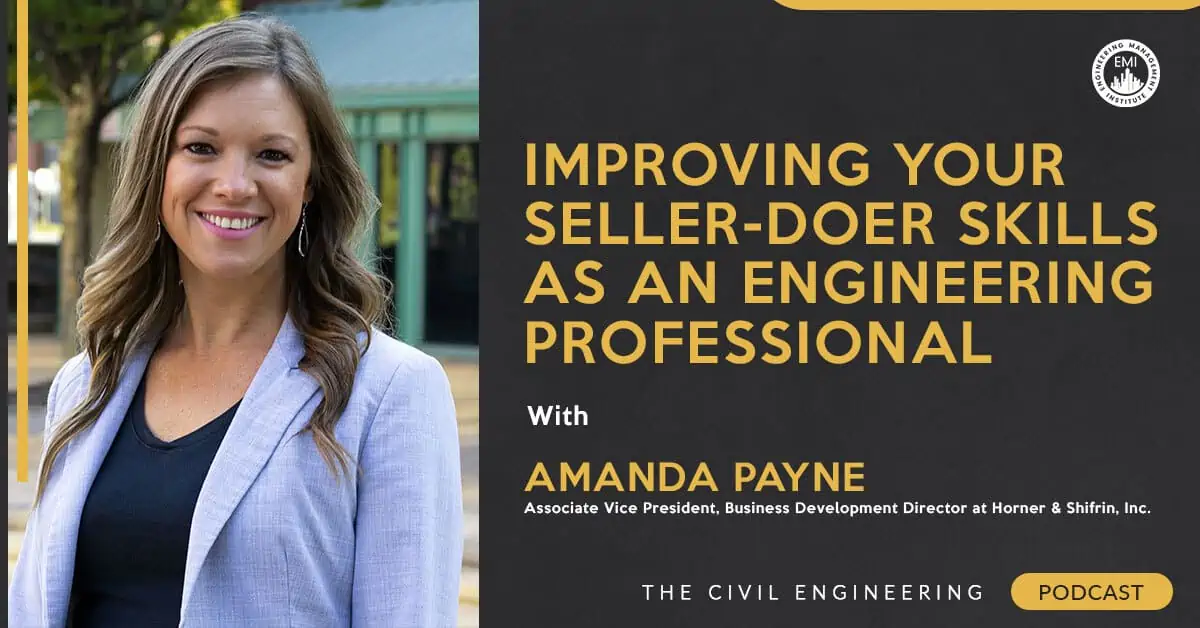 In this episode, I talk to Amanda Payne, Associate Vice President and Business Development Director at Horner & Shifrin, about the role of a seller-doer and how it has changed from before the pandemic to where we are today. She also provides some great tips on how you can improve your seller-doer skills as an engineer.
Engineering Quotes:


Here Are Some of the Questions I Ask Amanda:
How was your journey from a business development manager to Director, to now being an Associate Vice President, accomplished and what motivated you to progress in your career?
How would you describe a seller-doer and the responsibilities of a seller-doer today?
What are some of the skills that an engineering professional should have to become a seller-doer and how would you recommend they develop these seller-doer skills?
How has the role of a seller-doer evolved from pre-pandemic, to during the pandemic, to now where we are hopefully heading out of this pandemic?
Here Are Some Key Points Discussed in This Episode About Improving Your Seller-Doer Skills as an Engineering Professional:
[Read more…] about TCEP 215: Improving Your Seller-Doer Skills as an Engineering Professional