Podcast: Play in new window | Download | Embed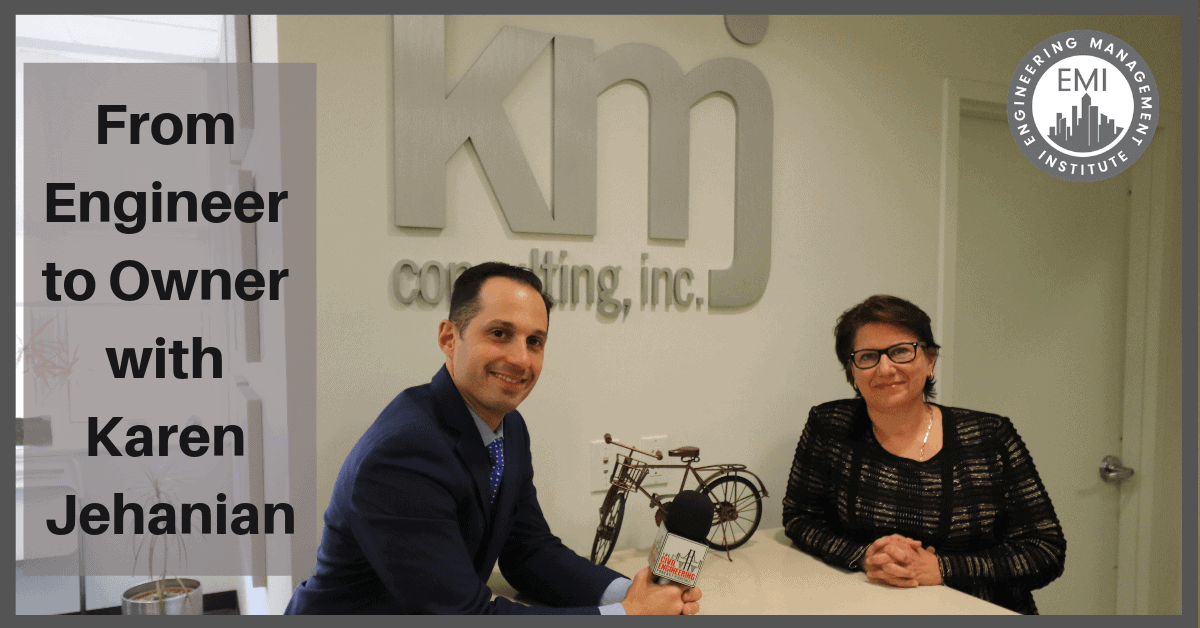 In episode 110 of The Civil Engineering Podcast, I speak with Karen Jehanian, P.E. who is the President & Founder of KMJ Consulting, Inc. We talk about how she went from engineer to owner in her career and discuss the important role that entrepreneurship plays in the civil engineering industry.
Engineering Quotes:
Here are some of the questions I ask Karen:
Tell us about the journey you took in going from engineer to owner?
What is your philosophy around culture in a company?
Tell us about the importance of the client experience?
What is your opinion on creating a culture of creativity?
What is the difference between entrepreneurship and intrapreneurship?
Here are some key points discussed in this episode about going from engineer to owner:
[Read more…] about TCEP 110: From Engineer to Owner with Karen Jehanian