Don't Ignore Opportunities to Celebrate Engineering is a guest post by
Shoots Veis, P.E.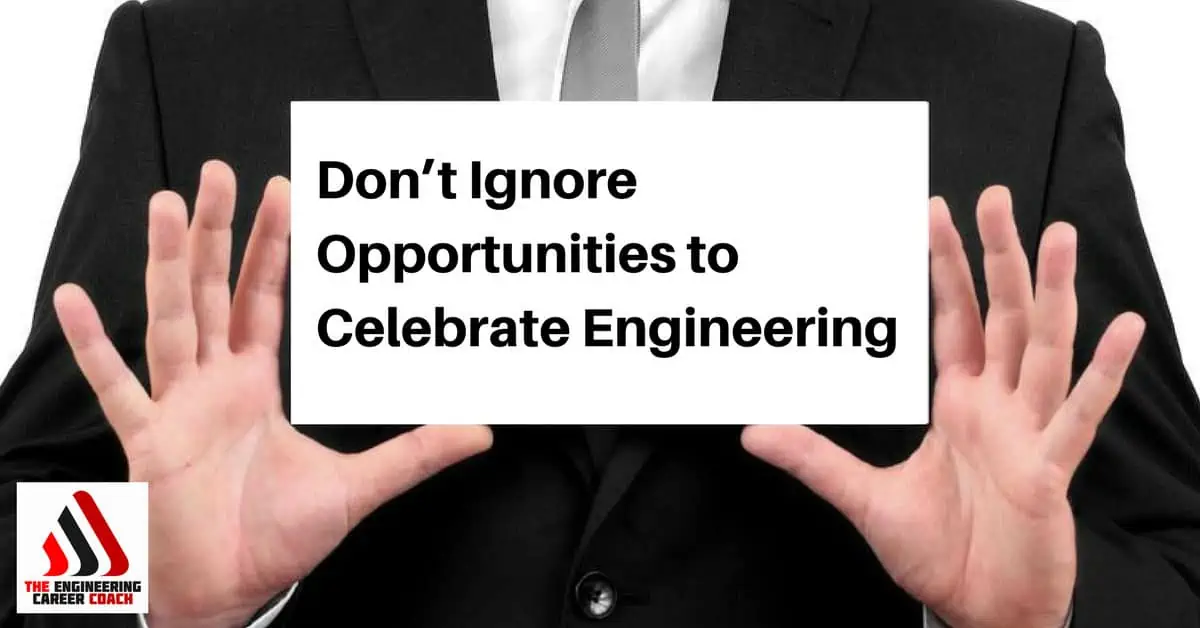 It was Engineers Week and I attended a nice banquet to celebrate.  The evening commenced with drinks and socializing among local engineers and their guests, followed by a decent dinner.  The program began mid-meal, with the emcees telling jokes and getting the proceedings underway.  First up, scholarships were given to local high school seniors intending to study engineering.  The outreach events from the past year were then highlighted and a new batch of Professional Engineers were given plaques after reciting the Engineers' Creed.  A heartfelt moment was shared when a new member of the Engineering Hall of Fame was introduced and reflected on his career.
The evening went along fruitfully until the Project of the Year awards.  All the goodwill and energy in the room built up over the evening was quickly drained from the room with back-to-back dreadful speeches by engineers receiving Project of the Year awards.  It was like an iron curtain dropped to halt all of the evening's enjoyment.  The first engineer/speaker received the small project award. He was unprepared to speak about the project, rambled off subject, and could not make himself heard. It was dreadful.
[Read more…] about Don't Ignore Opportunities to Celebrate Engineering