Podcast: Play in new window | Download | Embed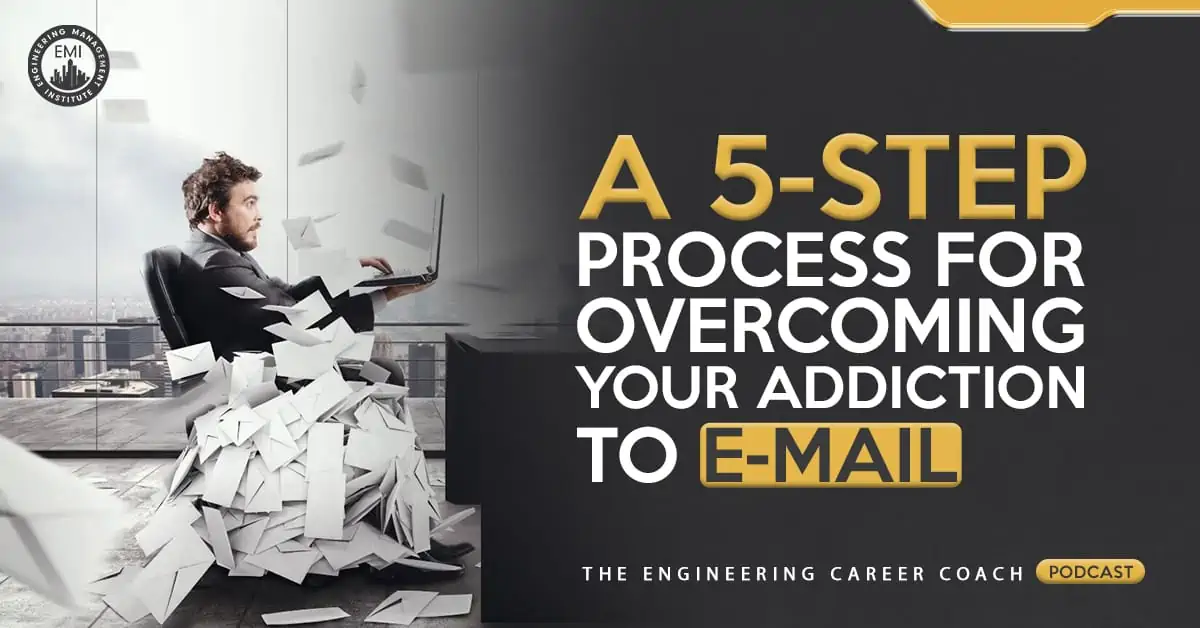 In this session of The Engineering Career Coach Podcast, I provide the five-step process that I have utilized to overcome my addiction to e-mail in hopes that you can do the same.
E-mail is a valuable method of communication, but it is also dangerous; it can seriously hamper our productivity, especially if we live in our inboxes, like I did. In this session, I will outline in detail how I overcame my e-mail addiction for those of you who want to do the same and increase your productivity.
"Email is familiar. It's comfortable. It's easy to use. But it might just be the biggest killer of time and productivity in the office today." – Ryan Holmes
[Read more…] about TECC 026: The Engineering Career Coach Podcast – A Five-Step Process for Overcoming Your Addiction to E-mail