Podcast: Play in new window | Download | Embed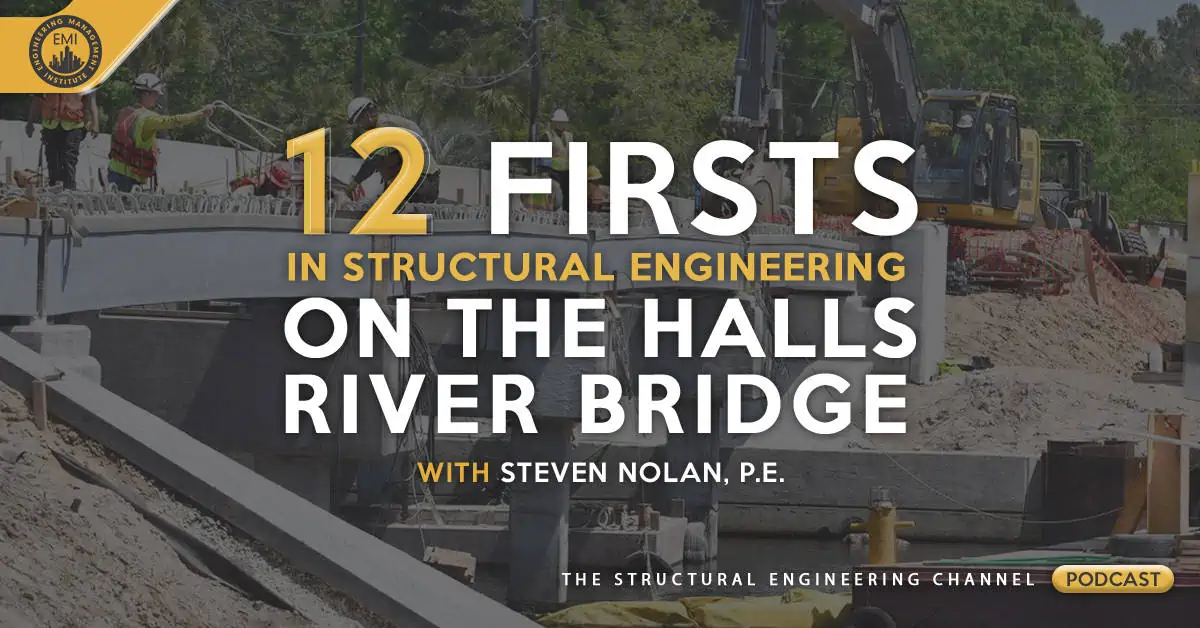 In this episode of The Structural Engineering Channel podcast, we talk to Steven Nolan, P.E., a bridge engineer at the Florida Department of Transportation. Steven talks about the Halls River Bridge project (HRB project), which is a project that was recently constructed in Florida that displayed 12 items that were the first of a kind for a bridge. Many of these firsts were related to new and innovative materials and technology.

Here Are Some of the Questions We Ask Steven in This Episode:
Can you provide us with an overview of the Halls River Bridge project?
Could you please tell us about the funding of the project?
Was it mostly the Hybrid-Composite Beams (HCB) that were used during the replacement, or were carbon fiber-reinforced polymer (CFRP) and glass fiber-reinforced polymer (GFRP) bars and stirrups also used?
What are the advantages of using CFRP and GFRP instead of the epoxy coating rebar?
From a design perspective, what does using a new material entail?
Are you expecting maintenance on this type of bridge?
What were the construction challenges you had on this project?
Here Are Some of the Key Points Discussed About the Halls River Bridge Project:
[Read more…] about TSEC 13: Twelve Firsts in Structural Engineering on the Halls River Bridge