Podcast: Play in new window | Download | Embed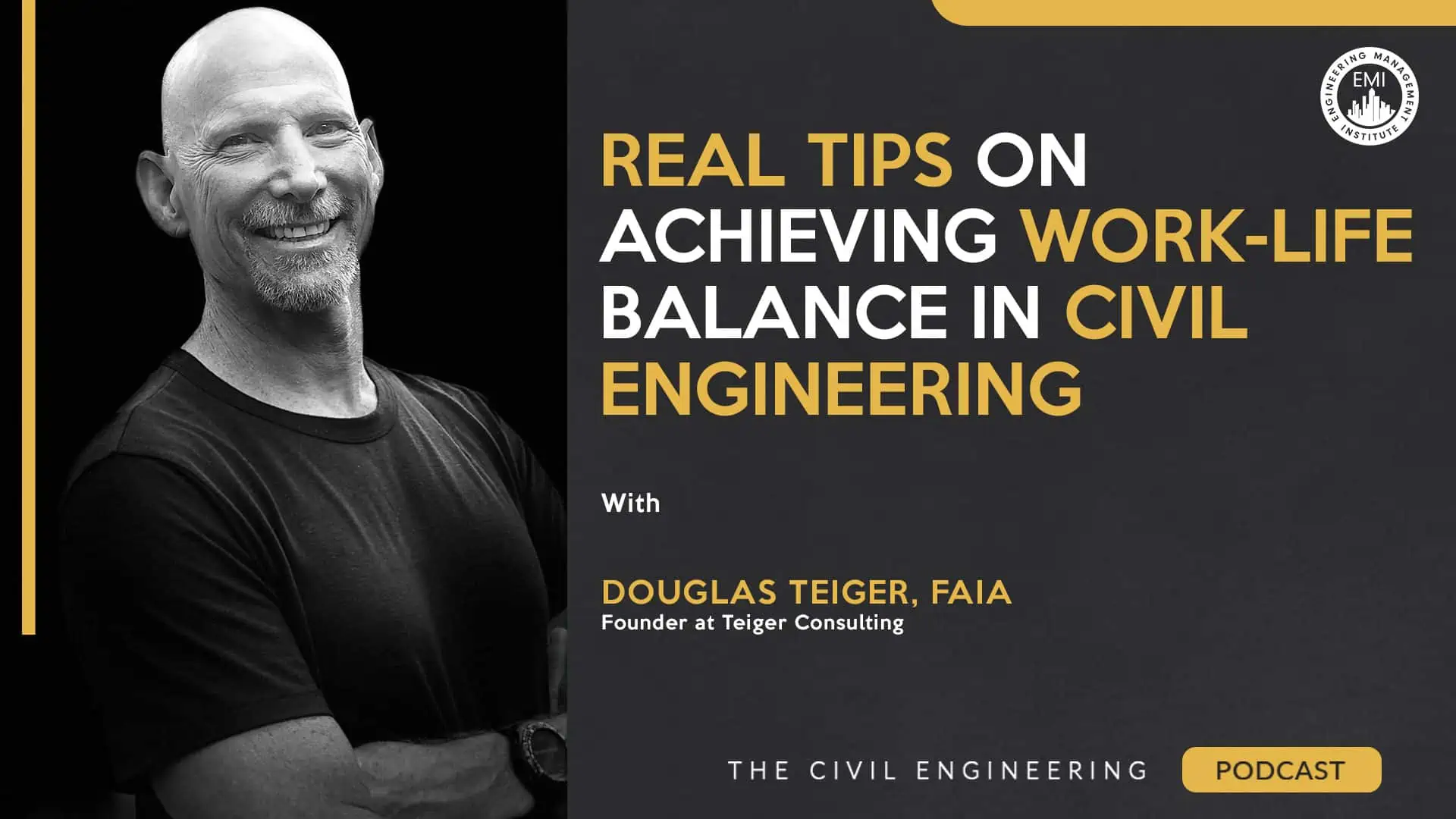 In this episode, I talk to Douglas Teiger, FAIA, a highly experienced AEC professional with over 40 years in the field, about how civil engineers can achieve a healthier work-life balance and maintain their well-being while navigating the demands of the engineering industry.
***The video version of this episode can be viewed here.***

Here Are Some of the Questions I Ask Douglas:
Could you provide an overview of spiritual psychology for our listeners who may be curious about the subject?
In the demanding context of the AE industry, how would you define work-life balance?
Can you share your approach to achieving a healthy balance between your professional commitments and personal well-being?
How can the establishment of habits, rules, and guidelines for work-life balance, implemented at both individual and organizational levels, contribute to a more balanced and sustainable approach to work?
What strategies or approaches would you recommend to working professionals in the AE industry, who face demanding project deadlines and client demands, to maintain a healthy work-life balance?
As a mentor in the industry, what strategies, tips, or practices do you emphasize to professionals to cultivate a healthy work-life balance and integrate it into their career development?
Can work-life balance and professional success coexist in the engineering industry, despite the misconception that prioritizing personal well-being hinders career advancement?
What tools, technologies, and time management techniques would you recommend to engineering professionals to optimize their work processes and create a better work-life balance?
What practical steps and mindset shifts can engineers implement to achieve a more fulfilling and sustainable long-term career while striving for a better work-life balance?
Here Are Some Key Points Discussed in This Episode About Real Tips on Achieving Work-Life Balance in Civil Engineering:
[Read more…] about TCEP 240: Real Tips on Achieving Work-Life Balance in Civil Engineering