Podcast: Play in new window | Download | Embed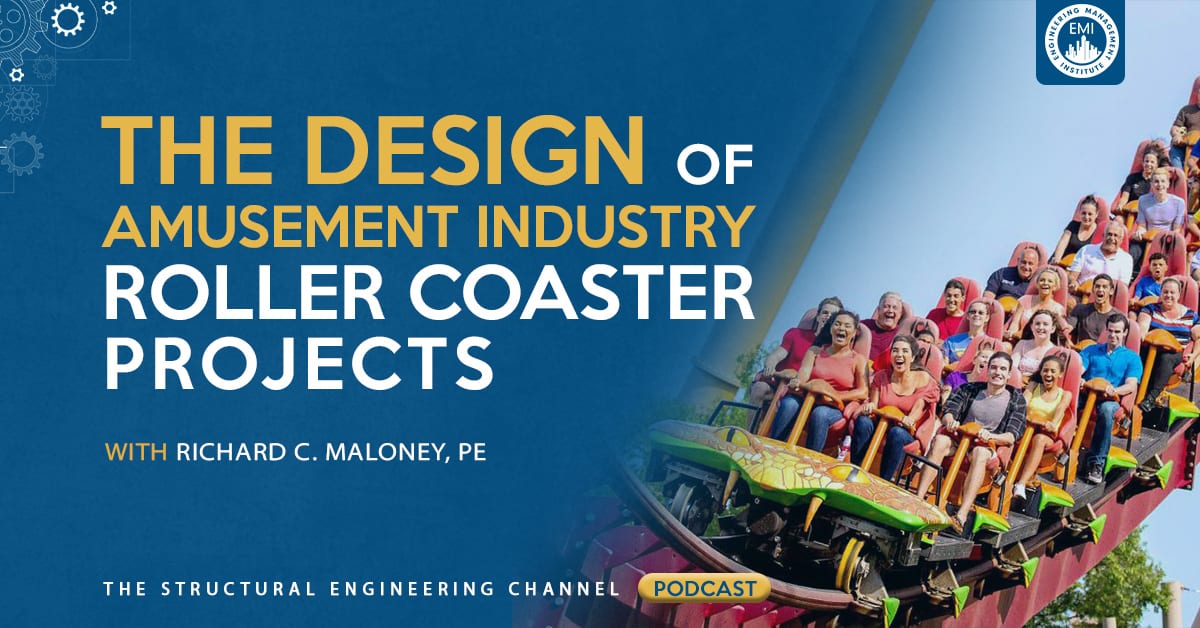 In episode 10 of The Structural Engineering Channel podcast, we talk to Richard C. Maloney, PE, Discipline Leader for Bridges and Structures at Maser Consulting, about the design of amusement industry roller coaster projects. Rich talks about the design of these interesting projects, and also discusses some of the roller coaster projects that he and his team at Maser Consulting have worked on which include some of the world's tallest and fastest roller coasters and thrill rides in the world. 
Here Are Some of the Questions We Ask Rich in This Episode:
What is different about these roller coaster projects versus other structural projects, if any?
What does the design process for roller coasters look like?
Tell us about the process of determining and designing the load of foundations for roller coasters.
Tell us more about The Six Flags Great Adventure Joker roller coaster.
What type of foundations do you use for uplift loads?
Tell us about the Zumanjaro: Drop of Doom ride?
Here Are Some of the Key Points Discussed About The Design of Industry Amusement Roller Coaster Projects:
[Read more…] about TSEC 10: The Design of Amusement Industry Roller Coaster Projects