Podcast: Play in new window | Download | Embed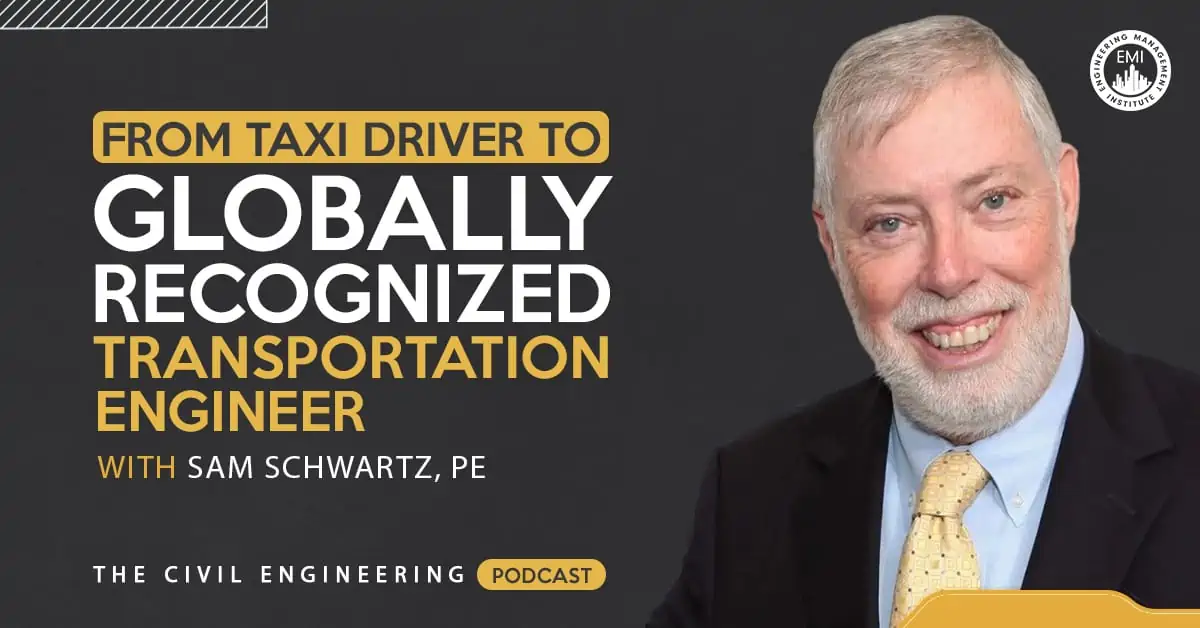 In episode 085 of The Civil Engineering Podcast, I talk with Sam Schwartz, PE, President, and CEO of Sam Schwartz Consulting, LLC, a firm that specializes in transportation planning and engineering. During the episode, Schwartz discussed his career journey that started with him as a taxi driver, but has evolved into Schwartz today, being known as a globally recognized transportation engineer.
Here are some of the questions I ask Sam Schwartz:
How would you describe yourself?
Tell us about your experience as a Taxi driver and how it helped your overall professional development?
What is Gridlock Sam?
What are your goals in building your company?
Engineering Quotes:
Here are some key points discussed and quotes from this episode:
[Read more…] about TCEP 085: From Taxi Driver to Globally Recognized Transportation Engineer Featuring Gridlock Sam Schwartz